COO & Co-Founder at Climatize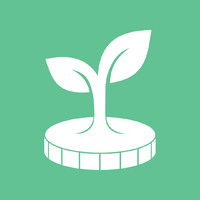 Investing in Renewable Energy
In this episode, we dive into the world of climate finance and renewable energy investment with Climatize, a platform that's making it easier for individuals to take meaningful action against climate change while also growing their portfolios. Join us as we sit down with Alba, the co-founder and COO of Climatize, to explore her inspiring journey and gain insights into the state of the solar industry in the United States and the exciting opportunities in community solar projects.
Climatize was born out of Alba's passion for climate justice and inclusion. With a strong engineering background and a double master's degree in renewable energy and sustainable energy technologies, Alba's journey led her to co-found Climatize as a means to empower individuals to take tangible climate action. Her activism, technical expertise, and commitment to solving climate challenges have shaped her remarkable journey as an entrepreneur. Alba is also a Young Energy Ambassador for the European Commission and has been recognized by Forbes' 30 Under 30 list for her contributions to social impact.
Then we dive deep into the solar industry in the United States and why solar energy plays a crucial role in the energy transition. Alba sheds light on community solar projects, their significance, and the opportunities they offer for both investors and communities. We explore the existing solutions in place to finance and develop renewable energy projects and discuss the market's organization, including key players and regulations. 
Alba shares with us the importance of research and preparation in the funding stage of startups. She emphasizes the importance of understanding the industry, identifying weaknesses, and finding ways to strengthen startups.
Exclusive content: Member's only!
When we reach 1000 subscribers we will plant 1000 trees with our partners. Help us to reach this 1st goal.
Share 1 episode with a friend.