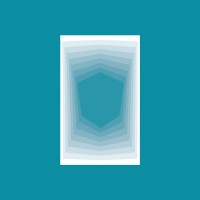 Revolutionizing Facades: greener buildings
In this episode, I had an insightful discussion with Anas Al Kassas, founder and CEO of Inovues, a startup that makes buildings smarter & greener for a sustainable future by integrating the latest energy saving and smart glass technologies into existing windows and façades without replacing the existing systems. 
Anas, who is an architect and façade engineer, then talks about his passion for dynamic and smart façade systems and how his journey led him to work on mega-scale projects in Dubai before pursuing his master's in architecture in the U.S. Inspired by his father's entrepreneurial spirit, Anas embraced risk-taking and innovation to address the energy efficiency problems in older buildings by founding Inovues.
In this Episode, you will have an insider's perspective deepening your understanding of the construction industry and the glass sector in the US. We will cover together the technologies that are being developed, and we will perform a zoom at the current and upcoming climate regulations and incentives tailwinds impacting the glass industry, as well as covering the strategies for penetrating this billion-dollar market. 
Finally, we will hear how you can get involved with Innovues' mission to decarbonize the built environment.
During this second part of the show, Anas discusses the importance of milestone-based approach while fundraising. Anas also shares how the flexibility from working from home has helped him achieve a work life balance.
Exclusive content: Member's only!
When we reach 1000 subscribers we will plant 1000 trees with our partners. Help us to reach this 1st goal.
Share 1 episode with a friend.