Partner at At One Ventures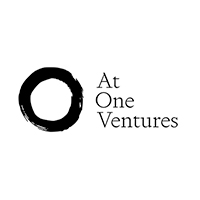 Beyond Sustainability: Minerals & Markets
Today on the Tech4Climate podcast, I met Helen Lin, Partner at At One Ventures which is a forward-thinking venture capital firm dedicated to investing in early-stage companies that leverage disruptive deep technology to challenge traditional industries while significantly reducing their environmental impact.
Helen's journey undertakes a transformation from a conventional finance career to a purpose-driven path. She began in investment banking and private equity, later realizing the need for meaningful work. She completed an MBA before dedicating eight years to microfinance in Africa. Witnessing the intertwined challenges of climate change and social impact in vulnerable regions fueled her passion for climate tech and venture capital. Helen's commitment to climate justice, equitable resource allocation, and investment in emerging markets reflects her deep sense of responsibility to address climate change's impact on underserved populations and the planet – making her journey an inspiring example.
The conversation then delves into Helen's unique insights and experiences within the climate tech sector, offering a glimpse into the innovative solutions regarding mining technologies to ensure the sustainable supply of critical minerals, its challenges & opportunities, plus the Geopolitical considerations.
Stay tuned to gain valuable insights into the exciting world of climate tech, mining technologies and sustainable investing.
In the second part of the show, Helen gives tips for founders who are fundraising and shares the best way to stand out and catch investor's attention. Helen also shares how carving out time for yourself is essential to succeed.
Exclusive content: Member's only!
When we reach 1000 subscribers we will plant 1000 trees with our partners. Help us to reach this 1st goal.
Share 1 episode with a friend.