Investment Partner Amazon Climate Pledge Fund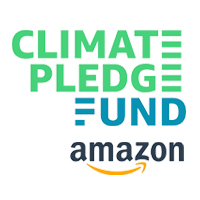 With the development of Tech and AI, how do we innovate to reduce E-Waste and make Data Centers sustainable?
Phoebe Wang is an investment partner at the Amazon Climate Pledge Fund, a $2 billion fund focused on sustainability and climate change. Their goal is to help Amazon and their Climate Pledge signatories achieve net-zero carbon emissions by 2040 through investments in various sectors like transportation, food, circularity, data centers, manufacturing, materials, and nuclear fission.
Phoebe has been involved in climate tech investing for the past 12 years, backing over 30 companies, 3 of which have become unicorns. Phoebe's passion for sustainability was sparked by witnessing pollution and smog in Asia whilst growing up, which motivated her to pursue a career in climate-focused fields. Phoebe has a background in material science engineering, business, and environmental engineering, and has worked in various roles before becoming an entrepreneur and investor in the climate tech space.
In today's episode Phoebe discusses the impact of data centers and e-waste focusing on greenhouse gas emissions and the importance of finding alternative more sustainable solutions, especially moving into the AI era. Phoebe also tells us about developments and innovations in chip designs, cooling techniques and energy storage to reduce energy consumption. We discuss the urgency for self-regulation by big tech companies and the need for circularity and recycling in data centers. 
In the second part of the show, Phoebe gives her advice on the best way to catch an investor's attention with your pitch deck and the importance of building a support system. Phoebe also shares how she navigates a healthy work-life balance with 2 school age children.
Exclusive content: Member's only!
When we reach 1000 subscribers we will plant 1000 trees with our partners. Help us to reach this 1st goal.
Share 1 episode with a friend.