ounding Partner at 4P Capital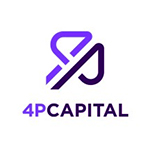 Plastic is a great product, its alternatives are even better
For this episode of our investor series, I chatted with Xavier Sarras, Founding Partner at 4P Capital, an early stage impact venture capital fund that invests in environmental and social resilience, a term Xavier defined as carbon reduction and circular economy models, along with sustainability education, and mental wellbeing models. 
Xavier's journey started at 17 when he founded his own marketing agency. 30 years later, after successfully building diverse marketing and sales agencies, he was already an angel investor when he decided to make a pivot and move away from helping companies sell things we don't need to investing in companies solving our most pressing issues. 
In preparing for this podcast, Xavier and I had agreed to discuss the issue of single-use plastics. So I asked him, what is the problem, what are the main technological solutions and where should you, the listener, look to find out about common solutions? 
We then took a deep-dive into the market by looking at regulation and the innovations and market-gap that got Xavier excited and led him to found 4P. 
In the second part of the show, Xavier lets us in on what the 4Ps stand for and how it reflects on what kind of founders they're looking for. He then tells us exactly what creative goal he has set for himself to ensure a good work-life balance and what he uses to stay on top of that.
Exclusive content: Member's only!
When we reach 1000 subscribers we will plant 1000 trees with our partners. Help us to reach this 1st goal.
Share 1 episode with a friend.