Partner at Regeneration VC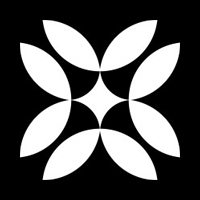 Today on the Tech4Climate podcast we meet with Katie Hoffman, an entrepreneur, investor and activist, who built several companies from scratch before going down the VC route. She's now a partner at Regeneration VC, an early stage venture fund focused on adopting circular principles within consumer markets, that notably has Leonardo Di Caprio as an investor in the fund. 
Katie comes from a family of lawyers and always thought she would go down the same route until her mother sadly got sick with cancer which led her down a path of exploring what toxicity and pollution in our environment can cause someone she loves to get sick. Now she dedicates herself to deeply understanding the climate crisis and particularly the polluting industries. 
In this episode Katie talks us through the intersections of finance and policy with the climate crisis. And deep dives into the 2.5 trillion dollar textile industry and how changes in different parts of the value chain such as using alternative non-toxic dies, alternative fibers that can biodegrade into natural systems can have a significant impact on reducing pollutants from the overall process.
In the second part of the show, Katie gives three tips for founders who are fundraising. She also shares her routine for maintaining a healthy work-life balance and her essential reading for climate tech founders.
Exclusive content: Member's only!
When we reach 1000 subscribers we will plant 1000 trees with our partners. Help us to reach this 1st goal.
Share 1 episode with a friend.