Founder and CEO of KRAFTBLOCK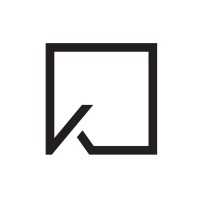 Unlocking the Future of Energy Storage: Decarbonizing Industries
In this episode of our Founders Series, I had an insightful discussion with Martin Schichtel, co-founder and CEO of KRAFTBLOCK which he describes as a multifunctional high temperature energy storage system with the mission to decarbonize various industries. 
Having studied Chemistry and completed a PhD in Nanotechnology, Martin went on to develop materials as part of a research institute before falling into selling these types of products. Kraftblock started out as a hobby in 2008, which he approached in a very scientific way spending 3 years doing extensive literature and market research, before building the business proposition and launching. Martin is also an avid reader and lover of nature, trail runs and deep discussions with family and friends about theories he's read about and new ideas. 
Historically, energy storage has been discussed with electricity or battery storage in mind, however less so about heat, hydro and sunlight. In this episode we discuss different types of energy storage, new technologies and how if we want to really move away from fossil fuels for energy production we need to ensure energy storage can be sustained through the night time hours, or when the sun isn't shining or the wind isn't blowing in order to sustain lifestyles, industry and wealth for the future. 
During this second part of the show, Martin shares his experience of his fundraising journey for a large scale hardware company and some tips he wishes he knew beforehand. He also shares his advice for reaching a healthy work-life balance as a busy founder.
Exclusive content: Member's only!
When we reach 1000 subscribers we will plant 1000 trees with our partners. Help us to reach this 1st goal.
Share 1 episode with a friend.