20 Climate Tech VC's in the EU and US
Looking for the best climate tech and clean tech VC's? We've made a list of 20 in the EU and US!🌎
There are plenty of firms out there funding urgent climate technologies and these are just a few important ones! These VC's invest in early-stage climate tech companies over a range of areas such as Energy, Smart Cities, Waste Management, Constructech, AI, Carbon Capture & Storage, FoodTech, and much more,
We hope this list comes in useful and that you can sure it with any founders in your network.

This initiative from Startup Basecamp aims to support founders & investors by giving them access to networking and exposure opportunities that help them to scale and finance their climate tech solutions together with you.
Do not hesitate to join our collective movement by requesting your membership. 
With Care,
The Startup Basecamp Team
GET ACCESS TO THE FULL RUNNING LIST DATABASE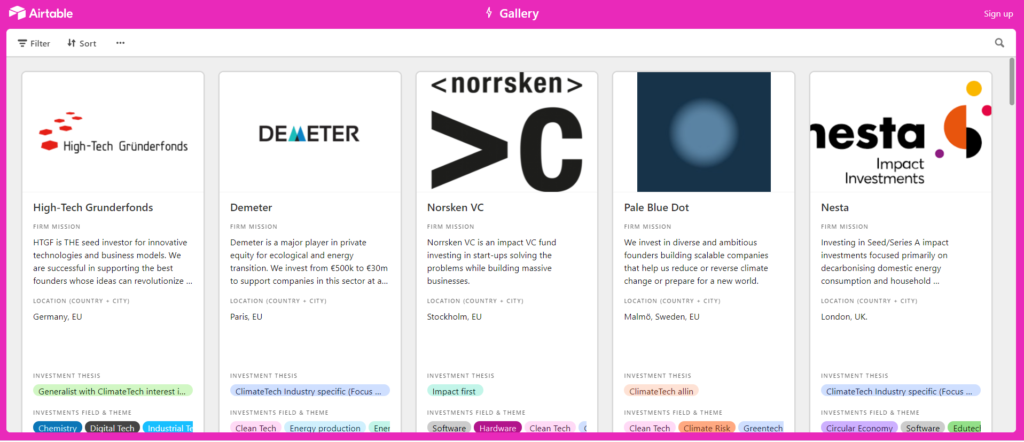 Get your VC featured in our Running List
If you have a suggestion for a company you'd like to add to our database, please submit here and we will be in touch.