Startup Basecamp wants you to succeed in the business world. We know that access to the Silicon Valley ecosystem is not equally distributed and it can be difficult for any foreign startup, corporate, or investor to gain it. For the last five years now, we made it our goal to facilitate this. Now, along with access to the ecosystem, we want to give you the necessary tools to survive, strive, and succeed once you have your foot in the door! This resource is also convenient for startups that are trying to adapt smart strategies into their own business culture but don't know how to.
What makes Silicon Valley so unique?
The Valley is well known for its high-tech culture and tech executives. This area of SV attracts talent, ideas,
efforts, and lifestyles from all around the world, combining it into one single open-minded, laid back, accepting culture. Nevertheless, the evolved culture in SV is also time-oriented, deadline-driven, and fast-paced. Because the location is so diverse, people are usually open to new and different concepts from all partners and clients, but the work ethic and style stays the same: "Done is Better Than Perfect."
"Networking in person is important, but your location shouldn't be your limiting factor when it comes to securing investment. 'With the popularity of fundraising platforms like AngelList, Gust, and CircleUp, you are no longer restricted to only being able to raise money if you're in Silicon Valley. If your business has best-in-class metrics for your industry, you will be able to raise money. Post your business to one of these sites highlighting your best metrics, and find investors on the platform covering your industry." – Fan Bi, Founder and CEO of Blank Label.
Thanks to our team's network of Silicon Valley founders and experts, we were able to build a guide with the most important advice to hack your way into the Silicon Valley startup culture. We included everything you need to prepare, master, and accelerate your startup journey.
HACK #1 BE READY TO PITCH WHEREVER YOU GO
Opportunities for a pitch are unexpected and everywhere. Yes, everywhere, not only in Silicon Valley. "Take advantage of opportunities to pitch wherever you can," investor Steffen Bartschat advises. The San Francisco area is full of investors and venture capitalists interested in investing in good tech Startups, so when you meet one of these people, you must be prepared. If you're not in SF you still have to be prepared because you never know when you're going to meet your next partner or investor. Study your pitch, oversell yourself and your company, have that billion dollar idea ready, and repeat the name of your Startup and your contact information over and over again.
"The goal of a successful pitch is to have investors begging to invest in your company. Sure, that sounds too good to be true, but it is possible. When you successfully deliver on what an investor wants, you will have a truly irresistible pitch." Neil Patel, Entrepreneur and Online Marketing Expert.
HOW TO DO THIS:

have your pitch deck with you at all times, and if you can, have some merchandise on you as well, like a t-shirt or a hat with the name of your startup so you increase your exposure wherever you go.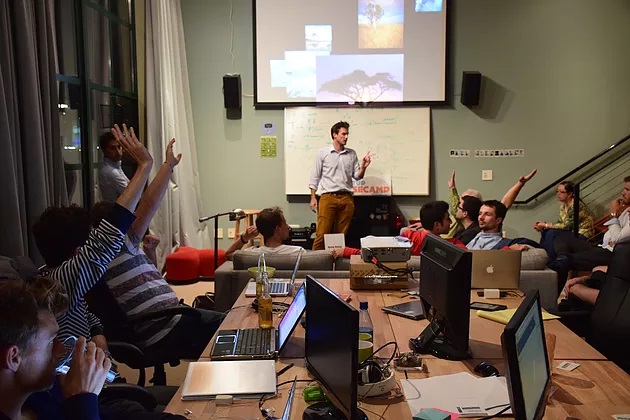 HACK #2 EMBRACE TRIAL AND ERROR
Success is typically built on failure.
Silicon Valley business culture is understanding that failure is part of the process, as this is an opportunity to learn and improve. This characteristic also encourages prudent risk taking.
The majority of Silicon Valley tech Startups consider their company to be a high risk taker, compared to non-Silicon Valley Startups. "The biggest risk is not taking any risk. In a world that's changing really quickly, the only strategy that is guaranteed to fail is not taking risks." Mark Zuckerberg, CEO of Facebook.
HOW TO DO THIS:
Step one is to be trying as big a variety of things as you can sensibly manage: variety is a good way to throw up unexpected new ideas. Step two is to keep downside risks as small as possible. Step three seems obvious but it's tough: figure out what is working and what isn't. Otherwise there's no point in doing all these experiments, because they're telling you nothing."- Tim Harford, Undercover Economist author.
Embrace bad news! According to Mathilde Collin, CEO and Co-Founder at Front App, bad news are essential for employees to keep motivated and improve their work performance. As a founder, one must be transparent with their teammates because this will enhance engagement and communication, as well as more efficiency and better results.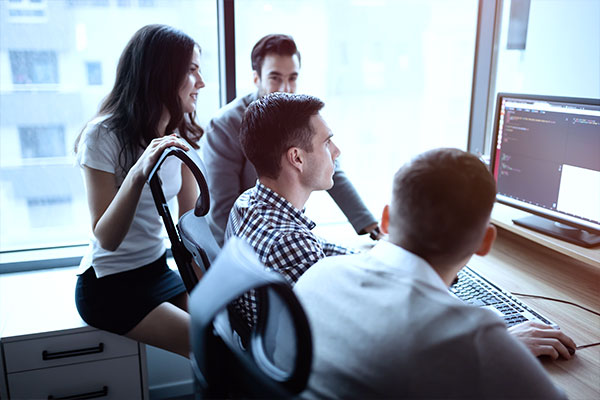 HACK #3: FOLLOW UP AND RESPOND BACK QUICKLY
As soon as you receive an email or a letter from someone, you must not take more than 24 hours to respond back.
If they are contacting you about your company, they want a response from you ASAP. If you take a little too long, they might lose interest or they simply might lose the sense of urgency to get things done with you. Be on top of everything and be fast; make your contacts feel important and special. Another way to make your contact feel like you value their time and interest is making your message brief, detailed, and easy to follow.
HOW TO DO THIS:
Michael Seibel, CEO at YCombinator advised:
"A 3-bullet email should look like this:
What do you do? (2 lines)
Why is it exciting? (2 lines)
What do you want? (1 line)"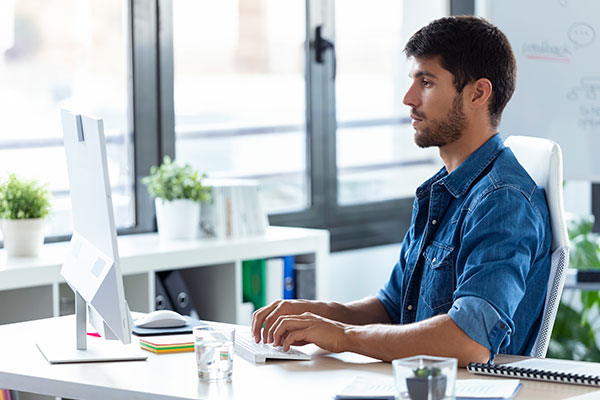 HACK #4: BE ON TIME AND MANAGE TIME
One of the most important hacks to be efficient is working with time, and not against time.
Everyone's time is valuable and respectable, and just like in any other business culture, the Silicon Valley ecosystem is all about meetings, decision making, more meetings, introductions, check-in calls, and finding a spot in the other person's agenda. You have to get to know your client, partner, sponsor, investor, etc., in order to know how, when, and where to schedule follow-ups with them, and how to best show your respect towards them and their time. Keep in mind that everything takes three times longer than you think it will. So, be patient, take your time, and create a schedule that works for you.
HOW TO DO THIS:
Let others know that you respect and value their time.
Be brief in your messages, especially when you're talking to a potential investor, partner, sponsor, or VC.
Set a time limit for all meetings and calls. To prevent delays or unforeseen postponement always confirm on the morning of if the other person is going to be available at the time discussed.
Do not wait too long for a follow up call or message. If three days have passed and you haven't received a response yet, follow up and ask how the person is doing and if they need anything else on your end. The maximum number of follow ups SV startups usually do is three. After that, no response is also a response; meaning they might not be interested anymore, or they're just busy and will get back to you whenever they can.
Consistency is KEY! According to Mathiled Collin, CEO and Co- founder of Front App, time and consistency are the key to discipline, and discipline is the key to success.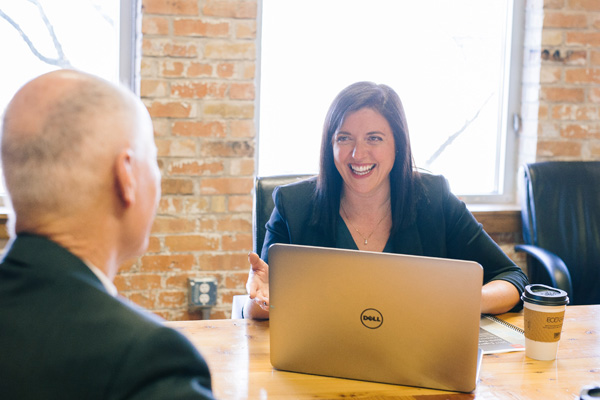 HACK #5: DOUBLE OPT-IN INTRODUCTION
In the Silicon Valley culture, "introductions are to entrepreneurs what gasoline is to cars: required to move forward.
If you're getting introduced to someone you need to remember how to do this:
The person making the introduction has to provide all the information and specific purpose of the introduction to the person you want to be introduced to. Otherwise, it will sound purposeless and it will be rejected.
The person you want to be introduced to needs to agree to the introduction before it happens.
The person you are being introduced to is only giving you a piece of their time in exchange for value.
You must know the person you're being introduced to! Do your research. You have to know what they do, where they are from, how you'd get their interest, and so on. If you find anything in common with them, be ready to bring it up when you talk to them.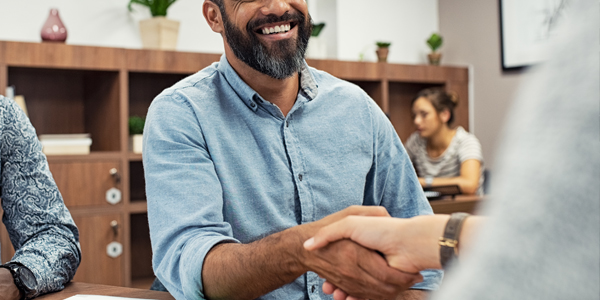 LOVE WHAT YOU DO AND DO WHAT YOU LOVE!
The simple fact that you started your own business is a HUGE achievement. Congrats! Coming to Silicon Valley as immigrant entrepreneurs, our Co-Founders, Guillaume de Dorlodot and Maria Scarzella Thorpe, experienced the cultural differences first hand! Our team knows what it means to be new in a different ecosystem and we have learned the hard way how to crack the business code and the Silicon Valley "etiquette". It is part of our expertise to successfully help bridge international entrepreneurs/intrapreneurs to the local innovation culture.
We would love to hear about you applying the Silicon Valley style into your own startup. Startup Basecamp is proud to help startups take the next step in the business world. Since day one, we've wanted to provide value and connections both locally and internationally. We hope that this guide sets you in the right direction! Good luck!