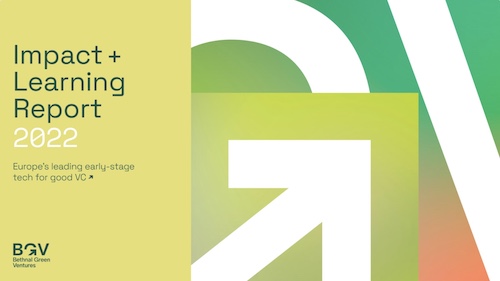 BGV Impact and Learning Report 2022 Launch
Join the BGV team live as we talk through our newly launched Impact & Learning Report!
2022 was full of global shocks in terms of economic uncertainty, political turmoil and climate-related disasters, highlighting the need for tech for good. We believe during difficult times, good people shine through, which is why the theme of this year's impact report is responsible leadership.
Alongside our usual impact data and stories of the impact of BGV and our portfolio of companies, we will share leadership insights and lessons from our portfolio founders.
We'll also highlight key parts of valuable portfolio support given to our founders within the tech for good community, so they have the confidence and tools to succeed.
Join us to hear all these insights and more!