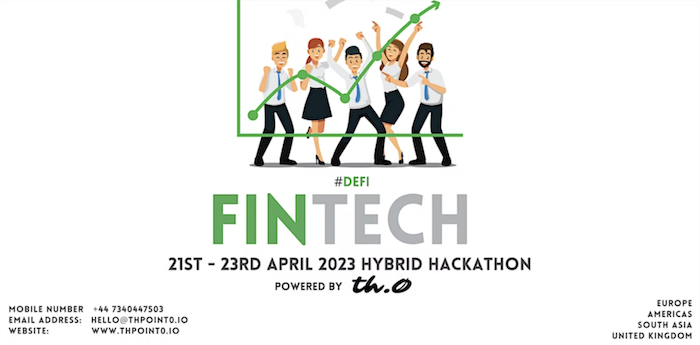 FinTech Virtual & Hybrid Hackathon 2023
🏛 FinTech Virtual & Hybrid Hackathon – #defi
🗓 Friday 21st -23rd April 2023.
FinTech 2023 will be our second annual hackathon. This year we will looking at ecosystems of financial applications that are built on top of blockchain networks.
The main goal is to create an open-source, permissionless, and transparent financial service ecosystem that is available to everyone and operates without any central authority. In short, we can say it is available to everyone having internet connectivity.
This is where you will unleash your skill. talent, amazing ideas, build teams and collaborate on game-changing products, disrupt the industry and showcase your skill & talent.
We have great keynote speakers, excellent mentors and awesome NFTs and token rewards to give away! Also, the top 3 winning team will automatically qualify for our invite only Champions of Champions Hackathon on 1st December 2023.
This year, we have 4 amazing challenges: TBC
Let's have some fun, create a true cross-border collaboration ethos and all with the aim of pushing technical boundaries and entirely created by you, the end user! 🚀
We welcome all industries and all skill sets.. in fact, the more diverse the team is.. the better the solutions! 😉
Whether you are looking to up-skill, add to your portfolio, or are just interested in networking with other super cool people…come and join us 📝
Hope you have all had a great year of innovation and hope to see you on our much awaited new Innovators Economy Platform very soon! 🙌