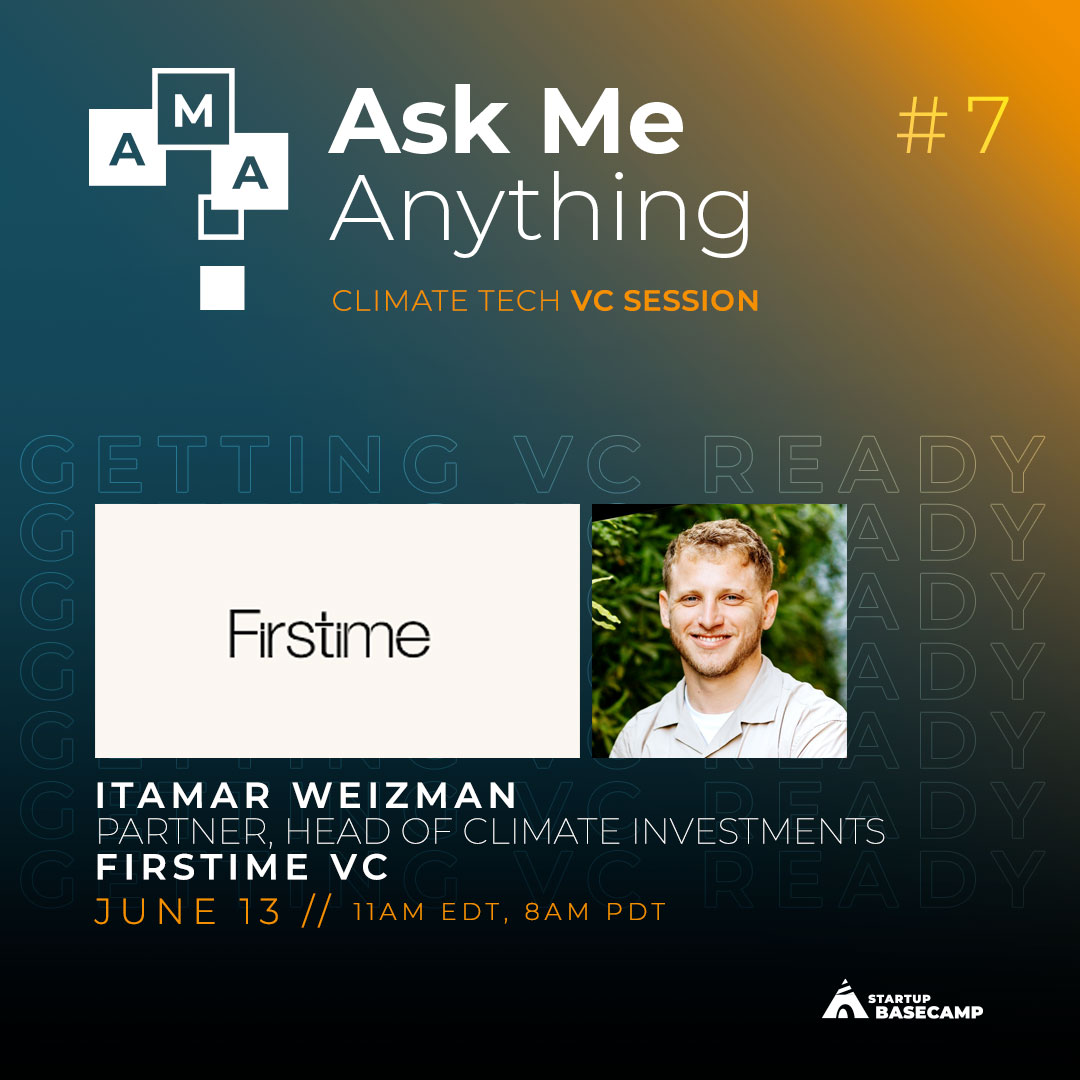 Ask Me Anything #7: Firstime VC
Join our Startup Basecamp "Ask me Anything" event featuring Itamar Weizman, Partner at Firstime Ventures, a fund investing in companies that are building a sustainable & accessible future for all
During this event, you will get the opportunity to:
🙋 Learn about Itamar, his story, and the mission behind Firstime
☝️Discover tips/ secrets he has about fundraising and what he likes to hear
🔥 Ask your burning questions about how to get noticed by VCs like Firstime
🤝 Network and build connections with other founders
About Itamar:
Itamar promotes the Climate Revolution by funding Climate Tech companies at Firstime VC, publishing sustainable ideas at Radical Publishing House, and lecturing on Climate Studies at SCE College.
About Firstime Ventures:
Firstime Ventures invests in companies that are building a sustainable & accessible future for all.
We are looking for founders that are helping to solve the world's most urgent challenges: from reaching net-zero carbon goals which will help mitigate the climate crisis, to precision agriculture tools that will help us adapt our farming and food industry to our new climate – to accessible digital health solutions that can help billions of patients.