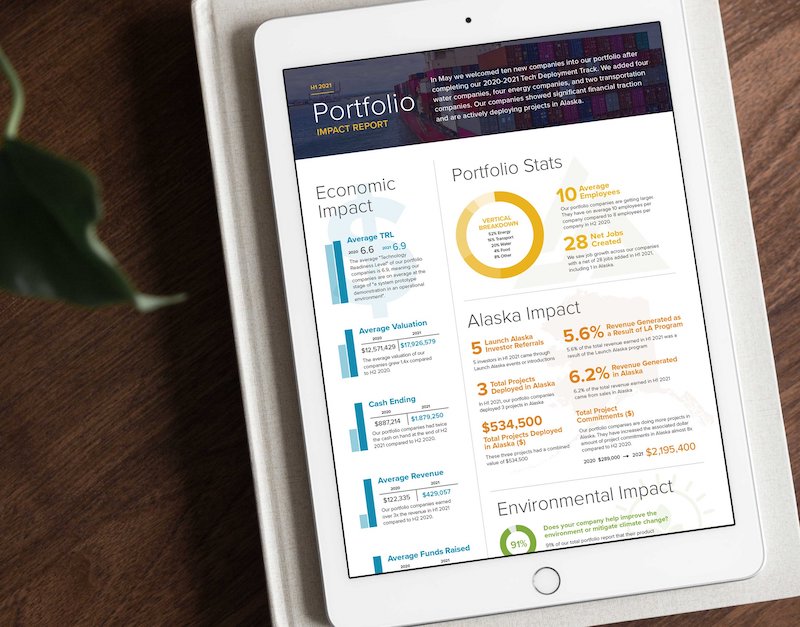 Launch Alaska Accelerator Deadline
We work to mitigate the causes and effects of climate change while unlocking incredible economic opportunities in the State of Alaska. Startups are the key. They help to drive the rapid, critical shifts in our energy systems.
While the challenges are massive, the solutions are exciting.
We're proud to partner with game-changing startups from all over the globe, to connect their technologies to real projects and opportunities in Alaska. Together, we solve some of the world's most pressing problems.
The Tech Deployment Track is an eight-month deployment accelerator program designed to help companies forge partnerships, identify projects, and move toward deploying new technologies in Alaska. Applications for the 2023 Tech Deployment Track Cohort are now open — learn more and apply today.