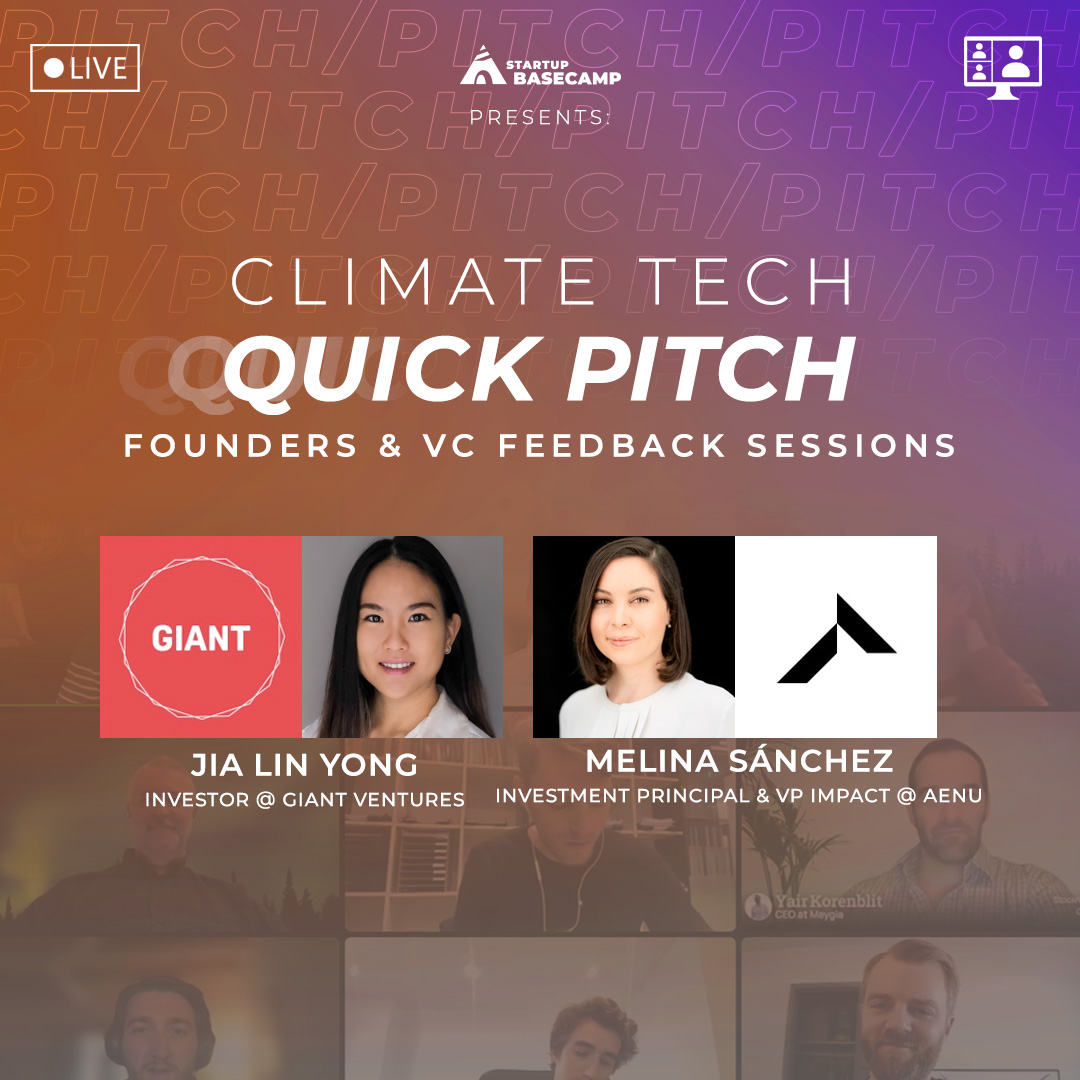 Members Only: Climate Tech Quick Pitch
Jia Lin Yong
Investor at Giant Ventures
At Giant, we back purpose-driven founders solving the world's biggest challenges. We invest across three themes: climate, health, and inclusive capitalism – if you are building in this space, I'd love to chat!

Melina Sánchez Montañés
Investment Principal & VP Impact, AENU
AENU is an evergreen impact fund that invests early-stage in climate-tech and social impact companies in the EU & US. Founded in 2022, AENU drives systemic transformation in venture capital towards impact, accessibility and stakeholder-alignment.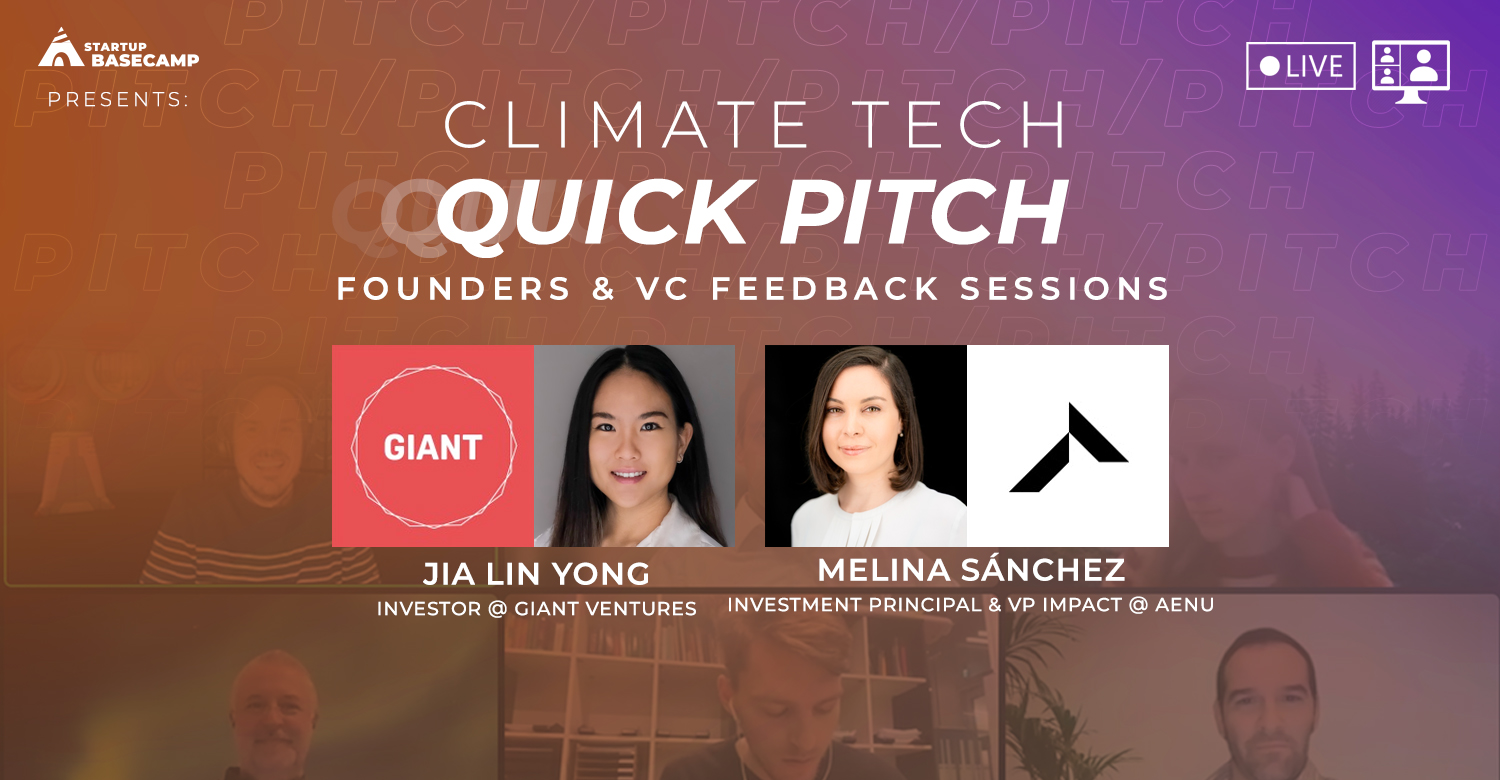 How does it work? Four founders will pitch for 3 minutes each and receive feedback and questions.
🤚 Who's it for? For founders of all stages – pre-Seed, Seed, Series A who are actively fundraising.
🤔 Why should I attend? It always helps to practice your pitch and gain visibility with investors.
🤝 What if I'm not ready to pitch? Seeing what kind of questions investors ask and where they give feedback can be invaluable for your own startup journey.
✍️ Where do I signup? Subscribe to Startup Basecamp's "Get VC-ready" membership plan and gain access to all startup events, our investor-matching application, and more.
IMPORTANT: Registration Details/Info :
The event is accessible to paid members only.
To become a member and get unlimited access to all the community events apply as:
=>FOUNDERS: Infos (here) & Application form (here)
=>INVESTORS: Infos (here) & Application form (here)
=> EXPERTS: Infos (here) & Application form (here)

We will email you login upon registration, so please check your email.
Don't see your sign-in link? Check your SPAM for an email from Startup Basecamp or Eventbrite.
Still don't see it? Drop a line to [email protected]
Please also note that we are unable to provide refunds.
A note on Startup Basecamp Events:
Our events are open to all, whether you are already fundraising, in the early stages, have a startup idea, or just curious about climate tech.
Please review our Event Etiquette before attending an event.
Interested in what we're doing? Join Startup Basecamp.
Get your Startups membership to have unlimited access to all of community and Pitch events