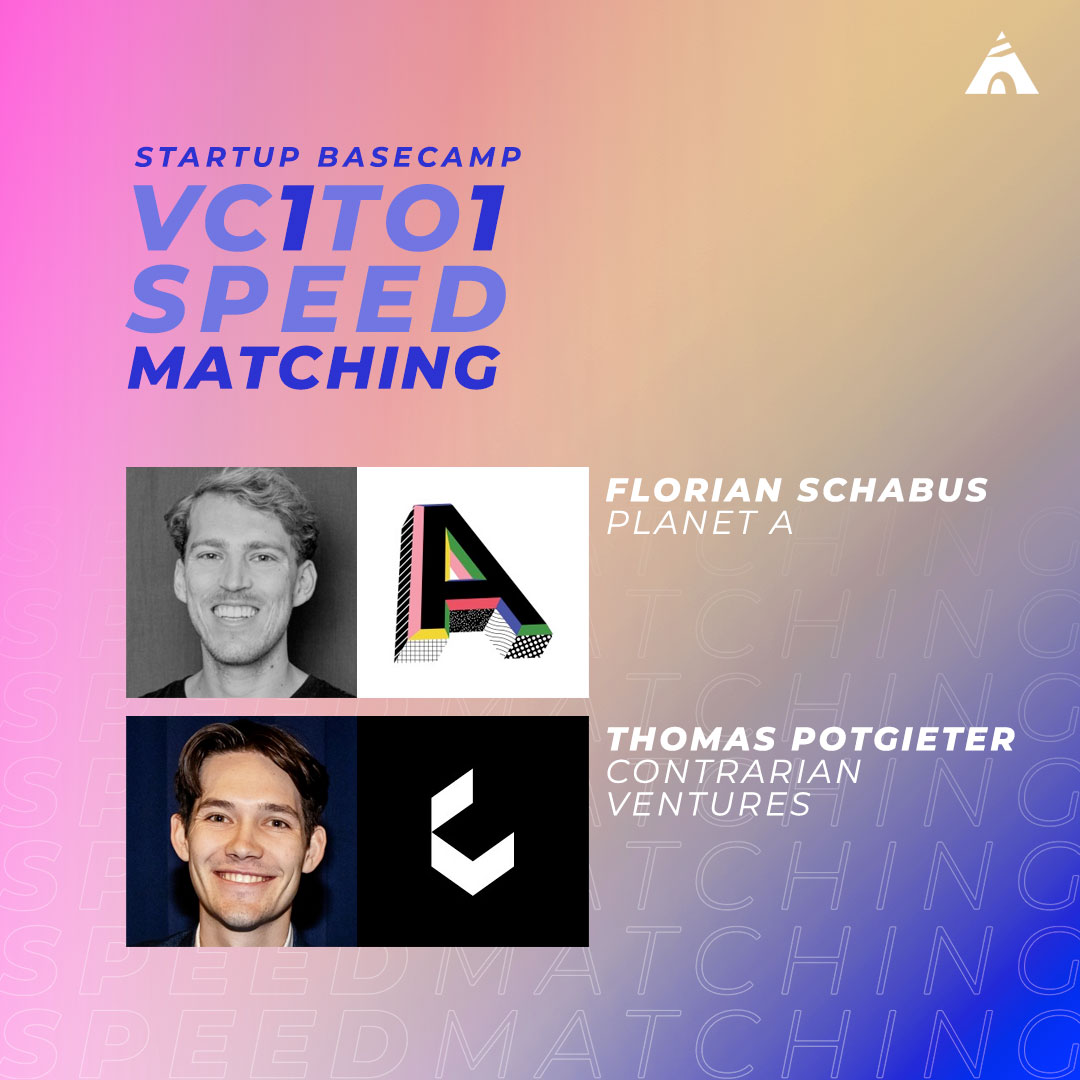 Members Only: VC 1 TO 1 Speed Matching with Planet A & Contrarian Ventures
🏆About the: "VC 1 To 1 Speed Matching"
Join us for a live Speed Matching session over Zoom with some of the best funds in the Climate Tech industry.
⏰ Schedule: 8 to 9 am (PST) / 5 to 6 pm (CET)
📋 How does it work? Investors will have the opportunity to present their investment funds, followed by a dedicated segment where the host poses questions related to fundraising. Subsequently, the floor will open for founders to engage with their inquiries.
🤚 Who's it for? This event is tailored for founders across all stages – from pre-Seed to Seed and Series A – who are actively seeking fundraising opportunities.
🤔 Why should I attend? Participating in the "1 to 1 VC Speed Matching" event offers a unique chance to gain insights into the specific expectations of investors. Essentially, you'll have the opportunity to directly address all the pressing questions you have in mind.
✍️ Where do I signup? Subscribe to Startup Basecamp's "Get VC-ready" membership plan and gain access to all startup events, our investor- matching application, and more.
==============================
🌎 About the Investors
#1 Florian Schabus: Climate Investor at Planet A
Florian is a firm believer that the climate urgency presents remarkable business opportunities. He is driven by the mission to build solutions that our planet urgently requires.
With a keen interest in agriculture and the food supply chain, CDR and Carbon Markets, CCU, mining, plastic, and recycling, Florian is on the lookout for ventures dedicated to addressing biodiversity, carbon, or waste/resource challenges.
👉About Planet A
Tomorrow's economy is based on today's investment decisions. Planet A Ventures is an impact investment company targeting start-ups that have a measurable positive impact on our planet while building scalable businesses.
#2 Thomas Potgieter: Investment Analyst at Contrarian Ventures
Thomas serves as an Investment Analyst at Contrarian Ventures, where he collaborates within an exceptionally engaged climate tech community. Within the innovative framework of Contrarian Ventures, they actively back trailblazing startups poised to shape the technology infrastructure of the future.
👉About Contrarian Ventures
They are the early stage VC for the climate generation, mobilising resources for climate action in Europe & Israel with their collaborative, hands-on, founders-first approach. Benefitting from unparalleled levels of engagement with the climate tech community, their platform-based model backs the pioneers building the technology that will become the infrastructure of tomorrow.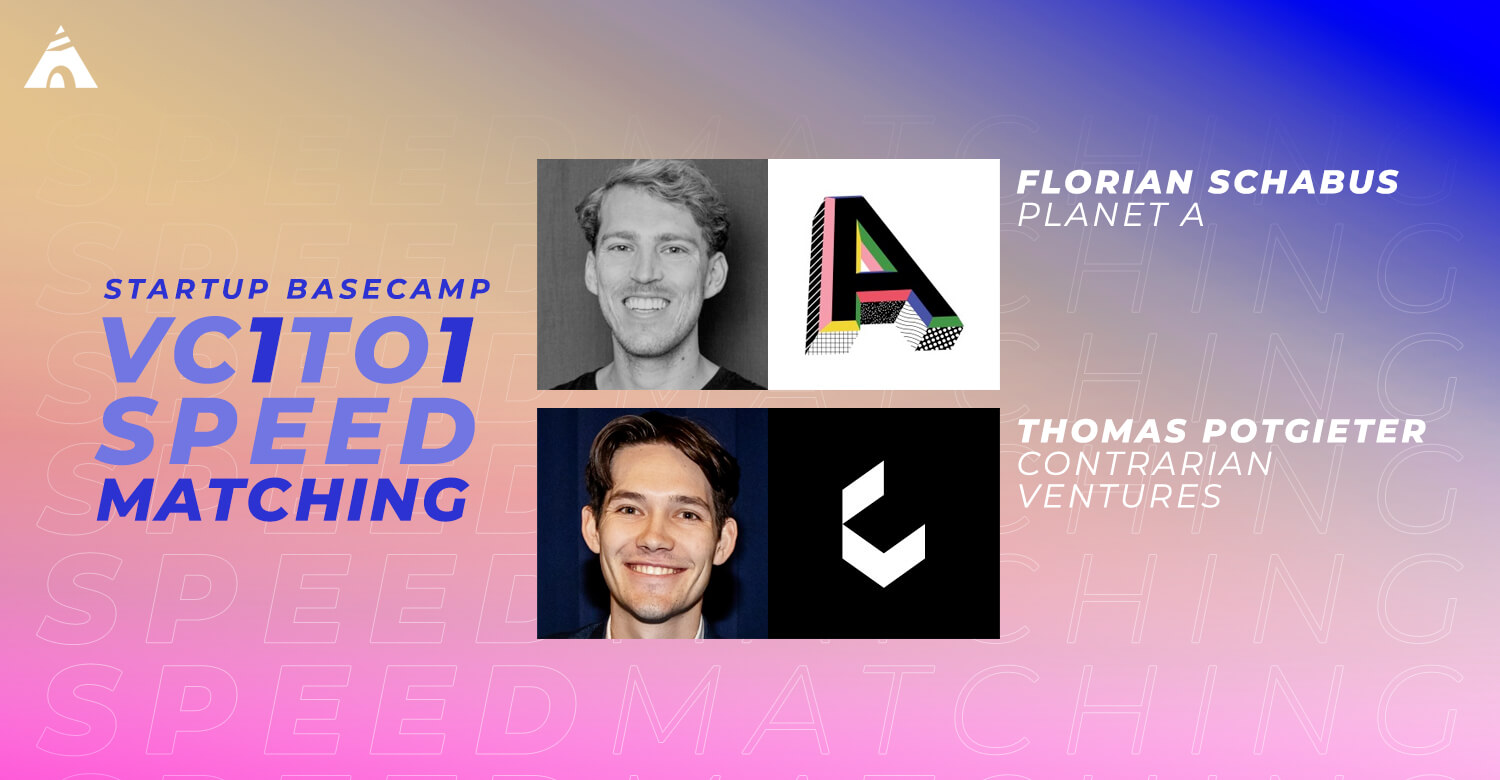 🚀 IMPORTANT: Registration Details/Info :
The event is accessible to paid members only.
To become a member and get unlimited access to all the community events, apply as:
🌟=>FOUNDERS: Infos (here) & Application form (here)
💰=>INVESTORS: Infos (here) & Application form (here)
👑=> EXPERTS: Infos (here) & Application form (here)

We will email you login upon registration, so please check your email.
Don't see your sign-in link? Check your SPAM for an email from Startup Basecamp.
Still don't see it? Drop a line to [email protected]
================================
💚A note on Startup Basecamp Events:
Our events are open to all, whether you are already fundraising, in the early stages, have a startup idea, or just curious about climate tech.
Please review our Event Etiquette before attending an event.
Interested in what we're doing? Join Startup Basecamp.
Get your Startups membership to have unlimited access to all of community and Pitch events