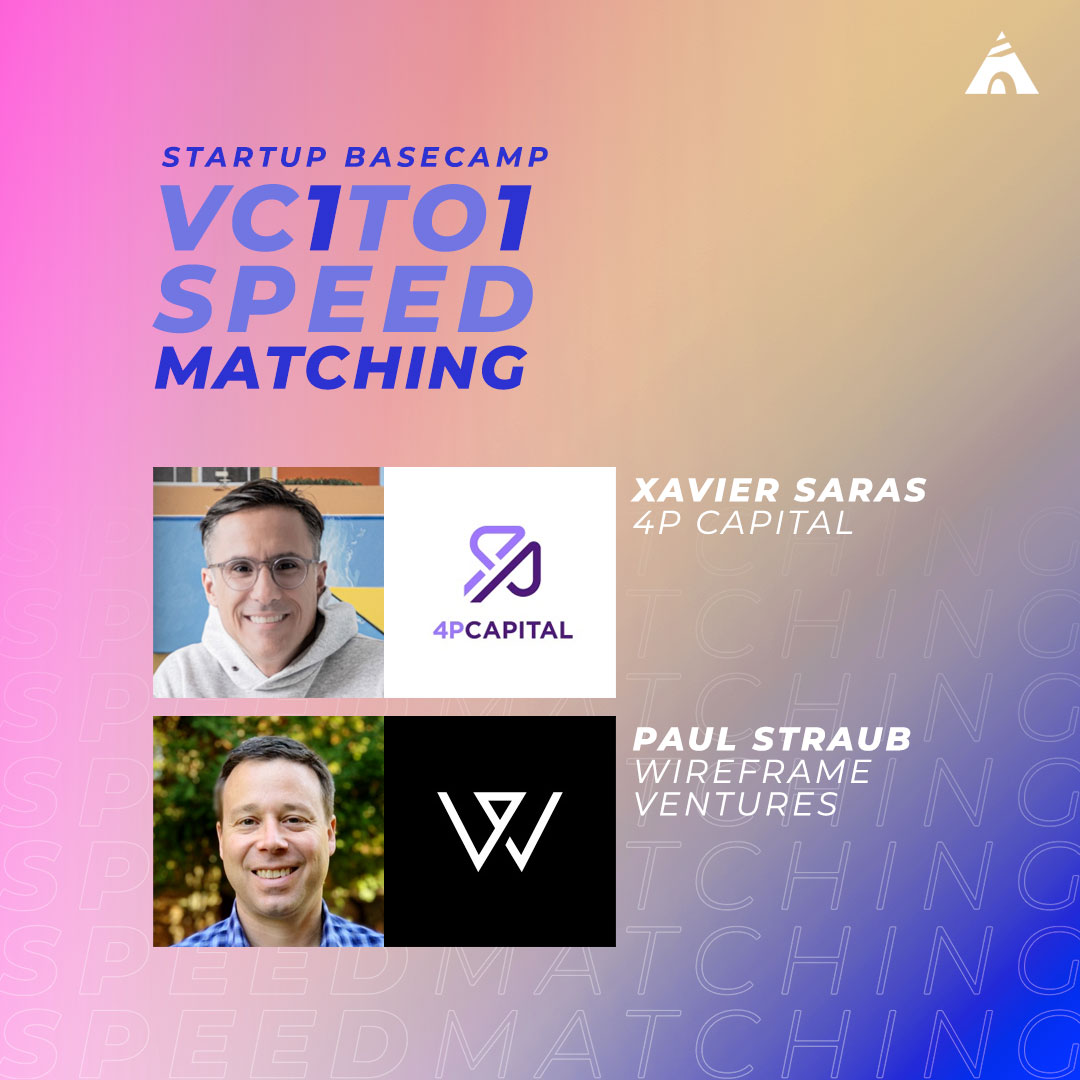 Members Only: VC 1 TO 1 Speed Matching with 4P Capital & Wireframe Ventures
🏆About the: "VC 1 to 1 Speed Matching Session"
Every two weeks, join us for a live Pitch session over Zoom with some of the best funds in the Climate Tech industry.
⏰ Schedule: 8 to 9 am (PST) / 5 to 6 pm (CET)
📋 How does it work? 4-5 selected founders will pitch for 3 minutes to each investor and receive live feedback/follow-up questions from the VC.
🤚 Who's it for? This event is tailored for founders across all stages – from pre-Seed to Seed and Series A – who are actively seeking fundraising opportunities.
🤔 Why should I attend? Participating in the '1 to 1 VC Speed Matching' event offers a unique chance to practice your pitch and gain insights into the specific expectations of investors. Essentially, you'll have the opportunity to directly showcase your startup and address all the pressing questions you have in mind.
✍️ Where do I signup? Subscribe to Startup Basecamp's "Get VC-ready" membership plan and gain access to all startup events, our investor-matching application, and more.
==============================
🌎 About the Investors: 
#1 Xavier Sarras: Founding Partner at 4P Capital
Xavier is on a mission to maximize positive social and environmental impact by supporting highly scalable, purpose-driven startups. With nearly 30 years of entrepreneurial experience, he has been shaping the digital landscape since he founded his first company at the age of 17. Over the years, he has successfully scaled and exited digitally driven marketing agencies, influencing the experiences of global brands and disruptive tech startups across various industries.
👉4P Capital:
They are an impact venture capital firm with data-driven operator investors and marketers. Their mission is to form a global community of founders and investors that will build a world that is environmentally and socially more resilient. They invest in pre-seed and seed rounds with tickets between €250k and €1.5M in digital technology companies in carbon reduction, circularity, sustainability education, and well-being.
#2 Paul Straub: Managing Partner & Co-Founder at Wireframe Ventures
Paul Straub is a visionary entrepreneur and investor who is passionate about catalyzing change in the world through technology and innovation. As the Managing Partner and Co-Founder of Wireframe Ventures, Paul is dedicated to identifying and supporting exceptional technical founders who share a common mission: to improve the health of  humanity and the planet we call home.
👉 Wireframe Ventures:
As a seed-stage VC firm, the core of their mission is supporting companies through a successful Series A institutional financing and beyond. At the same time, they are working hard to expand their access to a broader network of high-quality diverse and first-time founders.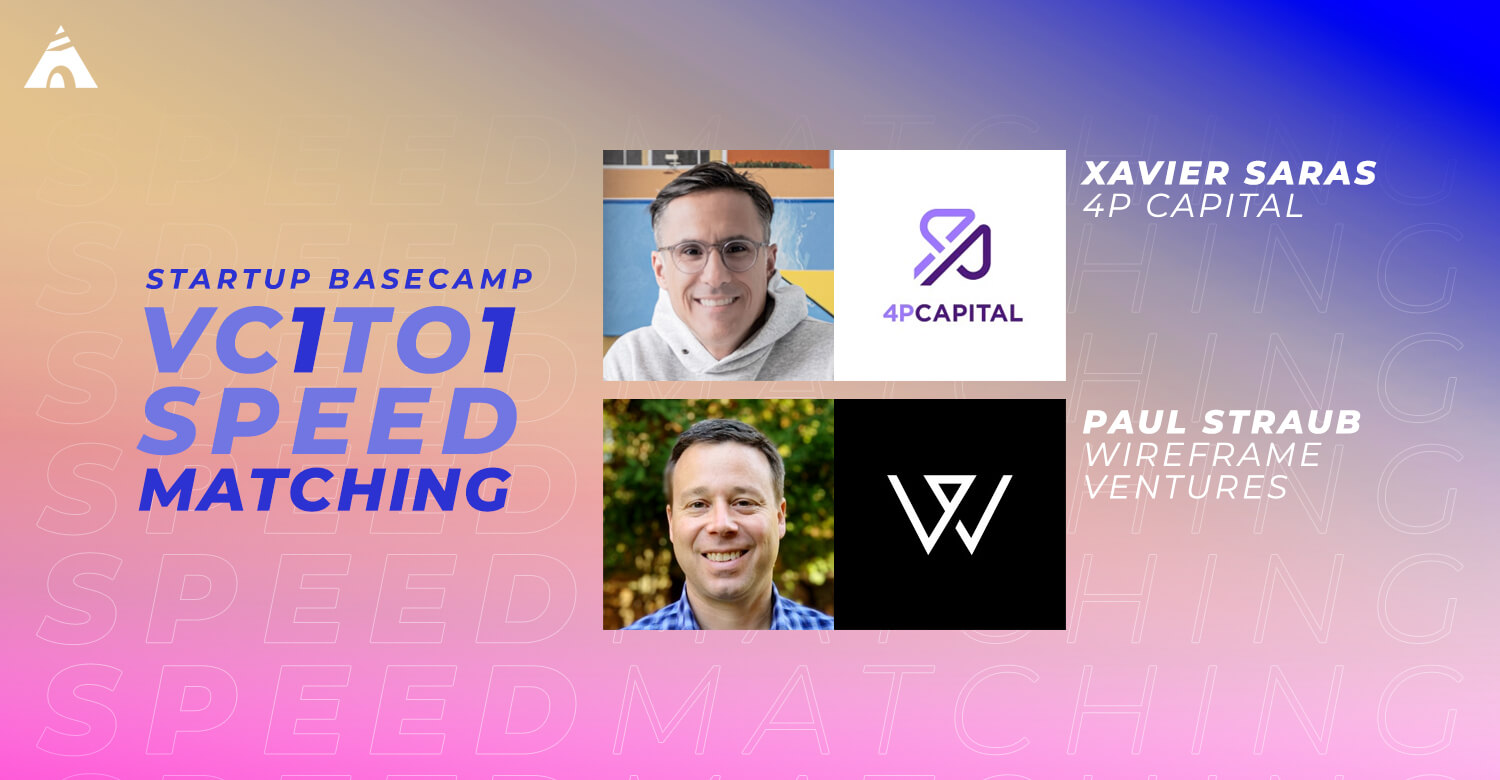 ==============================
🚀 IMPORTANT: Registration Details/Info :
The event is accessible to paid members only.
To become a member and get unlimited access to all the community events, apply as:
🌟=>FOUNDERS: Infos (here) & Application form (here)
💰=>INVESTORS: Infos (here) & Application form (here)
👑=> EXPERTS: Infos (here) & Application form (here)

We will email you login upon registration, so please check your email.
Don't see your sign-in link? Check your SPAM for an email from Startup Basecamp.
Still don't see it? Drop a line to [email protected]
================================
💚A note on Startup Basecamp Events:
Our events are open to all, whether you are already fundraising, in the early stages, have a startup idea, or just curious about climate tech.
Please review our Event Etiquette before attending an event.
Interested in what we're doing? Join Startup Basecamp.
Get your Startups membership to have unlimited access to all of community and Pitch events