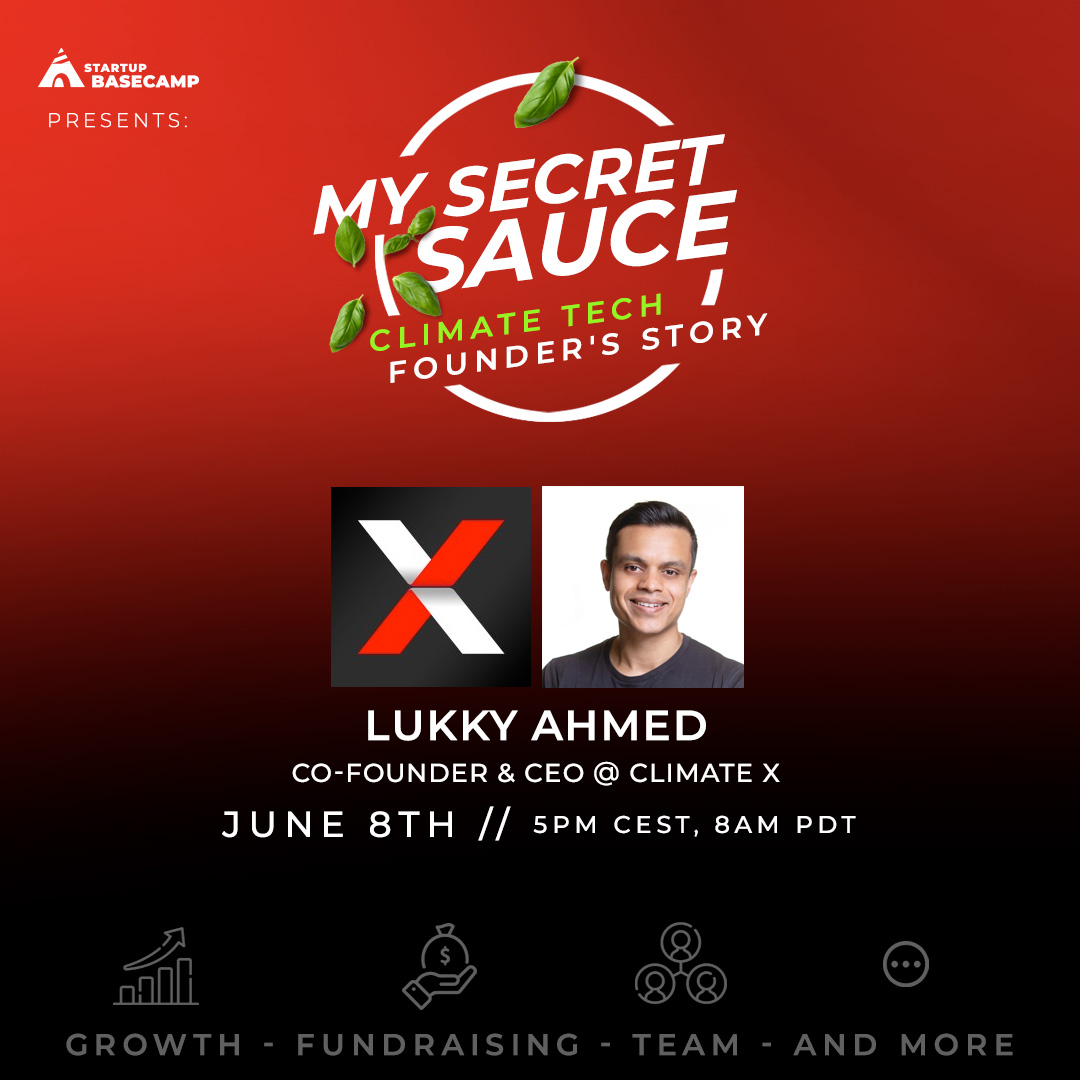 "My Secret Sauce" Founder's Story: Lukky Ahmed from Climate X
Join Startup Basecamp's first "My Secret Sauce" event where you get to hear the founder story of some of the most successful climate tech startups.
Meet Lukky Ahmed Co-Founder and CEO of Climate X, which helps organisations become more resilient to the impacts of climate change by quantifying the probability and severity of weather events decades before they happen.
Over the course of this event, you will:
📖 Learn about Lukky, his story, and what drove him to start Climate X.
📊 What Climate X does, its business model, and fundraising journey
☝️ Tips he has about fundraising and his secrets to success
🙋 Get to ask him your fundraising questions
🤝 Network with other founders in Zoom breakout sessions.
🧑‍💻 About the speaker:
Lukky is Co-founder & CEO of Climate X, a member of Forbes Business Council, and several Climate-focused initiatives including Leaders for Climate Action. Previously over 15 years of international experience with leading financial institutions including the likes of HSBC, Hang-Seng, Lloyds Banking Group and Accenture.
📊 About Climate X:
Unlocking the power of climate risk data with global coverage and granular analytics to build a better future for everyone and everything on our planet.