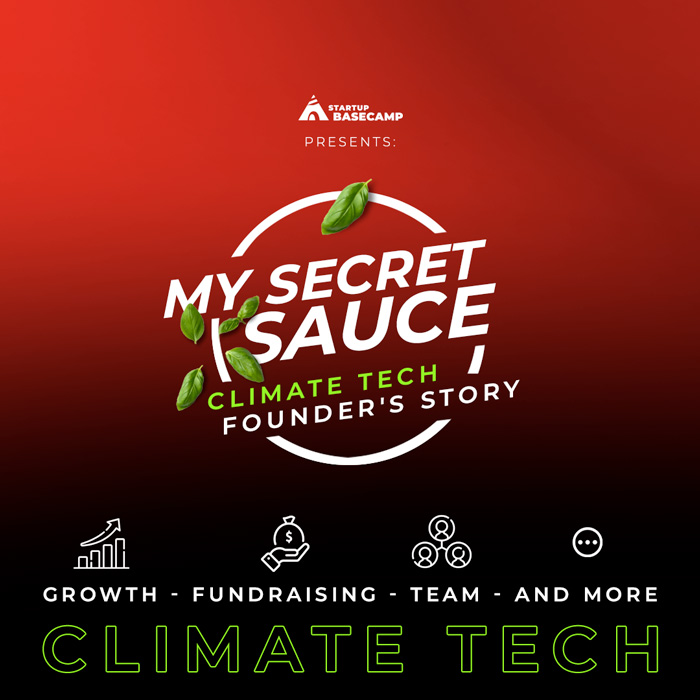 "My Secret Sauce" Founder's Story: Raphael Güller from Sweep
Join Startup Basecamp's first "My Secret Sauce" event where you get to hear the founder story of some of the most successful climate tech startups.
Meet Raphael Güller, Co-Founder and Chief Design Officer at Sweep, which helps businesses track and act on their carbon, so they can become forever companies.
Over the course of this event, you will:
Learn about Raphael, his story and what drove him to start Sweep.
What Sweep does, its business model, and fundraising journey
Tips he has about fundraising and his secrets to success
Get to ask him your fundraising questions
Network with other founders in zoom breakout sessions.
About the speaker:
Raphael is a co-founder and Chief Design Officer at Sweep, where he combines his sensibility for both good design and good business to help companies create a cleaner future. Previously, he served as Creative Director at Zendesk, helping scale the global brand team, and at creative studio Winkreative, sister agency of lifestyle magazine Monocle, where he helped global brands from Lexus to Wimbledon bring their stories to life across print and digital.
With a background in both management and creative – he holds a degree in business administration from the University of St Gallen (HSG) and is a self-taught designer – Raphael is passionate about pairing up business, psychology, and design to engage audiences and create real change