Entrepreneurs around the world all share a common trait – they want to be game-changers. This passion and energy that drives entrepreneurs to risk everything is inspiring, exhilarating, and just downright fascinating. With this new series, we are highlighting founders that stayed at Startup Basecamp and inspired us through their stories.
Get ready to discover new ideas and be inspired by their stories !
# 1 : Guillaume de Dorlodot, Startup Basecamp founder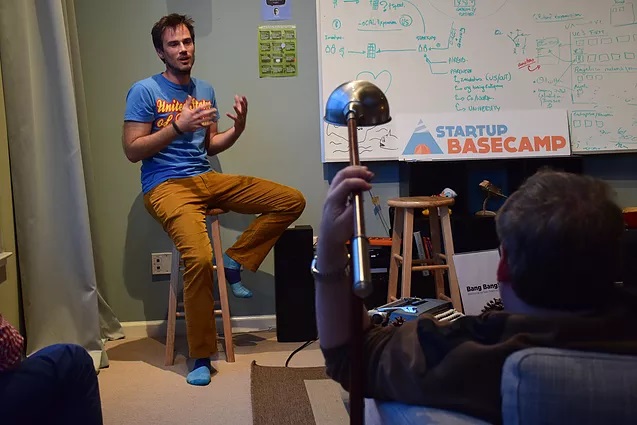 My journey to the Silicon Valley
Born in 1982, I grew up in Belgium and as soon as I got my Master in Economics, I started a "traditionial" career in Finance as an auditor with PricewaterhouseCoopers.
At that time, I was already dreaming about the United States and sensing greater opportunities outside Belgium.
Coming from a family of entrepreneurs, I was naturally attracted to the Silicon Valley (SV)ecosystem. Finally, in January 2013, I moved to SV for 6 months with 2 bags and a startup project in mind for the environment and sustainability sector. During this time, I attended classes on entrepreneurship at Stanford University. An unquenchable desire to change the world began to seize me! Struggling to find a place to stay, I first moved into a "hacker house" at Palo Alto with the intention of staying only a few days. I ended up living there for 3 months, an experience which shifted the course of my life!

I was fustrated about the living conditions for entrepreneurs…
When I eventually moved to San Francisco after my experience in Stanford, I was astonished by the lack of decent flexible housing solutions for entrepreneurs. Most startup housing solutions were – and still are – less than ideal for productivity and success. For this reason, I decided to sublet my apartment exclusively to international entrepreneurs staying between 10 days to 1 month. This was when the first Startup Basecamp was created and where I quickly realized there was a huge need for this type of housing.
A clean place where I can LIVE and WORK with other INSPIRING entrepreneurs seemed great to me. But when I moved to the SV, I realized I needed more than that: I needed to know where I can find the right events, have access to professionals, and eventually meet Angels and Mentors.
It was those struggles and disappointments that pushed me to create a solution for myself that could also be shared with other newcomers. This is how Startup Basecamp was born, a startup facilitator, now located in the SOMA district of San Francisco. In June 2014, I decided to scale my idea; I obtained a E2 Visa and incorporated the company.
Our mission is to make ENTREPRENEUR'S LIVES EASIER, to allow them to FOCUS on what matters most to them: Their Startup Dream!
Today, we bring the spirit of SV into the heart of the Startup community in San Francisco. And we are currently planning to do the same domestically and globally to bring that spirit of collaboration and connect entrepreneurs around the world!
2 big mistakes I did so far…
1. Having no vesting period or a clear exit plan on paper can cost you a lot of time and money. At the beginning, you see everything through rose-colored glasses… But always remember that when opinions and motivations change it can get emotional and make it harder to settle any dispute if you don't have a written agreement to clarify the situation.
2. Hiring cheap developers abroad was also a mistake. It became increasingly difficult to get things done with time and culture differences.
I'm proud that we made life easier for…
347 Startup professionals who have been helped by Startup Basecamp to land in SV.
This means that our solution caters to a real need and that there is a clear market for a startup facilitator.
I am also very proud of the strong community we are building. You experience real added value when you stay at Startup Basecamp and find yourself directly connected to a community of entrepreneurs and investors.
My 7 points of advise for any entrepreneur
1. Creativity and opportunity come from constraints.
2. Connect and help: people will give back.
3. The idea is just 1%, the rest is execution, execution – and surrounding yourself with people who can make things that you can't do.
4. Share the pie. Always try to establish a win-win situation.
5. Don't focus on return maximization; focus on solving the customer's pains.
6. Ask your customers and get out of the building as soon as possible.
7. Hiring new talent: always ask them to iterate on how they want to help you and how they can add to the value you create.
Your bedside book?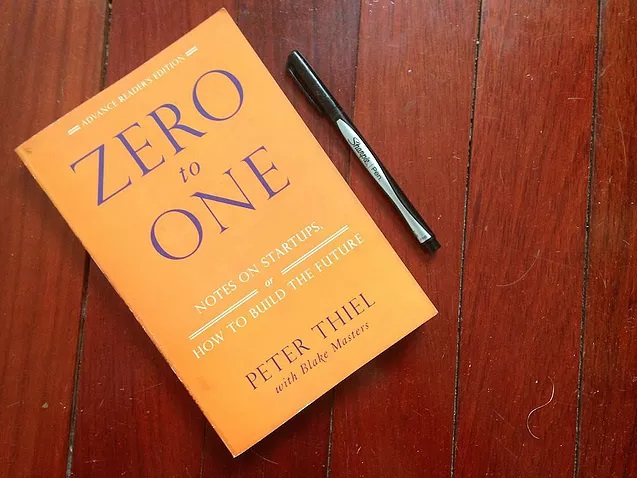 A gold mine of information and things you must know if you want to start a startup. Also have a look at Simon Sinek TED Talk