How Farmville Inspired Treedom to Plant 2 Million+ Trees

A few weeks ago, on the Tech4Climate Podcast, we spoke to Federico Garcea, CEO and Founder of Treedom.
Treedom is the only community worldwide that allows companies and individuals to plant trees or a forest online, directly supporting farmers and NGO's all over the world.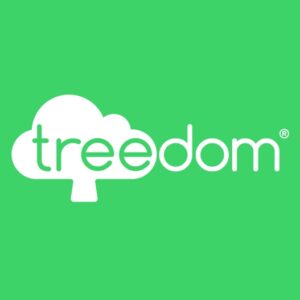 Founder: Federico Garcea
Founding Date & Location: 2010, Tuscany
Number of Trees Planted: 2,108,631 and counting
Tons of CO2 Captured: 582,921

Please note this interview has been adapted and edited for the sake of this article
Tell us more about your story. How did you jump from Farmville into a Climatetech Startup?
"I started working in climate tech with a startup called Agroils which dealt with sustainable biofields in Africa. I left my job at the bank and my passion for nature started growing. We spent four amazing years developing a project in West Africa. After four years we sold this company and came up with the idea to try to create a project where we can change the bad practices of deforestation. I had a network of NGOs in Africa and in 2010, I was addicted to playing Farmville, from the famous social network, Facebook, and growing my virtual farm whilst competing with the lady I was in love with to have a better farm.
Sometimes I would pay with my credit card to add beautiful trees on my beautiful farm, and a colleague of mine, he was making fun of me, saying, "well, you will never conquer her just by having an amazing farm". But, at the same time, there were 3 million people paying to play Farmville then and we were thinking that if we create a fun and engaging platform where you can pay to plant a tree, it may work.
And well, the result is quite great because last week we reached 2 million trees planted."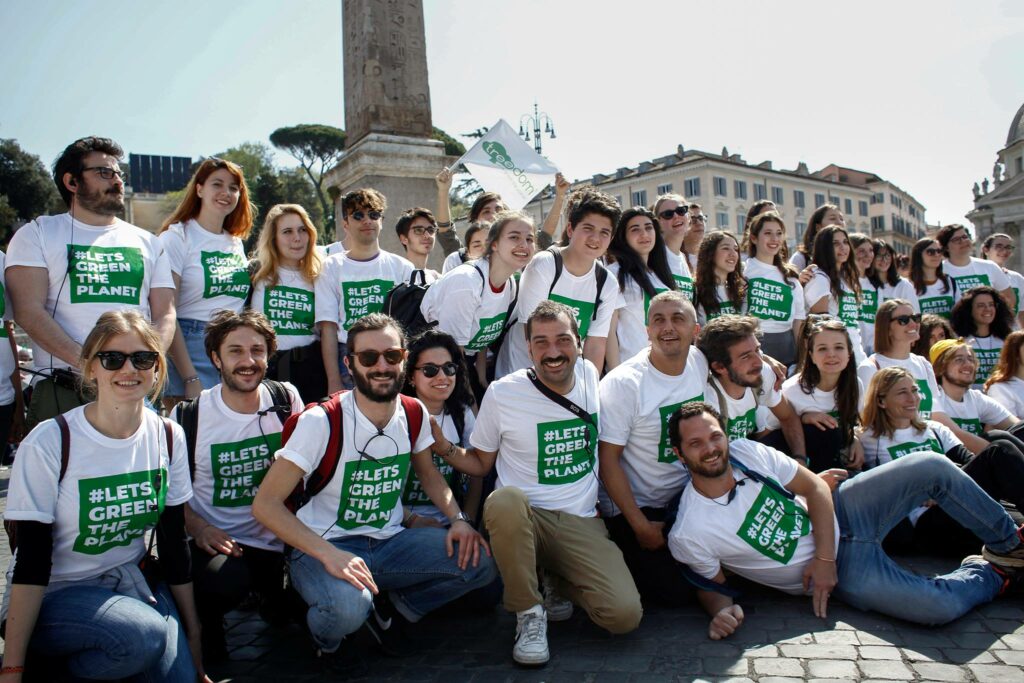 Can you give an overview of the Agroforestry landscape & Carbon in 2021? How has it evolved & what needs to happen for it to scale?
"I've been looking at the market for 14 years and when we started Treedom, but also in late 2006 while the Kyoto protocol and all the regulations about carbon credit were taking place, what we noticed is that most of the small and medium projects were out of the carbon credit market. So basically Treedom was born to be an alternative, and that opened the possibility to small and medium projects to get financing that was out of the carbon credit market. What we found during the year is that the big, big projects require planting millions of trees. This is often not very sustainable in terms of social and environmental local benefit, because sometimes you have to move lots of people just to work in a place, sometimes they plant just a few species, sometimes it's not a local species. So while of course, every tree, when growing, will sink CO2 emissions, it's not just the CO2 that's important.
I think the most important thing for the project is to recreate the ecosystems, and if you want to do it like that, you have to act step by step."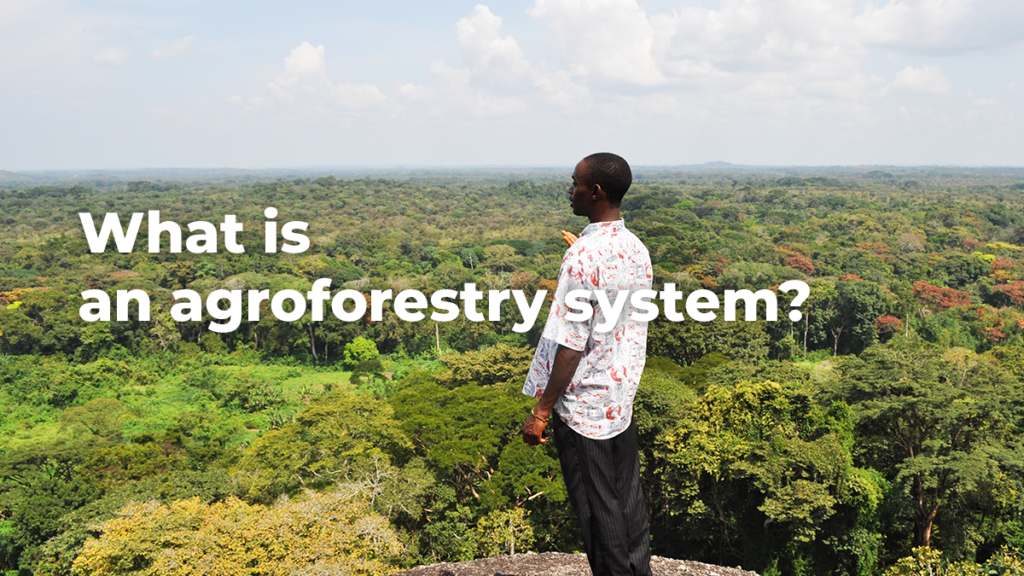 Tell us more about Treedom's process and how you plant trees
"What we noticed in 2010 in the carbon credit market and projects was that when trying to finance an environmental project there was a high cost of certification and sometimes a lack of transparency and communication about what you are doing. So basically when you finance a project you receive a certificate, but you do not know exactly what you are financing and you do not receive an update about the project you are supporting.
So basically we have built a digital certification system for which every single tree is geo-localized, photographed one by one, and visible to our community.
We have 2 million, three pages for every tree planted. You will have all the information about your trees and it's directly linked to two end-users or a corporation. You have the tree species, the map, where your tree is located. You also have a Tree diary where you will receive an update by email about your tree from the beginning, from a seed, up until the transplanting, and several updates about the environmental and social impact of your tree during the entire project. These updates will include the amount of CO2 absorbed by the tree, the farmers taking care of it, and so on. We try to support NGO's in building agroforestry projects where we mix forestry trees, fruit trees and also agriculture.  
In this sort of integrated ecosystem, by planting local species we can also maximize the social impact because our farmers own the land, they own the trees, and they own the fruit so they can guarantee food security first. The farmers can also sell the extra production of fruit on local markets for an extra income.
By acting like that, we are impacting 10 of the 17 sustainable development goals such as gender equality, food security, life on land, and so on."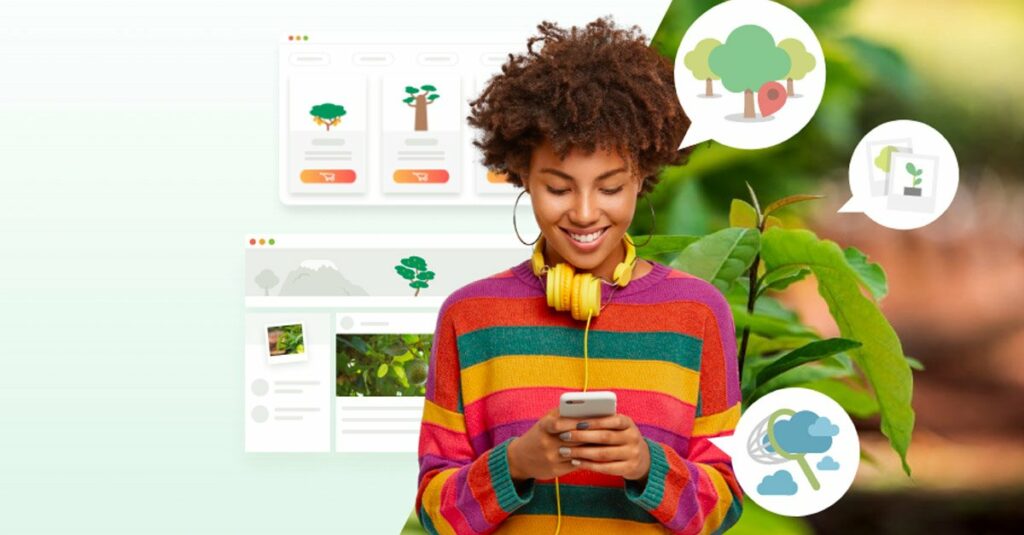 Could you share advice or tips for early-stage ClimateTech founders?
"From our experience, at the beginning when we were not really known, we tried to grow thanks to European Gold, grants, and a foundation. This was until 2015 when we received a grant of half a million dollars from Agra Found that was financed by the Bill Gates and Rockefeller Foundation. So in the beginning, it's good to look at these alternative ways to raise money. Sometimes it's heavy work because you have to report and you still don't know what will work when you have to present an intended plan. When you have to report to these foundations sometimes it's a hard job but it's a great opportunity. 
In our history, at the beginning, we raised 50,000 euros from an angel investor and then decided to raise money from investors when we were a little bit more structured. 
I think that in climate tech it's a good opportunity to involve family offices. In our last two investment rounds, they were a big part of our investment size because they are looking for sustainable investment and a long period investment, so they are not looking to sell the company or their share in a short period. Sometimes as a family office, they are also looking for a family brand. So saying that you are investing in something sustainable is something that creates value for the family office in general.
Something else we learned from our experience is that in our last round we got an institution investor in the form of a bank. I think this was a good choice because a bank has a long-term period of investment. We also already knew this bank and their contact and we shared the same mission. A good suggestion is when you share your mission and goal and the investor accepts it, this is a great thing because then, most of the time to make the investor happy, even if you got a bit slower, you know you are going in the right direction."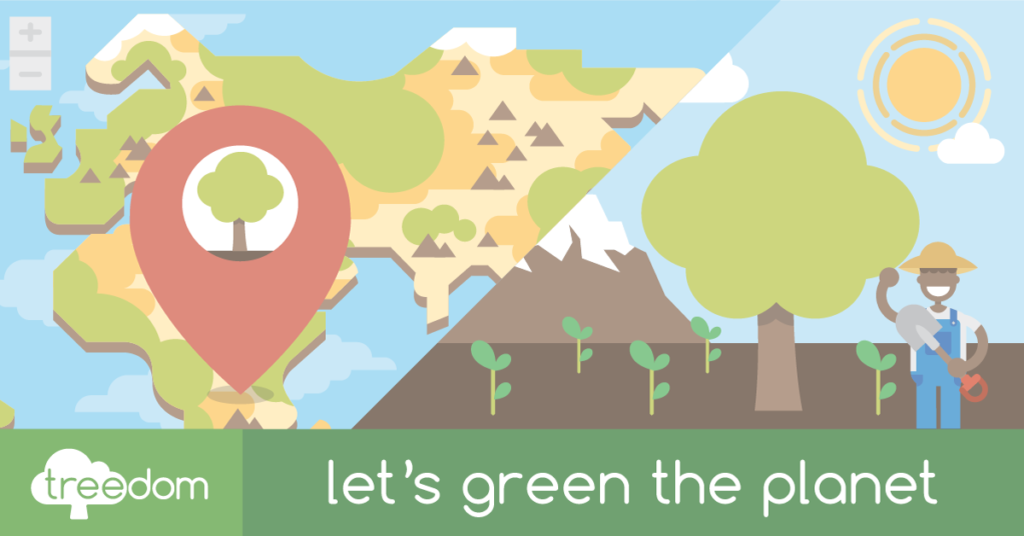 What is your view on the ClimateTech ecosystem today?
In the last three, four years, we have seen opportunities in climate tech in several sectors. We are very focused on trees so from our experience we would like to be recognized as a brand for planting trees and specialize in it. I've seen several projects that want to work with different areas and sometimes it's better to be really focused. 
I think that 10 years ago I was doing the first sales for Treedom and when I called a company probably 10% of them were interested in running a project related to sustainability. Now I'm happy to say that 90% are interested in doing something and just the 10% do not care about the environment.
This is positive for the climate tech market, but it is especially important for the planet."
Interested in hearing more about Treedom's journey and their tips for founders? To hear the full interview find our podcast here