In this monthly series, we will be doing a weekly feature of incredible ClimateTech Startups, companies, or projects that are leading the fight against the Climate Crisis. 
We will be presenting 1 company from each of the 5 predefined main industry categories such as; EDUTECH, FINTECH, GREENTECH (including Energy and Transportation), FOOD & AG TECH, and CONSTRUTECH.
It will give you an opportunity to better understand the problem(s) they solve, the impact they are looking to have in the climate fight, and how you can potentially help them.
This initiative from Startup Basecamp aims to support founders by giving them access to networking and exposure opportunities that help them to scale and finance their Climate Tech solutions together with you.
Do not hesitate to join our collective movement by requesting your membership.
With Care,
Guillaume and the SBC TEAM 
Week 1:
CARBON STARTUPS: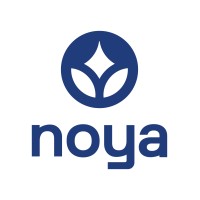 Founded: 2020, San Francisco
Founders: 
Josh Santos & Daniel Cavero
Elevator Pitch:
Noya has developed technology that captures the CO2 emitted by industrial cooling towers and sells it for shared profit.
Problem They Solve:
According to the Founders of Noya, inspiration for tackling carbon capture began after finding out that many plants' have a declining ability to capture carbon. This declining ability is significant given that "Carbon Capture, Usage & Storage Projects could reduce global carbon dioxide emissions by almost a fifth and reduce the cost of tackling the climate crisis by 70%."
Impact:
Noyas technology involves adding a non-toxic CO₂-absorbing chemical blend to the cooling tower's water and installing CO₂ processing equipment downstream from the cooling tower, neither of which greatly affect the plant's operation or physical footprint. Noya then shares the profit earned through selling the captured CO₂ to industrial CO2 consumers, so that companies can offset the costs of running their operation, and do better for the planet.

Stage:
Seed
Interested in Noya?
To find out more about Noyas technology, or schedule a consultation, see here
ENERGY STARTUPS: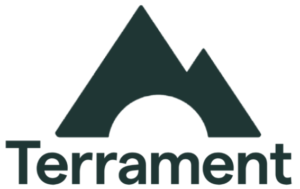 Founder:
Eric Chaves
Elevator Pitch:
Terrament has created Low-cost, high-scale energy storage using modular gravity batteries installed deep underground.
Problem They Solve:
According to Terrament, the threat of climate change has sparked an energy revolution; wind and solar technologies are poised to replace fossil fuels. This transition is urgent, but it will stall without a key ingredient: energy storage.
Impact:
Terraments patent-pending Alpha achieves breakthrough efficiency by maximizing the two simple principles of gravity storage: height and weight, with their height, achieving 10 times more height than above-ground solutions, and their weight achieving nearly 100% volume capacity with densely packed weight. Their solution is low-risk, only using well-established mining technologies, and does rely on any risky, unproven chemical battery technologies.
Stage:
Early Stage
Interested in Terrament?
To find out more about Terrament, or see their design concept, see here
LAND-USE STARTUPS:


Founders: Troy Carter & Patrick Leung
Elevator Pitch:
Earthshot labs are building the technology backbone for nature-based climate mitigation. Their technology supports landowners in restoring ecosystems by helping them realize their land's full natural and economic potential.
Problem They Solve:
Earthshot believes that creating an accurate map of the world unlocks numerous product verticals for carbon markets, policymaking, and driving investment toward regenerative solutions. Their company aims to build an ecosystem verification platform that builds this map. 
Impact:
Earthshot has developed an operating system for land management, LandOS, and a crowdsourcing platform for nature observations, Biome. Land OS enables 1000x greater access to global carbon marketplaces by decreasing barriers to entry for landowners, dramatically reducing verification costs and the scalability of self-guided verification. Biome MVP identifies and measures trees: geotagging them, identifying tree species and measuring dimensions, providing a critical training data set for carbon verification.
Stage:
Seed

Interested in Earthshot?
To learn more about their technology,  or support their latest fundraising round, see here
HYDROGEN STARTUPS: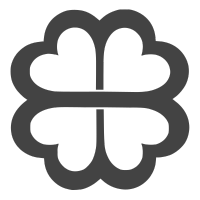 Founded: 2018, San Francisco, CA
Founders: Kelly Hering, Peter Reinhardt, Shaun Meehan

Elevator Pitch:
Charm Industrial is working to produce reliable, cost-competitive hydrogen from biomass.
Problem They Solve:
According to Charm, "Humanity uses 65 million metric tons of hydrogen annually for ammonia production, hydrotreating, hydrocracking, and other industrial processes." Furthermore, they have found that nearly all of this hydrogen is produced from steam methane reformation, which is responsible for ~2% of all global carbon dioxide emissions.
Impact:
Charm has developed a unique approach to developing industrial hydrogen. They convert waste biomass into fast pyrolysis bio-oil, and then inject the bio-oil deep underground as negative emissions, or reform it to produce green hydrogen as a fuel and industrial chemical. This allows them to deliver carbon-neutral or carbon-negative hydrogen reliably and cost-effectively.
Interested in Charm?
To learn more about Charms technology, see here
CARBON STARTUPS: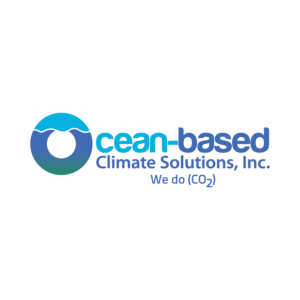 Location: 2018, United States
CEO: Phil Kithil
Elevator Pitch:
Ocean-based CDR. Upwell nutrient-rich seawater from 500m depth to grow phytoplankton, powered by renewable wave energy, and replenish fish.
Problem They Solve:
The oceans cover 70% of earth's surface and absorb up to 50% of excess CO2 from fossil fuel emissions. But recent studies suggest this natural carbon sink is declining due to warming. Ocean-based Climate Solutions aim is to leverage and amplify the ocean's natural climate change countermeasures.
Impact:
OBCS has developed the Autonomous Upwelling Pump (AUP), a renewable wave energy-powered pump that upwells cold nutrient-rich seawater from below the sunlit zone to the surface to trigger ocean photosynthesis. The pumps are designed to free-drift in the ocean currents, mixing vertically and horizontally nutrient-rich seawater, and fertilizing phytoplankton which absorbs vast amounts of CO2.
Stage:
Seed
Interested in Ocean-based climate solutions?
To learn more about their technology or get in touch, see here.