In this monthly series, we will be doing a weekly feature of incredible climate tech startups, companies, or projects that are leading the fight against the climate crisis. 
This week we are exclusively featuring startups run by  Female Founders. We hope that this highlights just a few of the incredible women-led teams bringing ideas and capital into the ClimateTech landscape. 
We will be presenting 1 company from each of the 5 predefined main industry categories such as; EDUTECH, FINTECH, GREENTECH (including Energy and Transportation), FOOD & AG TECH, and CONSTRUTECH.
It will give you an opportunity to better understand the problem(s) they solve, the impact they are looking to have in the climate fight, and how you can potentially help them.
This initiative from Startup Basecamp aims to support founders by giving them access to networking and exposure opportunities that help them to scale and finance their Climate Tech solutions together with you.
Do not hesitate to join our collective movement by requesting your membership.
With Care,
Guillaume and the SBC TEAM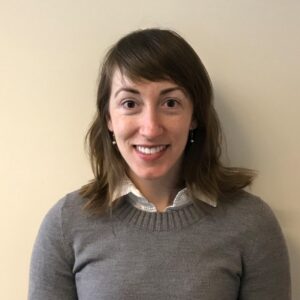 Founded: 2020, Virginia, US
Elevator Pitch:
Capra Biosciences is a biotechnology company developing a technology to make the manufacturing of chemicals using biology cost-competitive with petroleum-based products.
Problem They Solve:
According to Capra, significant advances in synthetic biology have been made over the past 20 years. This has allowed many products to develop (such as biofuels) with a lower environmental impact than fossil fuels/petrochemicals. These however are often not cost-competitive for large-scale manufacturing and this hinders their adaptation.

Impact:
Capra's technology addresses this issue by using a unique bioreactor design that promises to significantly reduce end-to-end manufacturing costs. The Capra platform uses feedstock more efficiently, reduces the requirement for water quality & quantity and reduces GHG's & more.
Stage:
Seed
Interested in Capra?
To find out more about their bioreactor platform or get in touch,  see here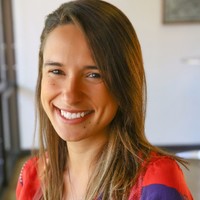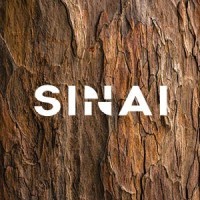 Founded: 2017, San Francisco, US
Elevator Pitch:
Sinai has developed a decarbonization software that measures, analyzes, prices, and reduces emissions.
Problem They Solve:
In an Interview with TechCrunch, Fujihara mentioned that many companies and governments understand their carbon emissions, carbon footprint, know their carbon inventory and have been using it to buy carbon credits. But, that many weren't thinking about mitigation solutions, and as carbon emissions increase, we must focus on how to mitigate emissions rather than just understanding the measurements.
Impact:
SINAI's technology uses capital-efficient strategies that allow your organization to achieve emissions reduction targets and execute competitive transition plans. Their product tools include quantified data and reports, decarbonization strategy building, automated GHG inventories & predicted pathways.
Stage:
Seed, US $14M
Interested in SINAI?
To find out more about their platform, or request a demo, concept, see here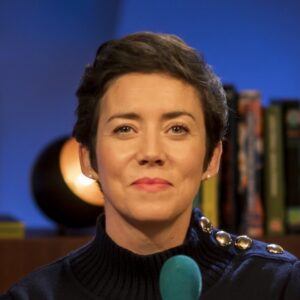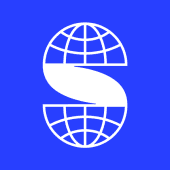 Elevator Pitch:
Sweep has developed a tool for reducing, measuring & communicating the carbon emissions in a business as well as its value chain.
Problem They Solve:
For organizations, managing and monitoring the emissions across their business, their supply chains, and their partner networks can be a difficult process. This process only gets harder to monitor the larger the organization gets and the more platforms and staff it acquires.
Impact:
Sweeps technology allows you to "Adjust your carbon program to your company and value-chain, not the other way around". Their unique and flexible Tree system allows big companies to scale an endless number of employees, and their advanced APIs allow companies to connect via any system, service, or database.
Stage:
Seed, US $5M

Interested in Sweep?
To learn more about their technology,  or start a free trial, see here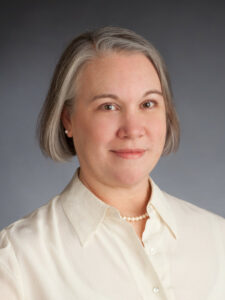 Founded: 2015, Rochester, NY
Elevator Pitch:
Micro power has developed a unique, fast payback system to store both heat and cooling for buildings.
Problem They Solve:
There are 3 key issues in the current energy model which MicroEra address:
1. The transition to wind and solar requires large amounts of Energy Storage.
2. Peak electricity is normally 3X more expensive than off-peak electricity and is only increasing.
3. Air conditioning often sets peak load requirements for the grid, driving the need for fossil-fueled peaker plants and making it indirectly carbon-intensive. Hot Water and Space Heating are directly carbon-intensive because they are often powered by natural gas.
Impact:
MicroEra's product, the THERMAplus™ solves these issues because it uses off-peak and renewable-intensive electricity to heat or cool an active material. This stored energy can then be used on-peak to reduce the need for costly, carbon-heavy peak electricity. The THERMAplus system is able to integrate fuel cells, solar, thermal, geothermal or combined heat and power (CHP) to form a flexible, resilient, renewable-intensive microgrid.
Interested in MicroEra?
To learn more about MicroEra's technology, see here
Founded: 2020
Elevator Pitch:
Sādu has developed an Environmental, social, and corporate governance solution that allows companies to reward active employees and drive change.
Problem They Solve:
Developing a truly sustainable and environmentally conscious organization is only possible if employees share its vision and believe in its importance. Furthermore, in order to keep employees motivated to reach sustainability goals, efforts should be made fun, interactive, and easy to monitor, preferably with benefits accesible to them.
Impact:
Sādu's app connects personal well-being with healthy ecosystems by rewarding active members with trees. Teams can compete in tree planting competitions and contributions to Sādu's sustainability partners are made in relation to the total number of calories burned by each Crew. Sadu also integrates with other carbon management apps to give users a better idea of personal environmental impact and reduction actions. In the near future, the app aims to give users the ability to choose between earning trees in nature-based solutions and direct investing in sustainability projects.
Interested in Sādu?
To learn more about their app or get in touch, see here.