In this monthly series, we will be doing a weekly feature of incredible climate tech startups, companies, or projects that are leading the fight against the climate crisis. 
These startups work in a number of fast-growing industry categories which include but are not limited to; EDUTECH, FINTECH, GREENTECH (including Energy and Transportation), FOOD & AG TECH, and CONSTRUTECH.
This list will give you an opportunity to better understand the problem(s) they solve, the impact they are looking to have in the climate fight, and how you can further their work.
This initiative from Startup Basecamp aims to support founders by giving them access to networking and exposure opportunities that help them to scale and finance their climate tech solutions.
Do not hesitate to join our collective movement by requesting your membership.
With Care,
Guillaume and the SBC TEAM 
Week 1:
Mobility & Transport Startups: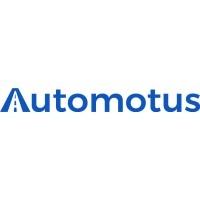 Founded: 2017, California
Founders: 
Jordan Justus, Harris Lummis, Prajwal Kotamraju
Elevator Pitch:
Automotus has developed technology that can monitor, manage and help monetize curbsides.
Problem They Solve:
Automotus have found that mobility and transport in cities is changing worldwide. As more people choose ride-sharing over driving and delivery over visiting stores themselves, more vehicles require short-term parking. At the moment traditional parking payment, enforcement, and data-collection tools aren't equipped to handle this change.
Impact:
Automotus bridges this gap by using video analytics to automate on-the-ground parking operations, share real-time data, and guide mobility planning with in-depth analytics on all forms of mobility. This tech benefits businesses, fleet operators, and cities by allowing less congestion, fewer emissions, safety for pedestrians, increased business for restaurants & retailers, increased revenue from parking, and dedicated curb access for commercial operators.
Stage & Amount Raised:
Seed, $1.7M
Interested in Automotus?
If you are interested in learning more about Automotus, see here
 

Carbon Financing Startups: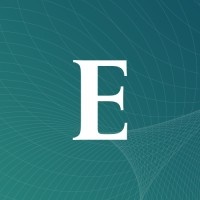 Founders:
James Richards,  Luke Whiting
Elevator Pitch:
Evergrow provides offtake contracts and financing to projects that avoid, reduce, or remove carbon emissions.
Problem They Solve:
In order to limit catastrophic climate impacts, large amounts of capital must be directed to projects that reduce, remove, or limit CO2 emissions. Evergrow found that one way in which this can be done is through long-term offtake contracts which will provide price certainty and unlock capital for these vital projects.
Impact:
Evergrow are using technology, data, and finance to deliver high-quality offtake contracts for carbon commodities. They work with carbon project developers to ensure faster funding and support and work with capital partners who are looking for exposure into demystified carbon commodity markets.
Stage & Amount Raised: 
Seed, $7M
Interested in Evergrow
To learn more about their product, see here
Energy & IoT Startups: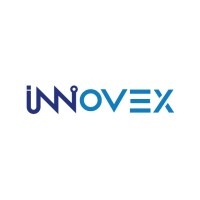 Founders:
Douglas (K) Baguma,  David Tusubira
Elevator Pitch:
Innovex have developed IoT solutions that enable pay-as-you-go and remote monitoring for solar companies.
Problem They Solve:
Innovex has found that roughly 500 million people in Africa still live without access to electricity. Solar energy is quickly becoming recognized as a sustainable and cheap solution to this issue, however one of the biggest challenges solar companies face still revolves around selling a product at a price that is too high for the people that need it most.
Impact:
Innovex aim to use modern technology to fix how solar energy is delivered to low-income populations. Their primary solution, Remot, is a cloud-based Internet of Things (IoT) solution that uses digital tools to enable solar companies, EPC and distributors to remotely monitor and manage their energy systems. It also facilitates better after-sales support and PAYG actuation for larger size solar systems, reducing their downtime and offering improved accessibility of solar systems and equipment.
Stage:
Seed
Interested in Innovex?
To view their products & services, see here.
Food & AgTech Startups: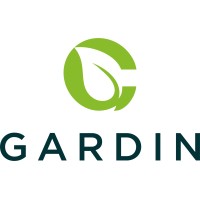 Founded: 2020, London
Founders: 
Sumanta Talukdar
Elevator Pitch:
Gardin are using remote sensing technology to monitor plant health and optimize food production.
Problem They Solve:
Feeding global communities a balanced, nutritious diet is become an increasing challenge as populations increase. Moreover, when crops are grown inefficiently, large amounts of water, land and energy go to waste that add pressure onto already strained environmental resources.
Impact:
Gardin use optical remote sensing technology, machine vision and analytics, to allow producers to measure plant physiology. They also enable end-to-end control of the process so that food producers can ensure the growth environment is adjusted as needed. This results in less waste, increased efficiency, improved margins from higher quality, and healthier consumers who are given food that has a measured and optimal nutritional content.
Stage & Amount Raised:
Seed, $10.4M
Interested in Gardin?
To learn more about their technology or get in touch, see here.
Renewable Energy Startups: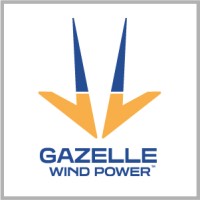 Location: 2020, Dublin, Ireland
Founders:
Jon Salazar
Elevator Pitch:
Gazelle are developing floating wind platforms that are lighter, smaller and more agile than current designs.
Problem They Solve:
Wind energy has and is continuing to be a major player in the clean energy movement. In recent years the limited amount of land space suitable for this technology has driven innovators to look at capturing wind offshore. Gazelle have identified however that current floating platform designs are expensive to build and deploy due to their bulk and vulnerabilities in the open sea.
Impact:
Gazelle has developed a design that responds to waves through the action of a central counterweight connected to tripodal arms anchored to the seabed. This geometry allows the platform to minimize tilting and when compared to conventional platforms:
-uses 70% less steel
-is 1/3 of the weight
-and offers a large cost reductions given that is is simpler to build, deploy, and maintain.
Stage:
Seed
Interested in Gazelle?
To learn more about their technology or get in touch see here