In this monthly series, we will be doing a weekly feature of incredible climate tech startups, companies, or projects that are leading the fight against the climate crisis. 
These startups work in a number of fast-growing industry categories which include but are not limited to; EDUTECH, FINTECH, GREENTECH (including Energy and Transportation), FOOD & AG TECH, and CONSTRUTECH.
This list will give you an opportunity to better understand the problem(s) they solve, the impact they are looking to have in the climate fight, and how you can further their work.
This initiative from Startup Basecamp aims to support founders by giving them access to networking and exposure opportunities that help them to scale and finance their climate tech solutions.
Do not hesitate to join our collective movement by requesting your membership.
With Care,
Guillaume and the SBC TEAM 
Week 2:
Renewable Energy Startups: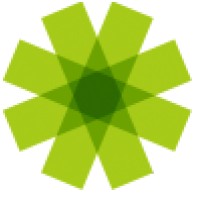 Founded: 2018, Adelaide, South Australia
Founders: 
Matthew Stead, Jon Cooper
Elevator Pitch:
Ping Services monitors the health of wind turbine blades' using an acoustic listening device.
Problem They Solve:
In order to maintain healthy wind turbines and continue to generate clean power, wind turbine owners must be aware of the health of their blades. Monitoring & inspecting these blades can be costly but is vitally important given that small cracks and damage can become more expensive if left undetected.
Impact:
Ping Services has developed a monitoring device that can continuously analyze blade health. Because wind turbine blades have an acoustic signature, the device is able to record changes in this signature that may reflect damage. This data can then be reviewed & studied remotely, allowing turbine owners to detect defects before they become expensive, and save time on inspections and turbine downtime.
Stage & Amount Raised:
Seed, $1.8M
Interested in Ping Services?
If you are interested in learning more about Ping, see here
 

Climate Risk Startups: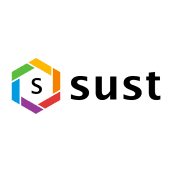 Founders:
Josh Gilbert,  Gopal Erinjippurath
Elevator Pitch:
Sust Global are turning complex climate science & risk data into actionable insight.
Problem They Solve:
Sust has identified that as climate change impacts increase, physical risk reporting and climate resilience planning is becoming vital for those who wish to protect their assets against climate hazards.
Impact:
Sust Globals solution, SustOS, uses climate science, satellite-derived data, and geospatial data to quantify climate risks, provide actionable climate scenario analysis, risk assessments, and reporting outputs. This data enables business leaders and investors to make better decisions, protect their assets and grow sustainably.
Stage & Amount Raised: 
Seed, $3.2M
Interested in Sust Global?
To learn more about their product, see here
Energy & Grid Startups: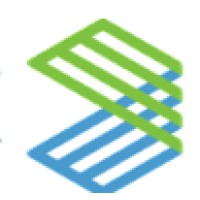 CEO:
Danielle Leighton 
Elevator Pitch:
Dynamic grid are developing flexible solutions that design, optimize, and deploy distributed energy resources easier.
Problem They Solve:
In order to create better, more resilient energy systems with a reduced carbon footprint, Dynamic Grid identified the need for distribution grids that can be optimally controlled and adapt to changing conditions.
Impact:
Dynamic Grid has developed products and services that Design, Optimize and Deploy Distributed Energy Resources (DER) efficiently and quickly. These services include simulation tools for project feasibility, controls technology for storage devices, and AI-enabled optimization for microgrids and edge devices. The Dynamics system is able to sense whether energy is in excess or scarcity in real-time and then uses a price signal to coordinate and incentivize devices to balance the electrical grid.
Stage:
Seed
Interested in Dynamic Grid?
To view their products & services, see here.
EV Startups: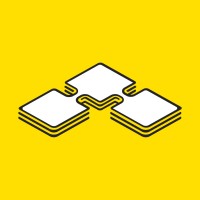 Founded: 2020, Bangalore
Founders: 
Arun Vinayak,  Sanjay Byalal Jagannath
Elevator Pitch:
Exponent Energy has created a Flexible Energy Stack that simplifies energy for EVs and provides fast charging.
Problem They Solve:
Exponent Energy has identified that whilst rapid charging has been available for many years, it is difficult to scale. This is because it uses bulky & expensive tech or the chargers feed the batteries more power than they can handle, leading to severe battery degradation.
Impact:
Exponent have simplified ‍energy flow between the battery and charger. To do this they use a Flexible Energy Stack that ensures that any chaos within the cell that may restrict its flow of energy (known as impedance) is minimized. Their battery pack and charging station work together seamlessly to result in 15-minute rapid charging on a wide range of Li-ion cells that are affordable and easily available.
Stage:
Seed
Interested in Exponent Energy?
To learn more about their technology or get in touch, see here.
Fuel & Energy Startups:


Location: 2021, South Africa, Cape Town
Founders:
Johannes bochdalofsky
Elevator Pitch:
SeaH4 are creating Biofuels from farmed algae.
Problem They Solve:
As climate change impacts increase in frequency and severity, urgent action needs to be taken to find fossil fuel alternatives that are easily scalable in a short time frame and use readily available technology.
Impact:
SeaH4 is farming local macro algae and using anaerobic digestion (both established and robust technologies) to create biofuels.
Their production (the farming of algae) combats ocean acidification and provides sustainable long-term jobs in impoverished rural communities. Their process requires minimal technology risks and replaces fossil fuels (and their associated CO2 emissions) within a short time frame that is profitable, and without subsidies.
Stage:
Pre-Seed
Interested in SeaH4?
To learn more about their technology or get in touch see here