In this monthly series, we will be doing a weekly feature of incredible climate tech startups, companies, or projects that are leading the fight against the climate crisis. 
These startups work in a number of fast-growing industry categories which include but are not limited to; EDUTECH, FINTECH, GREENTECH (including Energy and Transportation), FOOD & AG TECH, and CONSTRUTECH.
This list will give you an opportunity to better understand the problem(s) they solve, the impact they are looking to have in the climate fight, and how you can further their work.
This initiative from Startup Basecamp aims to support founders by giving them access to networking and exposure opportunities that help them to scale and finance their climate tech solutions.
Do not hesitate to join our collective movement by requesting your membership.
With Care,
Guillaume and the SBC TEAM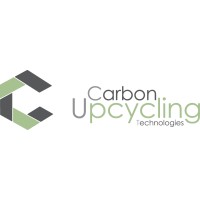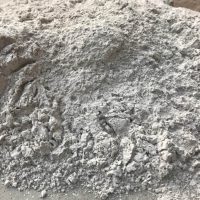 Founded: 2014, Calgary,  Canada
CEO & Co-Founder: 
Apoorv Sinha
Elevator Pitch:
Carbon Upcycling Technologies uses the waste of today to build a better tomorrow by converting CO2 gas into solid products. Carbon Upcycling is on a mission to become the world's most impactful carbontech company of this decade by achieving 600 megatonnes of carbon reduction by 2030.
Problem They Solve:
The impact we've collectively made on our environment in the last 75 years is all of our responsibility. As a planet, our carbon emissions are 100 times more than the weight of humanity. That's 34 billion tons of carbon dioxide in our atmosphere every single year.  Concrete is the second most consumed material next to water, and represents 8% of the world's CO2 emissions, but the problem stretches beyond just one industry. Altogether, the emitted CO2 causes a rise in ocean levels, increased climate refugees, and threatens our way of life.
Impact:
CUT's most advanced product is its CO2-embedded concrete additive. In 2018, CUT graduated from the LafargeHolcim Accelerator in France and has continued conversations and testing with the company since then. CUT is also partnered with Burnco and Cemex. CUT's commercial demonstration at the Alberta Carbon Conversion Technology Centre produces over 20 tonnes of concrete additives in a day. The product reduces the carbon footprint of concrete manufacturing by up to 25% while increasing the compressive strength of concrete by up to 40%. This is the largest carbon reduction achieved by any carbon utilization company in the ready-mix concrete sector.
Stage:
Seed
Interested in CUT?
If you are interested in learning more about Carbon Upcycling Technologies, see here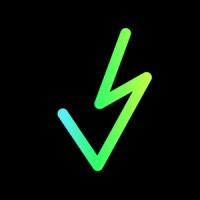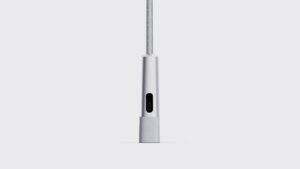 Founded: 2021, Brooklyn, NY
Co-Founders:
Jeff Prosserman, Luke Mairo, Jörn Vicari
Elevator Pitch:
Voltpost transforms lampposts into smart electric vehicle charging stations managed by a mobile application. This solution decreases the cost, timing, and footprint of charging station deployment.
Problem They Solve:
Voltpost democratizes charging access in urban environments where many drivers do not have access to home charging. By providing non-invasive upgrades to existing infrastructure, Voltpost allows for a scalable, community–friendly way to decarbonize mobility in cities.
Impact:
Creating a lamppost public charging network tackles major urban developmental issues. The network allows for wider transportation access and cleaner air by incentivizing electric vehicle adoption. Voltpost retrofits lampposts to reduce the costs, timing, and footprint associated with charging station deployment.
Stage: 
Pre-seed
Interested in VoltPost?
To learn more about their product, see here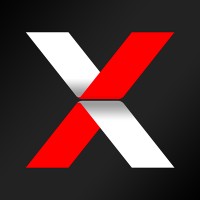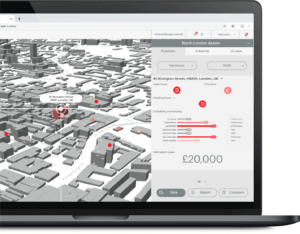 Founder:
Lukky Ahmed, Kamil Kluza
Elevator Pitch:
Climate X is a purpose driven data analytics company that helps organizations in their drive to become more resilient to the impacts of climate change by delivering location-specific risk ratings and loss estimates for extreme weather events, accessed via our secure and easy to use online platform and APIs.
Problem They Solve:
Governments, businesses, and societies around the world need data to allow them to prepare and protect against extreme weather events; the impacts and frequency of which are being accelerated due to climate change. Climate X removes the uncertainty around physical risks and quantify financial impacts across millions of assets – in seconds.
While severe weather events are a threat to buildings and infrastructure, they also have a substantial impact on people in the affected areas. And, as we have seen during natural disasters over the past decades, poorer communities are disproportionately impacted due to lack of resources. 
Impact:
Climate X delivers location specific likelihood and severity of extreme weather events linked to different climate change scenarios, decades before they happen – allocated easy to implement risk ratings, backed by accuracy ratings of up to 95% (depending on risk type). All we need from our customers is a list of addresses – either uploaded into our online platform or exchanged via our lightning speed API.
This type of data will help to rewire global economies to, for the first time, integrate climate risk across all areas of their businesses – enabling forward looking decisions to made about where, when, and under what terms investment/lending strategies are made.
Climate X will enable data driven and better resiliency to the impacts of climate change for everyone and everything on this planet.
Stage:
Seed
Interested in Climate X?
To view their technology, see here.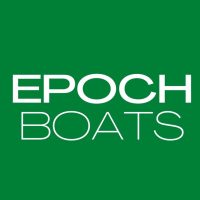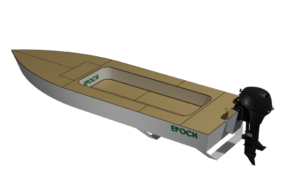 Founded: 2019, Philadelphia, USA
Technical Co-Founder: 
Tom Ward
Elevator Pitch:
Epoch is a climate tech company that builds really cool boats. While boating and being on the water is great, boat ownership isn't so great. We're changing that with high performance, low maintenance, eco-friendly boats that the average American can afford.
Problem They Solve:
1. Direct Pollution: Compared to road vehicles, recreational boats are legally allowed to emit 132x more COx and 164x more NOx and HC (NMOG equivalent). Additionally there are often fuel spill events and oil leaks into waterways.
2. Hassle and Indirect Pollution: Boats are constantly in need of service.  This means downtime, trips to the mechanic or dealership, and indirect pollution related to waste materials (dirty oil, filters, etc.). 
3. Cost: Every "hassle" related to boat ownership comes with a direct cost, usually measured in $100s/hour of mechanic fees. Additionally there are ongoing fuel costs resulting in a high TCO.
4. Utilization: The average boat in North America spends 50 hours per year on the water or 0.57% of its useful life. That means that is spends more than 99% of its life sitting idle providing no value.
Impact:
Epoch designs and manufactures high performance boats using first principle thinking to optimize for the use of electric drivetrains. The use of electric drive trains reduces local emissions and pollution by up to 99% and provides a more robust propulsive method requiring less maintenance. The overall effect is that direct and indirect pollution are significantly reduced, TCO is significantly reduced, and we take the "hassle" out of boat ownership. We have IP in place and a product roadmap targeting increased utilization. Specifically by way of using bidirectional charging technology to allow the boat to level the grid when not in use on the water. 
Stage:
Pre-Seed
Interested in Epoch Boats?
To learn more about their technology or get in touch, see here.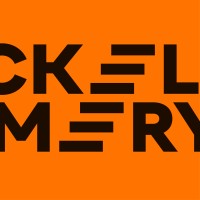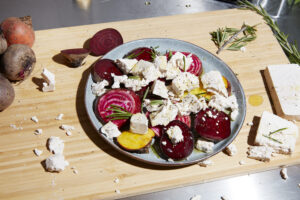 Location: 2019, Stockholm, Sweden
Co-Founders:
Sorosh Tavakoli, Anja Leissner
Elevator Pitch:
Our first vision is to create a cheese that is superior in taste and nutrition, accessible to all, without using animal milk. Simply put, the world's most ambitious cheese.
Problem They Solve:
Meat, dairy, and egg production account for about 14.5% of total global greenhouse gas emissions, according to the UN FAO. Dairy is very resource-intense in terms of e.g. greenhouse gas emissions, land use, and freshwater use – in fact, dairy accounts for up to 4% of total greenhouse gas emissions. Shifting to plant-based cheese therefore significantly reduces the environmental footprint.
Impact:
Plant-based cheese often have 80% or more lower CO2e footprint, vs. conventional dairy-based cheese. Their first product, Stockeld Chunk, is inspired by Greece and made in Sweden. They use a fermentation process, to deliver a familiar acidic and salty taste, with a rich, smooth and crumbly texture. It also consists of 13% protein, keeping customers full and nourished.
Interested in Stockeld Dreamery?
To learn more about their technology or get in touch see here