In this monthly series, we will be doing a weekly feature of incredible climate tech startups, companies, or projects that are leading the fight against the climate crisis. 
These startups work in a number of fast-growing industry categories which include but are not limited to; EDUTECH, FINTECH, GREENTECH (including Energy and Transportation), FOOD & AG TECH, and CONSTRUTECH.
This list will give you an opportunity to better understand the problem(s) they solve, the impact they are looking to have in the climate fight, and how you can further their work.
This initiative from Startup Basecamp aims to support founders by giving them access to networking and exposure opportunities that help them to scale and finance their climate tech solutions.
Do not hesitate to join our collective movement by requesting your membership.
With Care,
Guillaume and the SBC TEAM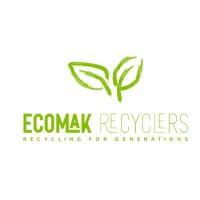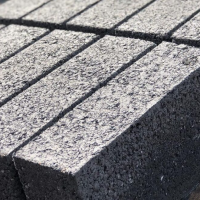 Founded: 2020, Kyegegwa, Uganda
CEO: 
Ronald Mugaiga
Elevator Pitch:
Ecomak Recyclers is a social enterprise developing durable and long lasting plastic building bricks and blocks which are made from post-consumer plastic waste using a chemical free and energy saving extrusion technology. This is an affordable alternative to conventional bricks that addresses the challenges of plastic pollution, unemployment, poverty and indecent housing.
Problem They Solve:
Every year tons of plastic garbage ends up in our oceans, causing a threat to marine life and affecting all sectors of the food supply chain. In Kampala, Uganda only, it is estimated that over 30,000 metric tons of waste is generated every day, and over 28% of this is plastic.  The remaining uncollected waste is normally dumped in unauthorized areas, left to litter streets, clog sewers, and encroach on people's homes. Uganda also has an estimated 2.5M housing deficit, which is estimated to be due to a lack of access to affordable and sustainable building materials.
Impact:
We have withdrawn over 50 tons of plastic waste from the environment and use that plastic waste to manufacture plastic bricks and blocks, preventing 125,000 kg of CO2 emissions. Recycling saves 2.5 kg CO2/kg of plastic recycled, and our products replace the use of cement, which accounts for over 5 % of the global carbon emission.
We have also launched Ecomak Insure – a micro "Waste Insurance" program for low-income households who use waste plastics as a financial resource in exchange for education and medical services. The scheme currently has 100 households with a goal of obtaining 100,000+ households in the next 3 years.
Stage:
Pre-Seed
Interested in Ecomak?
If you are interested in learning more about Ecomak, see here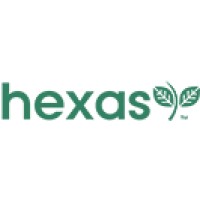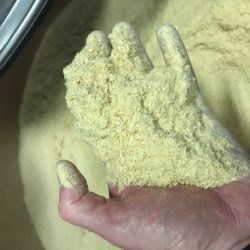 Founded: 2018, USA, Olympia
Founder & CEO:
Wendy Owens
Elevator Pitch:
Hexas are creating plant-based material solutions for the planet.
Problem They Solve:
According to Hexas, "humans cut down 15 billion trees each year and use 80 million acres of cropland to produce biofuel from food crops."
Hexas' goals are to leave trees standing, crops for food not fuels, and leave fossil fuels in the ground by using a proprietary plant-based fiber that is grown to regenerate soil and sequester significant amounts of carbon.
Impact:
Hexas is disrupting the use of traditional raw materials without interrupting the supply chain. They achieve this with a proprietary Farm-to-Fiber™ platform that consists of production, harvesting, processing, and delivery to assure a reliable supply of plant-based raw material. Their XanoGrass™ provides extensive ecosystem services, including bioremediation and superior carbon sequestration capabilities. Hexas builds longstanding relationships with farmers to produce XanoGrass™ by offering long-term production contracts with stable prices, fair financial terms, and the technical support needed to help them meet their production goals.
Stage: 
Pre-seed
Interested in Hexas?
To learn more about their product, see here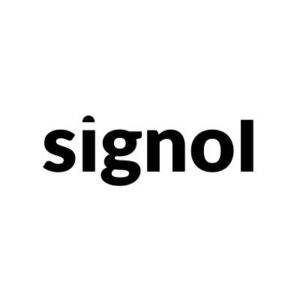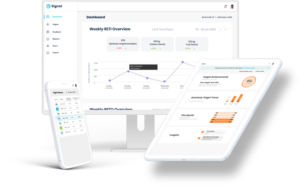 CEO & Co-Founder:
Daniel White
Elevator Pitch:
Signol has developed software that motivates changes in fuel efficiency behaviors for big carbon decision-makers such as ship captains or airline pilots.
Problem They Solve:
Signol understand that people are different even when performing the same job, and that good work comes when operators are in charge of their own performance and decision making. They also believe that some of the most impactful means of GHG reduction are  those solutions that deliver instant benefits to business. 
Impact:
Signols software puts behavioral science behind every feature in their product, allowing human behavior to isolate differences and provide motivational feedback for practices which are attainable for all. Their software can be: Easily integrated with you or your software providers, is  designed for union regulations, and captures real-time employee feedback that determines strategic trajectory. Their seminal research showed airline savings of $6.1m of fuel in just 8 months, along with 24,000 tonnes of CO2 emissions.
Stage:
Seed
Interested in Signol?
To view their technology, see here.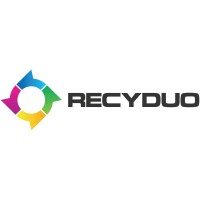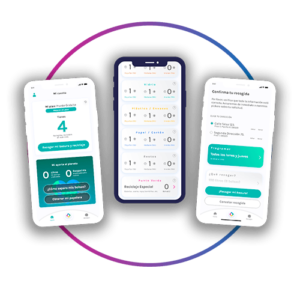 Founded: 2020, Spain, Barcelona
CEO: 
Dino Verona
Elevator Pitch:
RECYDUO have created a  service to request on demand or scheduled recyclables, garbage collection and more.  
Problem They Solve:
The World Bank estimates that by 2025 citizens in Spain will produce a total of 94k tons of garbage per day. In Spain, people are forced to walk their garbage to containers placed in the streets, a difficult process for those with reduced mobility, limited time, and poor city planning. In time, this causes many people to stop recycling. The door-to-door service for the collection of recyclables and garbage however, has been estimated to increase the recycling rate in each locality by over 60%. 
Impact:
We are the first company in Europe that helps our clients get rid of their recycling and garbage from the door of their houses, shops or offices, to the corresponding containers, either immediately or scheduled and with no one present. We offer a subscription service that allows customers to choose between 4 collections or more per month in multiple directions, all through a simple and friendly free mobile App.
Stage:
Seed
Interested in RECYDUO?
To learn more about their technology or get in touch, see here.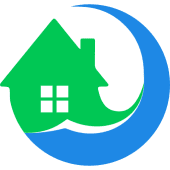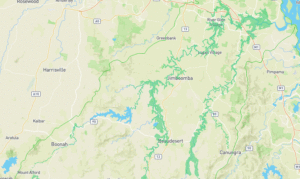 Location: 2018, Queensland, Australia
Co-Founders:
Juliette Murphy, Ryan Prosser
Elevator Pitch:
FloodMapp has created real-time, asset-specific flood forecasting and mapping products that help improve all phases of the emergency management process.
Problem They Solve:
According to FloodMapp, flooding is predicted to displace 50 million people by 2100. Their vision is to create technology that provides greater warning time in order to potentially save lives, reduce damage and mitigate financial losses.
Impact:
Floodmapp provides asset and community impact information before, during, and after a flood event. This includes impact-based flood forecasting, route and logistics planning, greater situational awareness and immediate impact estimation. Compared to traditional models, FloodMapp provide 50x greater cost savings, 10,000x faster run-time and 200x finer granularity of community and asset-level impact information.
Interested in FloodMapp?
To learn more about their technology or get in touch see here