In this monthly series, we will be doing a weekly feature of incredible climate tech startups, companies, or projects that are leading the fight against the climate crisis. 
These startups work in a number of fast-growing industry categories which include but are not limited to; EDUTECH, FINTECH, GREENTECH (including Energy and Transportation), FOOD & AG TECH, and CONSTRUTECH.
This list will give you an opportunity to better understand the problem(s) they solve, the impact they are looking to have in the climate fight, and how you can further their work.
This initiative from Startup Basecamp aims to support founders by giving them access to networking and exposure opportunities that help them to scale and finance their climate tech solutions.
Do not hesitate to join our collective movement by requesting your membership.
With Care,
Guillaume and the SBC TEAM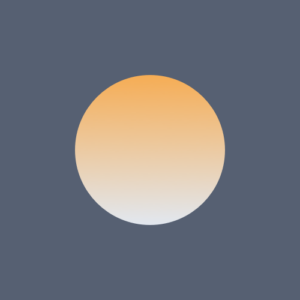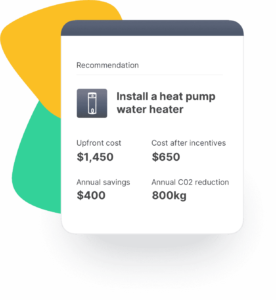 Founded: Boulder, Colorado, USA
CEO & Founder: 
Michael Thomas
Elevator Pitch:
Carbon Switch create guides and reviews that help people live more sustainably, similar to Wirecutter or Consumer Reports for climate.
Problem They Solve:
Every month millions of people search for things like "best hot water heater" or "best furnace." If these people land on a website that recommends a natural gas appliance, they will very likely install something that locks in hundreds of tons of carbon over the next few decades. That's not good.
Impact:
Carbon Switch creates guides and reviews that rank for these search terms and shows people more energy efficient and less carbon-intensive options.
By preventing one fossil-fuel furnace from being installed, we can avoid anywhere from 50-200 tons of carbon over the lifecycle of that product. 
Stage:
Seed
Interested in Carbon Switch?
If you are interested in learning more about Carbon Switch, see here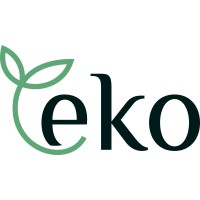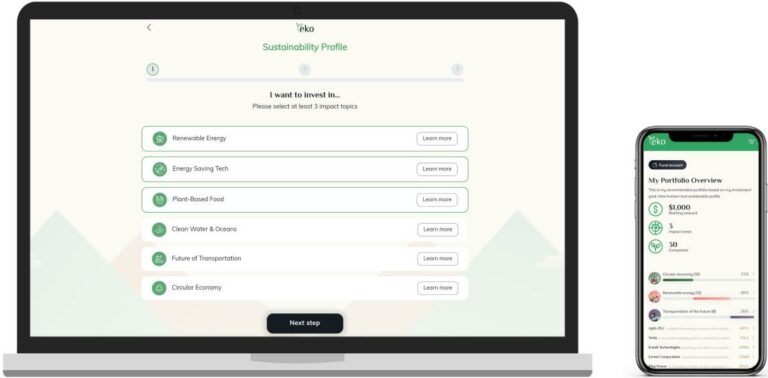 Founded: 2020, United States, New York
Founder:
Mart Vos
Elevator Pitch:
Eko makes impact investing transparent, simple, fun and accessible for all.
Problem They Solve:
Everything we do with our money creates an impact. The food we buy, the clothes we shop and how we invest our money. Investing is a powerful tool for shaping the world, however, impact investing can often unfortunately, be too complicated, not transparent and no fun.
Impact:
Acting as a hybrid between a robo-advisor and a broker, Eko lets users make a personalized sustainable portfolio in line with their values – such as renewable energy, clean water and female leadership. All of Eko portfolio companies get at least 70% of their revenue from sustainable means. This means that we only invest in the top 1% most sustainable companies.
Stage: 
Seed
Interested in Eko?
To learn more about their product, see here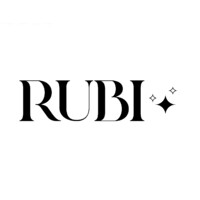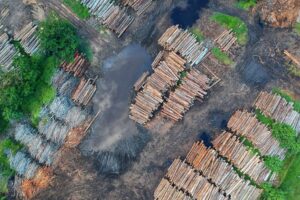 Co-Founders:
Neeka Mashouf, Leila Mashouf
Elevator Pitch:
Rubi Laboratories are making fabrics that are net carbon-negative, water- land- and chemical-neutral, 100% traceable, and naturally biodegradable.
Problem They Solve:
The fashion industry has been estimated to account for 8-10% of global carbon emissions, and nearly 20% of wastewater (BBC). This industry is in desperate need of reform if we want to mitigate the impacts from dead-end materials and start safeguarding the future of the planet.
Impact:
Rubi's patent-pending technology is inspired by the biological machinery that plants use to turn CO2 into natural fibers. This process makes the same textiles apparel brands already use today but at an industrial scale outside the cell that is cost-competitive with todays material production.​
Their process skips the water, land, and chemically intensive steps used currently to grow and process plant fibers and instead directly synthesizes the same fibers to create their own carbon-negative viscose that is 100% traceable, and naturally biodegradable.
Stage:
Seed
Interested in Rubi?
To view their technology, see here.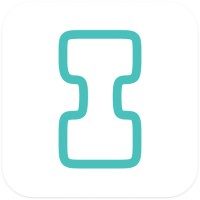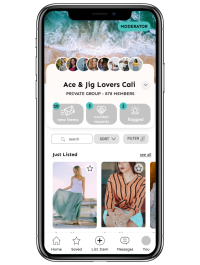 Founded: 2021, Amsterdam, Netherlands & Washington DC
Founders: 
Carley Lake, Tanya Dastyar
Elevator Pitch:
Isthmus App makes it easy and fun to discover, connect, and share items with like-minded groups.
Problem They Solve:
 The world consumes 100 billion garments per year, which averages to 80 garments per person per year. Furthermore, Americans alone generate 14 million tons of clothing waste a year, doubling in the past 20 years as we make room for more stuff.
Impact:
We are tackling the problem of overconsumption and waste by easily allowing people to connect and trade so they never have to buy new things again. The Isthmus App allows groups to connect and share items in spaces with no ads, no unrelated posts, and no overwhelming feeds. The app provides no-fuss searches, filters, and browse experiences and can easily be managed in terms of member amounts, items added, group rules, additional moderators, and provides an overview of all items swapped, and more.
Stage:
Seed
Interested in Isthmus App?
To learn more about their technology or get in touch, see here.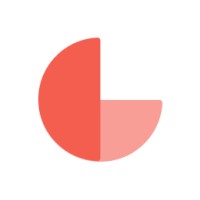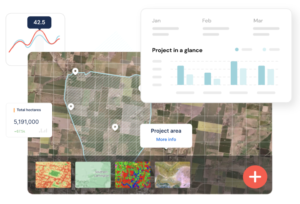 Location: 2021, Sydney, Australia
Co-Founders:
Alex Logan, Rory Oxenham
Elevator Pitch:
By simplifying the management of nature-based solution (NBS) portfolios, Cecil Earth accelerate the scale of effective global carbon and natural capital markets that incentivize decarbonization and ecosystem conservation.
Problem They Solve:
The process for finding, registering, and managing NBS projects is clunky and inefficient. The science and natural systems that underpin the outcomes are complex, so managing these projects is also complex. Add to that several evolving methodologies on how to quantify and verify outcomes, strict compliance and reporting requirements, and a comprehensive web of stakeholders involved in every project and it's easy to see why scaling up the supply of NBS is difficult! The end result is that while demand for NBS projects is rapidly growing, supply isn't materializing at pace to serve it.
Impact:
The objective of NBS projects is to generate environmental outcomes, such as sequestered carbon or improvements in water quality, that can be sold to interested buyers as credits.
Cecil's mission is to scale these natural capital markets through a platform that connects project developers, auditors, landowners, and investors to supply quality carbon & natural capital assets. The platform provides customized workflows, document management, and reports, live site maps, and synchronizes multiple public and proprietary data sources to generate risk and performance insights.
Interested in Cecil Earth?
To learn more about their software or get in touch see here