In this monthly series, we will be doing a weekly feature of incredible climate tech startups, companies, or projects that are leading the fight against the climate crisis. 
These startups work in a number of fast-growing industry categories which include but are not limited to; EDUTECH, FINTECH, GREENTECH (including Energy and Transportation), FOOD & AG TECH, and CONSTRUTECH.
This list will give you an opportunity to better understand the problem(s) they solve, the impact they are looking to have in the climate fight, and how you can further their work.
This initiative from Startup Basecamp aims to support founders by giving them access to networking and exposure opportunities that help them to scale and finance their climate tech solutions.
Do not hesitate to join our collective movement by requesting your membership.
With Care,
Guillaume and the SBC TEAM 
Week 1:
Energy & Grid Startups: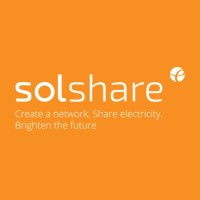 Founded: 2015, Bangladesh, India
CFO & MD: 
Daniel Ciganovic, Sebastian Groh
Elevator Pitch:
SOLshare has developed peer-to-peer microgrids that enable people to trade the excess solar energy generated by solar home systems.
Problem They Solve:
SOLshare was born out of the need to address key issues in solar home system programs in areas such as Bangladesh. The team discovered that there is larges excess energy (up to 30%) and at the same time a growing power demand that cannot be met due to restraints in respective system designs. Their aim is to address the need for flexible and profitable energy usage.
Impact:
SOLshare's peer-to-peer microgrids allow people to sell electricity to those who don't have solar home systems, allowing many more homes access to affordable electricity. SOLshare have also developed e-mobility solutions that provides battery financing, remote battery monitoring, and leasing, allowing electric three-wheeler drivers to enjoy extended battery lives, cost savings, and higher mileage.
Their solutions can reduce rural community emissions by 30% and boost household incomes by 25%.
Amount Raised:
$2.8M
Interested in SOLShare?
If you are interested in learning more about SOLshare, see here
 

Energy Systems Startups: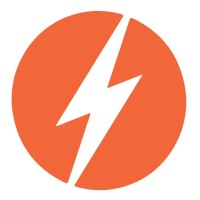 Founders:
Hemant Shinde, Anand Teke
Elevator Pitch:
Powerbot helps industries and commercial buildings reduce energy expenses.
Problem They Solve:
Powerbot has identified that electricity bills in India can be complex and time consuming to sift through and understand. Many consumers also aren't aware that many heads of charges can be reduced or avoided. Moreover, they have found that traditional EMS solutions require lots of time on data analysis.
Impact:
Powerbot's system collects data in order to understand electricity consumption patterns in medium to large factories and buildings. They provide insights like equipment consuming the most, unwarranted consumption during non-working hours and more. This allows them to provide clear, actionable insight that lead to real savings and fast returns on investment.
Amount Raised: 
₹2.5M
Interested in Powerbot?
To learn more about their product, see here
Constructech Startups: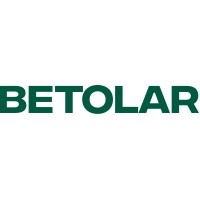 CEO:
Matti Löppönen
Elevator Pitch:
Betolar is a materials technology company that are turning industrial side streams into valuable products such as carbon-neutral construction materials.
Problem They Solve:
According to Betolar, the cement industry alone creates up to 7% of global greenhouse gas emissions, and replacing concrete with geopolymer concrete has the potential to cut CO2 emissions by up to 80%. 
Impact:
Betolars initial solution, Geoprime®
is a low carbon construction material and a sustainable alternative to cement. The solution's durability and strength are comparable to cement-based products however have up to 80% smaller carbon footprint.
Amount Raised:
€14M
Interested in Betolar?
To view their technology, see here.
Agtech Startups: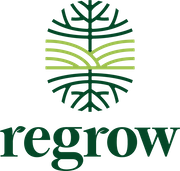 Founded: 2016, Durham, New Hampshire, USA
CEO: 
Anastasia Volkova 
Elevator Pitch:
Regrow ag have developed products and platforms that combine agronomy & scenario planning with monitoring, reporting, and verification to better sustainable food production.
Problem They Solve:
Currently, agriculture is one of the world's largest contributors to climate change. By transitioning to sustainable, regenerative farming practices, greenhouse gases can be pulled out of the atmosphere and stored in the soil, fostering a transition to a cooler planet.
Impact:
Regrow ag's software helps partners and customers measure their impact on the environment and identify the places where change will be most impactful. Then, they help model the changes that will be most sustainable, environmentally and financially. Finally, they track partners' progress against sustainability goals.
Their product suites include a Crop Insights tool for farmers and agronomists, a Measurement, Reporting and Verification (MRV) system for emerging ecosystem markets (like carbon markets), and a Sustainability Insights tool for corporations working to meet sustainability goals.
To date, they've helped sequester nearly 78K metric tones of carbon from the atmosphere and monitor nearly 200 million acres of land annually across 15 countries.
Stage:
Series A
Interested in Regrow?
To learn more about their technology or get in touch, see here.
Constructech Startups: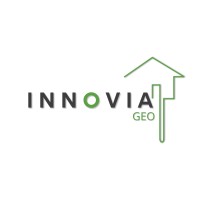 Location: 2018, Toronto, Canada
Founders:
Andrew Lee, Jim Ilkay
Elevator Pitch:
Innovia GEO are developing technologies that reduce the cost of installing an efficient and renewable geothermal heating and cooling system.
Problem They Solve:
According to Innovia, In North America, nearly 80% of the energy used in our buildings and homes is for heating and cooling. Most of this energy is provided by the direct combustion of fossil fuels for heat and the use of power hungry air conditioners that are at their least efficient on the hottest days when we need them the most. Efficient renewable energy solutions are needed if we are ever going to decarbonize the building sector.
Impact:
According to the US EPA, geothermal heating and cooling systems are the most environmentally friendly way to heat and cool a building. However, the adoption of geothermal systems has been low because of the most common method of installation involves drilling and installing plastic pipes hundreds of feet deep, a process that is expensive, time consuming, and messy. GEOPiles, their first technology ready for market, tackles this problem by integrating geothermal functionality directly into steel foundation piles so you can get an efficient and renewable geothermal system directly from the foundation of a building.
Stage:
Pre-Seed
Interested in Innovia?
To learn more about their technology or get in touch see here