In this monthly series, we will be doing a weekly feature of incredible climate tech startups, companies, or projects that are leading the fight against the climate crisis. 
These startups work in a number of fast-growing industry categories which include but are not limited to; EDUTECH, FINTECH, GREENTECH (including Energy and Transportation), FOOD & AG TECH, and CONSTRUTECH.
This list will give you an opportunity to better understand the problem(s) they solve, the impact they are looking to have in the climate fight, and how you can further their work.
This initiative from Startup Basecamp aims to support founders by giving them access to networking and exposure opportunities that help them to scale and finance their climate tech solutions.
Do not hesitate to join our collective movement by requesting your membership.
With Care,
Guillaume and the SBC TEAM 
Week 2:
Fintech Startups: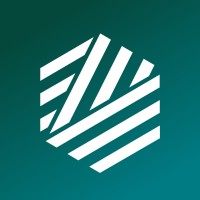 Founded: 2021, London, UK
Founders: 
Maria Eugenia Filmanovic, Valerio Magliulo, 
Elevator Pitch:
Abatable offers a carbon offsetting procurement platform that connects companies with carbon project developers of high-quality carbon removal. They facilitate procurement decisions by offering third-party quality assessments of projects and by standardizing multi-year purchase agreements.
Problem They Solve:
1. Quality: Carbon offset markets are dominated by cheap, low-quality carbon offsets which present a reputational liability for buyers
2. Scarcity: By 2024 demand for offset is forecast to overtake supply resulting in rapidly rising prices even for lower quality offsets
3. Complexity: Sourcing high-quality offsets requires significant in-house resources and skills which aren't widely available to corporates.
Impact:
Abatable's solution helps companies achieve their net zero goals and contribute to slowing climate change down. Their mission is to help scale carbon removal solutions by facilitating more funds and investments going towards high quality and credible projects.
Their solutions can reduce rural community emissions by 30% and boost household incomes by 25%.
Amount Raised:
Seed, $3.1M
Interested in Abatable?
If you are interested in learning more about Abatable, see here
 

Mobility Startups: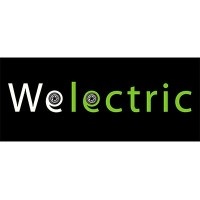 Founders:
Vikas Jain, Tamilselvan Subramanian
Elevator Pitch:
Welectric is a data driven digital platform for lifecycle management of all brands of electric two wheelers.
Problem They Solve:
India is the largest under-penetrated two-wheeler market in the world. At least 200 million or 20 Core two-wheelers will be sold in India in the next 10 years.
Electric two-wheeler technology has the potential to not just replace 100% of new sales to electric but also expand the market. Due to lower cost of ownership, more Indians will be able to afford personal mobility. This means better access to education and employment to millions and therefore better quality of life to millions of families.
Impact:
Welectric is sharply focused on removing the impediments and accelerating the adoption of electric two-wheelers in India. Starting with leasing solutions, Welectric is building a digital multi brand one stop shop offering all electric two wheelers related products and services.
Stage: 
Pre-seed
Interested in Welectric?
To learn more about their product, see here
Fintech Startups: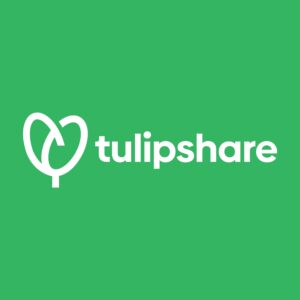 Founder:
Antoine Argouges
Elevator Pitch:
Tulipshare empowers retail investors to invest their money to promote ethical change in public companies through shareholder activism.
Problem They Solve:
 Tulipshare believe that activist investing is a great tool to effect corporate change and that it can be a viable solution to counter corporate greed and irresponsibility. The problem is that very few retail investors are knowledgeable about their rights as shareholders and even fewer exercise their voting rights at annual meetings. We're solving this problem by channeling the rage we've seen over the last two years and creating a platform that provides an outlet for our user base to have their voices heard as shareholders. With Tulipshare, we're striving to become the largest community of like-minded impact investors globally.
Impact:
 Tulipshare's platform is specifically designed for activist investment, making it easier for individuals to invest, collectivise and put pressure on corporations. Our users provide the desire for change by investing behind one of our campaigns, and we provide the Trojan horse that seeks to sneak past corporate blockades and drive ESG initiatives.
Joining the platform is simple and users can invest as little as £1 by selecting a campaign they are interested in. Tulipshare then unifies their shareholder rights with other like minded investors to drive social and environmental change by engaging with the companies behind our campaigns.
Stage:
Seed
Interested in Tulipshare?
To view their technology, see here.
Waste Management Startups: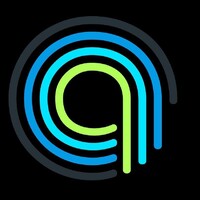 Founded: 2016, United States, Escondido
CEO: 
Orianna Bretschger
Elevator Pitch:
Aquacycl provides energy-neutral wastewater treatment for high strength and challenging to treat organic waste streams.
Problem They Solve:
Today, 80% of wastewater is discharged to the environment with minimal or no treatment. Water and wastewater systems are energy intensive, accounting for approximately 3–4 percent of energy use in the United States, resulting in the emissions of more than 45 million tons of GHGs annually.
The impact and importance of wastewater management cannot be overstated in climate resilience. Access to clean water will become the biggest challenge that we face. We envision distributed off-sewer and off-energy grid solutions for wastewater treatment throughout the world. 
Impact:
Microbial fuel cells have long been explored as a waste-to-energy approach that provide energy-neutral wastewater treatment. Aquacycl is the first company to solve the technical challenges that have previously limited the commercial use of microbial fuel cell technology and identify the optimal product-market fit that provides immediate value to end-users and generates zero methane.

Aquacycl's BioElectrochemical Treatment Technology (BETT®) uses natural bacteria for the purpose of accelerating wastewater treatment rates, eliminating primary sludge, minimizing secondary sludge, producing electricity and making new molecular water. 
We treat complex wastewater streams with minimal energy consumption and chemicals, eliminate trucking (and the associated impact on GHGs) and reduce infrastructure needed for utilities.
Stage:
Series A
Interested in Aquacycl?
To learn more about their technology or get in touch, see here.
Energy Startups: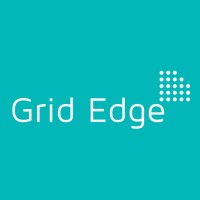 Location: 2017, Birmingham, UK
Founders:
Thomas Anderson, Dan Wright,  Jim Scott
Elevator Pitch:
Grid Edge uses AI technology & data-driven insights to help building owners & operators reduce energy demand with efficiency savings and improved operations and control.
Problem They Solve:
According to the IEA, buildings and buildings construction sectors combined are responsible for nearly 40% of total direct and indirect CO2 emissions. Furthermore, direct and indirect emissions from electricity and commercial heat used in buildings rose to 10 GtCO2 in 2019, the highest level ever recorded.
Impact:
Grid Edge's technology transforms your existing building into a smart digital twin. This can be done for both old or new buildings and works in harmony with your existing BMS and data systems. Their system connects and contextualizes building, energy, occupant and environmental data and provides dynamic, data-driven evidence to identify energy and carbon interventions. This helps customers achieve carbon and energy performance and optimally manage their flexible energy profile against peak prices and reduce exposure to the volatility of the grid.
Amount Raised:
$2.9M
Interested in Grid Edge?
To learn more about their technology or get in touch see here