In this monthly series, we will be doing a weekly feature of incredible climate tech startups, companies, or projects that are leading the fight against the climate crisis. 
These startups work in a number of fast-growing industry categories which include but are not limited to; EDUTECH, FINTECH, GREENTECH (including Energy and Transportation), FOOD & AG TECH, and CONSTRUTECH.
This list will give you an opportunity to better understand the problem(s) they solve, the impact they are looking to have in the climate fight, and how you can further their work.
This initiative from Startup Basecamp aims to support founders by giving them access to networking and exposure opportunities that help them to scale and finance their climate tech solutions.
Do not hesitate to join our collective movement by requesting your membership.
With Care,
Guillaume and the SBC TEAM 
Week 3:
Waste Management Startups: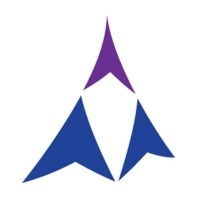 Founded: 2012, Boston, Philadelphia USA
President & CEO: 
Joe Henderson, Daniel J Cho
Elevator Pitch:
Onvector has developed non-chemical water treatment technologies which destroy hazardous components in water and wastewater using innovative plasma 'lightning'.
Problem They Solve:
As climate change increases the frequency and intensity of droughts and water shortages, reusing and recycling non-traditional source waters, such as wastewater, for agriculture irrigation is an important priority.
Impact:
Onvector utilizes plasma, an advanced oxidation and disinfection process, to locally treat wastewater. This process is more robust than ozone or UV and avoids costly and environmentally disastrous incineration of water. Their Plasma Vortex technology is a plasma hydrocyclone that harnesses the power of arc lightning in a controlled cyclone to destroy contaminants including organic compounds, ammonia, and PFAS.
Stage:
Seed
Interested in Onvector?
If you are interested in learning more about Onvector, see here
 

Reporting & Software Startups: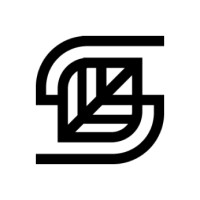 Elevator Pitch:
Sustain.Life are on a mission to democratize sustainability with an accessible SaaS solution that empowers every organization to build a more sustainable future for the planet and their business.
Problem They Solve:
Despite research that indicates near unanimous agreement from executives on the importance of sustainability, few companies have built strategies that have led to defined success against sustainability goals. This is largely because sustainability is hard to operationalize. To be effective, companies must navigate evolving regulations, bring together and analyze disparate data sets, drive strategic change, and engage internal and external stakeholders. 
Impact:
Sustain.Life helps make sustainability universally accessible, providing companies with an affordable, easy-to-use SaaS platform that empowers organizations—regardless of budget, expertise, or industry—to adopt more sustainable business practices, account for their carbon usage, and reduce their environmental impact.
The solution is:
– Simple to use with actionable guidance paired with easy-to-use tools
– Affordable with free carbon accounting and cost-effective sustainably management platform
– Scalable solution with plans that appeal to different buyer segments and product offering designed to help users become more sophisticated over time 
Stage: 
Pre-seed
Interested in Sustain.Life?
To learn more about their product, see here
Materials Startups: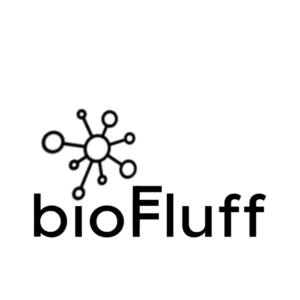 Founder:
Martin Stübler 
Elevator Pitch:
Biofluff is producing 100% plant-based fur to replace animal- and plastic fur.
Problem They Solve:
BioFluff identified that there are only two leading options for fur products: animal fur and synthetic fur. synthetic fur (usually acrylic or modacrylic) is made using non-biodegradable and finite petrochemical (fossil fuel) — offering unsustainable options to non-animal fur products.
Impact:
BioFluff's enzymatic fiber pre-treatment process in combination with modified standard industry equipment for faux-fur production will lead to a scalable production process for plant-based fur. They don't require any R&D intense steps such as tissue culture or fermentation which are difficult to scale. They are combining two industries (enzymatic fiber treatment and faux fur knitting technology), to solve the pressing (industry-wide) need for sustainable and cruelty-free fur.
Stage:
Pre-Seed
Interested in BioFluff?
To view their technology, see here.
Waste Management Startups: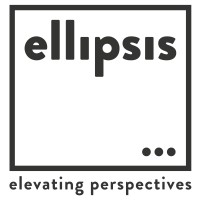 Founded: 2019, London


Founder & CEO: 
Ellie Mackay
Elevator Pitch:
Ellipsis Earth uses machine learning and aerial imagery to remotely identify, map and track plastic waste.
Problem They Solve:
Without reliable data, Ellipsis has identified that good climate efforts are being wasted through wrongly applied solutions that are poorly targeted, inefficient and ineffective.
Better waste data and insight could allow urban areas and changemakers to identify where solutions are needed the most and how big an impact is being made. 
Impact:
Ellipsis gathers global footage that is ingested into a platform and blended together for enhanced geospatial mapping. Their software can classify exact plastics with a 93% accuracy and 95% certainty and is able to provide a global heatmap of plastic waste that can be filtered and overlaid against existing data sets and compared over time. Ellipsis work to continually update this resource with new imagery from an ever-growing worldwide data library and create thought-provoking content for environmental education from the data.
Stage:
Seed
Interested in Ellipsis?
To learn more about their technology or get in touch, see here.
Energy Startups: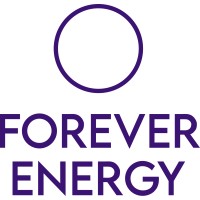 Location: 2021, Washington, US
CEO:
Craig D. Jones
Elevator Pitch:
Forever Energy has developed an integrated vanadium-based solar + storage system for home and commercial use.
Problem They Solve:
According to Forever Energy, "Between now and 2027, American electricity utilities will retire 43,000 MW of generation capacity. Yet only 18,000 MW of capacity are planned to replace those retired plants. "
This is a major cause for concern as it leaves power generation and transmission vulnerable to extreme conditions and unable to keep up with growing demands. 
Impact:
Forever Energy creates vanadium flow batteries using a mixed acid electrolyte chemistry that allows them to be built with double the energy density of previous acid flow batteries.
The battery has a lifetime of at least 30 years with no degradation, making it a less expensive, cleaner and safer solution for home and commercial markets.
Interested in Forever Energy?
To learn more about their technology or get in touch see here