June week 1, 2022: In this monthly series, we are doing a weekly feature of incredible climate tech startups, companies, or projects that are leading the fight against the climate crisis. 
These startups work in a number of fast-growing industry categories which include but are not limited to; EDUTECH, FINTECH, GREENTECH (including Energy and Transportation), FOOD & AG TECH, and CONSTRUTECH.
This list will give you an opportunity to better understand the problem(s) they solve, the impact they are looking to have in the climate fight, and how you can further their work.
This initiative from Startup Basecamp aims to support founders by giving them access to networking and exposure opportunities that help them to scale and finance their climate tech solutions.
Do not hesitate to join our collective movement by requesting your membership.
With care,
Guillaume and the SBC TEAM,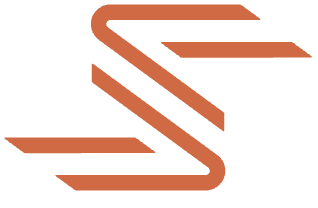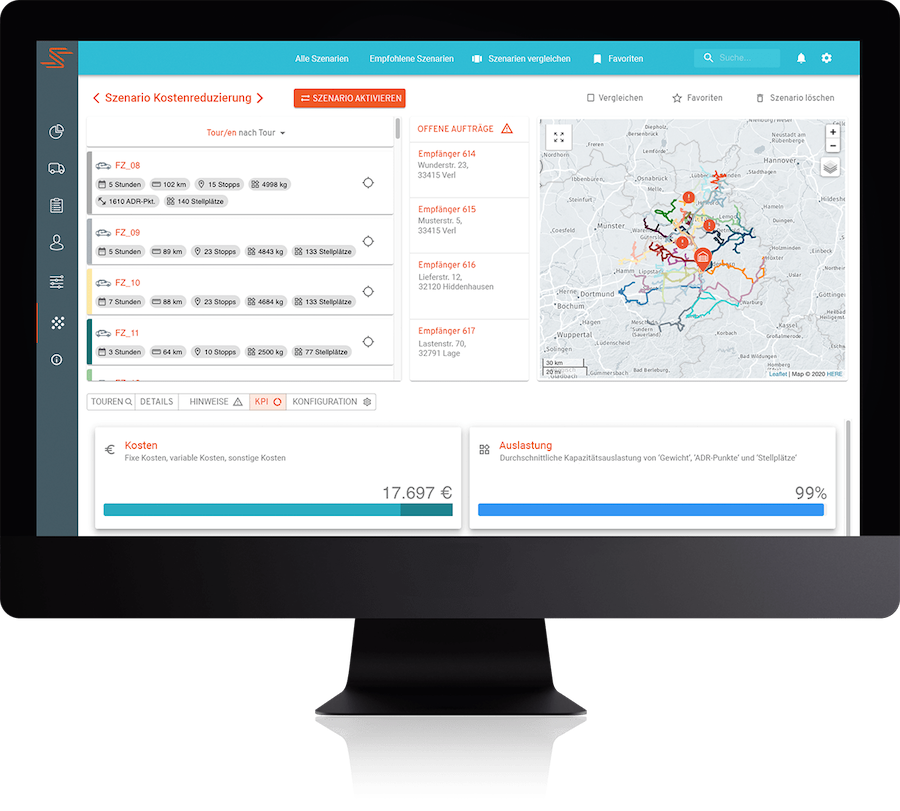 Founded:
2015 – Munich, Germany
Co-Founders:
Monja Mühling, Mathias Baur, Florian Shimandl
Elevator Pitch:
Smartlane Transport Intelligence is a cloud-based software for transport optimization for general cargo logistics.
Problem They Solve:
With the KI-Award winner , you can reduce your scheduling effort by up to 90% and your transport costs by up to 20%, while at the same time complying with all customer requirements. Smartlane Transport Intelligence is a cloud-based software for freight forwarders and logistics companies with general cargo transport in local transport. You can use it to fully automate your transport planning for the first time.
Impact:
For the first time, the self-learning cloud-based technology reduces dispatching efforts by up to 90% as well as resource requirements, operational costs and CO2 emissions by up to 21%. Customers include numerous medium-sized general cargo forwarders, including several network partners of the Cargoline association.
Stage: 
Series A
Interested in Smartlane?
To learn more about Smartlane, see here.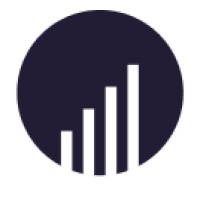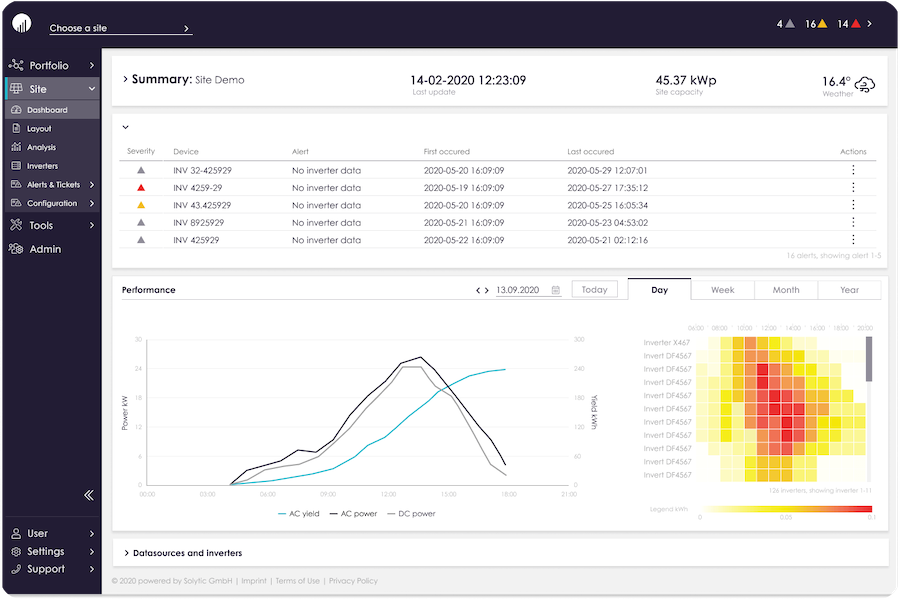 Founded:
2017 – Berlin, Germany
Co-Founders:
Johannes Burgard, Konrad Perenyi, Johannes Dahl, Steffen Mangold
Elevator Pitch:
Solytic is a post-installation solar platform that helps stakeholders to drive profits, cut costs and extend lifecycles.
Problem They Solve:
Our software helps stakeholders to make smart, data-driven decisions in real time. Today, monitoring, analytics and managing assets is done manually by humans. Solytic uses AI to automate processes to optimize production and cut costs throughout the entire life cycle of assets. Automating solar PV is key for a faster and more profitable energy transition.
Impact:
Solytic believes in a green sustainable future, where solar PV is the Nr.1 source for energy production. Suitable buildings and fields will be used to cover the world's increasing energy demand, leading to a massive rollout of solar PV all around the world.
At Solytic, we strive to become the world's largest platform for decentralized solar PV, connecting millions of assets to companies offering services and products.
Stage:
Seed
Interested in Solytic?
If you are interested in learning more about Solytic, see here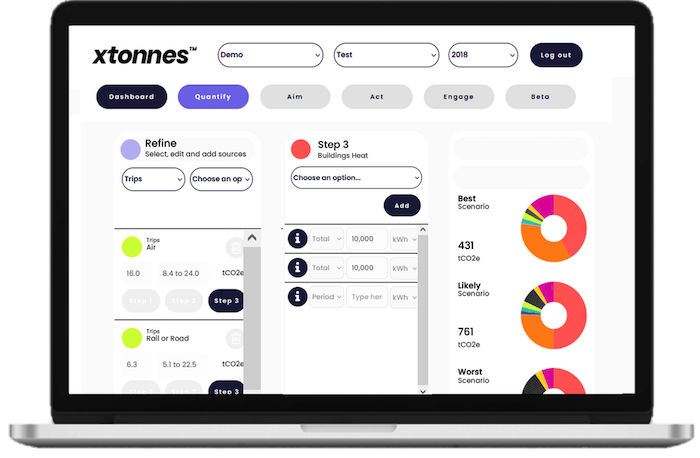 Elevator Pitch:
The next-gen carbon management software built with designers and manufacturers to reduce, report and remove emissions while saving time, money and the planet.
Problem They Solve:
xtonnes' alternative approach to carbon footprints is simpler, smarter and safer because it generates results and insight faster with powerful SOTA data science. It also works without sensitive data, financial transactions, energy meters and is built on decades of design, manufacturing and logistics experience. The software aligns with the standards that matter now and in the future and empowers businesses to take meaningful, confident actions at speed. 
Impact:
xtonnes exists to reduce the impacts of global warming and improve business performance, by enabling businesses to take action on Greenhouse Gas emissions.
Stage:
Pre-Seed
Interested in xtonnes?
To learn more about their business, click here.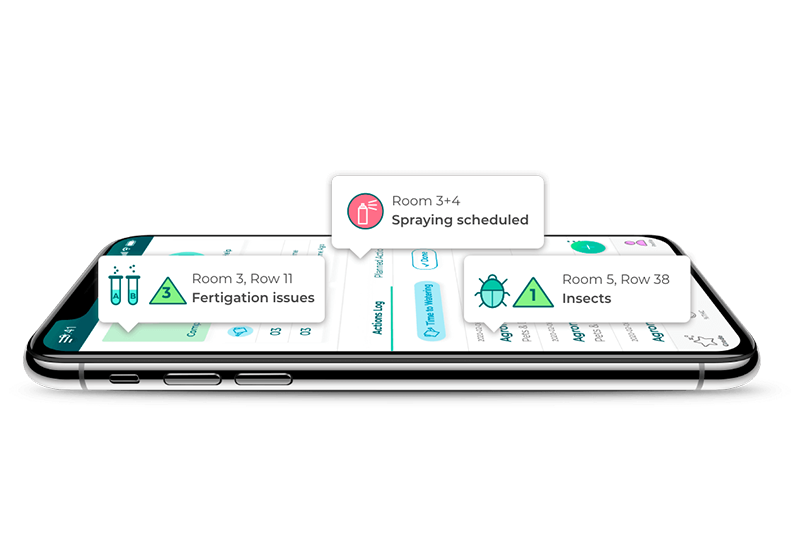 Founded: 2016 – Tel Aviv, Israel
Co-Founders:
Asaf Levy, Assaf Gavish
Elevator Pitch:
AI and deep learning hold enormous promise for the future of farming – but growers want to see results today. That's why MyCrops' smart crop monitoring tools focus on delivering insights from day 1.


Problem They Solve:
Our deep learning algorithms for predictive analytics are based on unique data sets generated from hundreds of thousands of mobile app users. That's rich context for real insights. You'll get clear dashboard views to equip your entire team with numbers they can actually use to perform their jobs better.
Impact:
When it comes to solving the environmental challenges we face today, most people fall in one of two camps. Either technology will help us safely meet the needs of a growing world population, or the burdens of uncharted consumption will eventually exhaust our planet.

As farmers, we see no alternative to respecting and preserving the earth's resources. But as computer vision experts, our mission is to advance the tech-driven version of the future by empowering growers to meet their goals sustainably.
Stage:
Pre-Seed
Interested in MyCrops?
To learn more about their technology or get in touch, see here.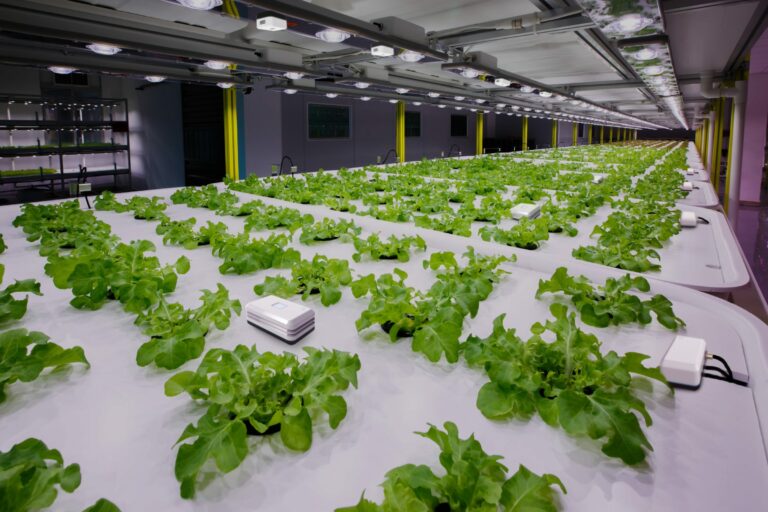 Location:
2018 – Stockholm, Sweden
Founder:
Jayanth Venkatachala, Hamza Qadoumi
Elevator Pitch:
Ecobloom develops machine learning and computer vision technologies that monitors and analyzes plant development, health and stress.
Problem They Solve:
Ecobloom's advanced sensors constantly measure the quality of the air, water and overall plant health. Data is sent to a central point, which uploads it to the cloud. Ecobloom then allows farmers to interpret the air, water and plant data to give farmers exact advice on how to improve their farm's performance. All the results are visualized on the Ecobloom platform and accessible through the app or web browser.
Impact:
Ecobloom is an AgriTech company with a mission to empower a smart and sustainable future for our food; whether that is in homes, public spaces or in farms. We create solutions where humans and technology work hand in hand, in order to meet the demands of the global population. Ecobloom is consistently developing innovative technologies to increase efficiencies in the growing process.
Stage:
Pre-seed
Want to learn more about Ecobloom?
To learn more about their technology or get in touch see here.
Do you know of other startups we should include? Submit to our list!
How do these climate tech startups fit in with all the others we have looked at?
Check out our running list of the 250+ climate tech startups to watch we have featured.