In this monthly series, we will be doing a weekly feature of incredible ClimateTech Startups, companies, or projects that are leading the fight against the Climate Crisis. 
We will be presenting 1 company from each of the 5 predefined main industry categories such as; EDUTECH, FINTECH, GREENTECH (including Energy and Transportation), FOOD & AG TECH, and CONSTRUTECH.
It will give you an opportunity to better understand the problem(s) they solve, the impact they are looking to have in the climate fight, and how you can potentially help them.
This initiative from Startup Basecamp aims to support founders by giving them access to networking and exposure opportunities that help them to scale and finance their Climate Tech solutions together with you.
Do not hesitate to join our collective movement by requesting your membership.
With Care,
Guillaume and the SBC TEAM 
Week #1:
FINTECH STARTUPS:
 Founded: 2019, US, CA
CEO: 
JP Mc Neil
Elevator Pitch:
Ando is a mobile banking app that pledges 100% of its investments go towards fighting the Climate Crisis.
Problem They Solve:
The 2020 Banking on Climate Change report found that the world's biggest banks have put $2.7 trillion into fossil fuel industries since the 2015 Paris Agreement. This is a great concern for consumers as the lack of transparency means many are unaware that their finances are working against Climate Action they are taking.
Impact:
Ando's banking app ensures total transparency with its users and makes sure that they can see what their money is funding. Ando investments comprise of sustainable transportation, regenerative agriculture, clean energy and other climate-positive areas. The app can also use your balance and the average balance of your invited friends to calculate the effective reduction in pounds of CO2² (which are converted into tree equivalents). This makes the app visual, motivating, and easy to understand.
Bank with Ando
Interested in banking with Ando? Sign up and find out more here.
HYGIENE/ WASTE STARTUPS:


Founded: 2019, US, NY
Founders:
Clement HOCHART & Morgane Soret
Elevator Pitch:
NOICE is an environmentally friendly toothpaste that is made from natural, organic ingredients and comes in a glass, refillable bottle
Problem They Solve:
According to some of the biggest toothpaste producers, roughly 20 billion toothpaste tubes are produced every year. Most often the tubes are made of single-use plastic which is thrown away after use, contributing to the rapidly-increasing size of landfills and global pollution.
Impact:
NOICE's aim is to ensure sustainability is at the core of its design. The Gels ingredients are at 99.3% from natural origin and non-GMO. The gel bottles have been made of glass as opposed to fossil fuels, and operate on a subscription model for increased ease and efficiency. Their dental gel refill bottles are reusable & recyclable, and the delivery packaging is fully recycled & recyclable. The only aspect of the bottle which is plastic (the pump) can be easily transferred between refills and has been made white for easy recycling at the end of use.
Purchase Noice:
To purchase a one-time NOICE bottle or a monthly subscription, see their site here.
TEXTILE STARTUPS: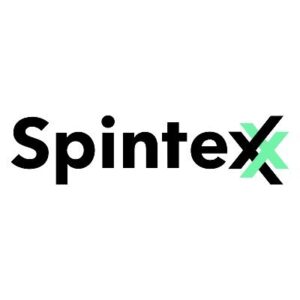 Founder: Alexander Greenhalgh, Martin Frydrych, Fritz Vollrath
Elevator Pitch:
Spintex is a textiles company creating sustainable silk which is 1000x more energy-efficient than synthetic plastic fibers.
Problem They Solve:
Silk is a water and energy-intensive textile to produce. This is largely because Silk farms need to be kept at a certain humidity and temperature, resulting in heavy usage of cooling systems.
Impact:
Spintex mimics spider spinning and uses a natural protein that is combined with water. The process releases water at the end in order for the silk protein microfibres to align to produce a low-energy, high-quality silk that is tough, light, malleable, and thin. This silk can be used in fashion and other areas due to its strength.
Stage:
Seed, £172.5K
Support Spintex:
To learn more about the Spintex technology see here.
FOODTECH STARTUPS:

Founded: 2015, US, Portland, Maine
CEO & Founder: Joe Blunda  David Douglas Stone 
Elevator Pitch:
Forager is a B2B platform that aims to make sourcing and purchasing local food simple.
Problem They Solve:
During the pandemic, it became clear to many the benefits of supporting local, from both an economic and logistic perspective. When you eat local foods you minimize the CO2 emissions involved in transportation, increase the nutritional value, support the economy and eat foods grown in season. For many people though, even if the benefits of eating local are clear, it can be hard to implement if grocers are struggling to find suppliers and proper data and insights.
Impact:
Forager connects with local food producers & buyers to make sure their food is easily available. They do this through: Streamlined buying/selling processes that occur on their platform, robust marketplaces/buyer connections, and data insights. All these tools allow buyers and sellers to manage better connections, expand their networks, pay quickly, monitor trends, sales & data, and more.
Amount Raised:
US$ 4M
Schedule a Demo:
Learn how to grow your local food sales with Forager by organizing a demo. 
WASTE MGMT/ SEAWEED STARTUPS:
Location: 2018,Oban, Scotland
Founder: Karen Scofield Seal &  Dr. Charlie Bavington
Elevator Pitch:
Oceanium have created a range of sustainably sourced sea-weed products that include nutraceuticals, cosmeceuticals, food ingredients, and packaging products.
Problem They Solve:
Seaweed is one of the fastest-growing organisms on the planet and as a result of its fast growth, the plant captures large amounts of CO2 from the atmosphere. Moreover, the plant has proved its resistance over thousands of years to extreme conditions. This plant is heavily underused and can be a critical component in combatting the climate crisis if used correctly.
Impact:
Oceanium focuses on processing sustainably farmed seaweed from farmers they have developed relationships with. The seaweed they use is used in its entirety for the production of their goods, all of which aim to aid the planet. These products include plant-based proteins and fibers, biodegradable packaging, and more.
Interested in Oceanium?
To view the full range of Oceanium products see here.