In this monthly series, we will be doing a weekly feature of incredible ClimateTech Startups, companies, or projects that are leading the fight against the Climate Crisis. 
We will be presenting 1 company from each of the 5 predefined main industry categories such as; EDUTECH, FINTECH, GREENTECH (including Energy and Transportation), FOOD & AG TECH, and CONSTRUTECH.
It will give you an opportunity to better understand the problem(s) they solve, the impact they are looking to have in the climate fight, and how you can potentially help them.
This initiative from Startup Basecamp aims to support founders by giving them access to networking and exposure opportunities that help them to scale and finance their Climate Tech solutions together with you.
Do not hesitate to join our collective movement by requesting your membership.
With Care,
Guillaume and the SBC TEAM 
Week #4:
CARBON STARTUPS: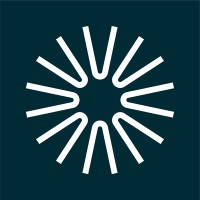 Founded: 2020, San Francisco, US
CEO: 
Shashank Samala
Elevator Pitch:
Heirloom aim to remove 1B tons of CO2 from the air by 2035 by engineering a low-cost approach to direct air capture using mineralization.
Problem They Solve:
In an interview from the MIT Technology review, it was explained that "Preventing the planet from warming by 2 ˚C could require pulling 10 billion tons of carbon dioxide from the atmosphere each year by 2050 and 20 billion annually by 2100, according to a 2018 study. But only a handful of mostly early-stage startups are actively working on this today." Furthermore, Many of these startups working on the issues require sorbents and energy-intensive fans that can make the technology costly and hard to scale.
Impact:
Heriloom aim to make carbon capture more affordable by accelerating the natural process of carbon mineralization. To do this they use low-cost minerals to produce oxides that bind to CO2. These are then exposed to air, without fans, to minimize expenses. After this, the CO2 is injected into geological structures, allowing the natural process to take days as opposed to years.
Funding Stage:
Pre-Seed
Interested in Heirloom?:
To learn more about their product, see here
ENERGY STARTUPS: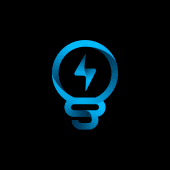 Co-Founders:
Tanmoy Bari & Fredrik Hagblom
Elevator Pitch:
Greenely is an electricity company that allows users to view, compare, get feedback, and take steps to decrease their energy costs and consumption, all with minimum effort and no additional hardware.
Problem They Solve:
In order to reduce our consumption of fossil fuel-powered energy, consumers need to be given the information and tools to reduce their use, and use better forms of energy. Moreover, with a regular variable electricity contract, you pay the average of hourly rates every month. Since the demand for electricity controls the prices, your price may change because of other people's usage.
Impact:
Greenely provide cheaper, cleaner energy by:
-Providing price warnings to avoid energy peaks
-supporting green electricity providers
-Adapting dynamic pricing
& Energy-saving modes for smart homes
Amount Raised:
Seed, US $3.4M
Interested in Greenely:
To find our more about their electricity contract and smart app, see here
AG/FOODTECH STARTUPS: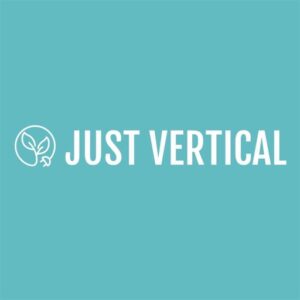 Co-Founders: Kevin Jakiela, Conner Tidd
Elevator Pitch:
Just Vertical has developed a hydroponic system that allows anyone to easily grow herbs and produce from their home.
Problem They Solve:
According to Just Vertical, Indoor plants are proven to improve health through consumption, reduce stress, improve air quality, and overall happiness. Furthermore, by having plants that are growing food in our own homes, we would reduce the environmental damage produced in heavy agricultural practices.
Impact:
The Just Vertical Hydroponic systems are functional and elegant, with sleek designs such as The AEVA being able to grow up to 10 lbs of produce per month. Just Vertical calculates that if you were to focus entirely on dark green vegetables, it would translate to 120 lbs of food per year, more than enough to replace/ supplement the estimated
annual family intake. 
Funding Stage:
Series A
Interested in Just Vertical?
To shop their hydroponic systems and more products, see here
BUILDING STARTUPS: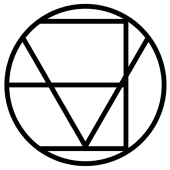 Founded: 2017, Atlanta, US
Co-Founders:
Sandeep Ahuja, Patrick Chopson ,  Daniel Chopson
Elevator Pitch:
Cove.tool is a B2B SaaS company that has developed a Building Design Platform for Intelligent Performance daylight, energy, glare, water, embodied carbon, and cost to help make buildings energy efficient.
Problem They Solve:
Cove.Tool identified that Green buildings are expensive and that many developers are worried about the increasing costs associated with compliance. In order to reach net-zero-energy buildings by 2030, construction teams need to understand which new building energy codes are right for their project and have access to them easily and quickly.
Impact:
The Cove.Tool can cut construction costs by 2% to 3% while meeting these new building codes. It is uses machine learning to select the lowest cost and highest performance material components for new construction and in doing so, allows teams to reduce analysis time by 66% per project by using automated performance modeling. All of this allows teams to make more efficient, clean buildings in a faster amount of time.
Amount Raised: Series A, US $ 6.8M
Interested in Cove.Tool?
To try the Cove Tool software for free, sign up with them here
CIRCULAR ECONOMY STARTUPS:

Location: 2021, San Francisco, US
Co- Founders: Jake Disraeli & Sonia Yang
Elevator Pitch:
Treet is a circular economy startup helping brands control the secondhand market for their items and launch a peer-to-peer resale marketplace.
Problem They Solve:
According to Treet, resale is projected to grow by x5 in the next 5 years. Furthermore, the projected secondhand market is expected to reach $64B in 2024. This industry is one that is also directly addressing the large amounts of greenhouse gas emissions released by the fast-fashion industry worldwide.
Impact:
Treets tool is open to buyers, sellers and merchants and provides benefits such as increases in revenue, promotion of circular & sustainable shopping, peer-to-peer purchasing/selling, young audience generation and untapped data gathering. All of these benefits can be achieved with hands-off management from the brand and full customization.
Amount They Raised: 
Seed, US $2.9M
Interested in Bloom?
To learn more about Treet and request a demo, see here