In this new monthly series, we will be doing a weekly feature of incredible ClimateTech Startups, companies, or projects that are leading the fight against the Climate Crisis. 
We will be presenting 1 company from each of the 5 predefined main industry categories such as; EDUTECH, FINTECH, GREENTECH (including Energy and Transportation), FOOD & AG TECH, and CONSTRUTECH.
It will give you an opportunity to better understand the problem(s) they solve, the impact they are looking to have in the climate fight, and how you can potentially help them.
This initiative from Startup Basecamp aims to support founders by giving them access to networking and exposure opportunities that help them to scale and finance their Climate Tech solutions together with you.
Do not hesitate to join our collective movement by requesting your membership.
With Care,
Guillaume and the SBC TEAM 
Week #2:
SOFTWARE STARTUPS: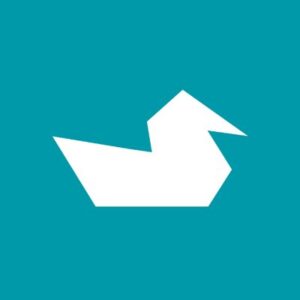 Founded: 2014, Trondheim, Sor-Trondelag, Norway
Founder:
Mads Simonsen, Silje Strøm Solberg
Elevator Pitch:
Ducky is a CO2 reduction platform that allows individuals and organizations to measure their carbon footprint, compare it with others, and integrate the data with company systems.
Problem They Solve:
Individuals can reduce their personal CO2 emissions everyday if they are better informed about where they are coming from, and what the numbers are. This information, when made interesting to consumers could help them unite and make considerable efforts in fighting climate change.
Impact:
Ducky provide a tool that does more than calculate your emissions- it makes it visual and engaging. Ducky have used behavioral science to develop a platform that informs its users and gets them to change habits. The tool can be scaled to schools and organizations, allowing its employees to compete with one another. This creates institutions that have a sustainable edge over competitors.
Amount Raised:
Seed, £330K
See Ducky's work:
Want to measure your or your organizations footprint? Register with Ducky here
FOODTECH/ AGTECH STARTUPS: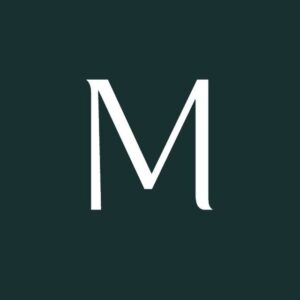 Founded: 2019, US, California
Founder:
Riley M. Kuffner, Randall Shapiro
Elevator Pitch:
Miravel have developed indoor wall gardens that allow citizens to grow fresh produce in their own space. They also distribute a range of seed squares that are optimized for the unit.
Problem They Solve:
The Miravel team came about after noticing for a lot of their community, the closest, best quality produce wasn't nearby. People were far from where food is grown and the process of getting good food is resource heavy on both the planet and your pocket.
Impact:
Miravel's product minimizes the reliance on large-scale agriculture and gives urban residents the power to lead healthy, sustainable lives by making it easier to grow fresh food in their homes. Each wall
uses hydroponic technology that is resource efficient; requiring 95% less water, 92% less space, and 100% less transportation than large-scale agriculture.
Amount Raised:
Pre-seed, $500K
Purchase a wall garden:
Interested in buying a Miravel Wall Garden? Reserve one for purchase here
ENERGY STORAGE STARTUPS:

Founded: 2019, Italy, Lonate Pozzolo
Founder: Claudio Spadacini
Elevator Pitch:
Energy Dome are an energy storage company that are using CO2 to store energy through a thermodynamic process.
Problem They Solve:
Energy storage is both difficult and expensive. In order to store the energy we need, we require batteries with advanced storage capacity, which can be expensive because the battery components are stocked by few suppliers.
Impact:
Energy Dome has created a battery that is simple and therefore cost-effective. The storage process uses two thermodynamic transformations, one compression, and one expansion. This reduces the overall losses and allows for RTEs of above 75%. Energy Dome also manufactures their batteries with parts that are readily available and on the market by multiple auppliers. Each piece is already largely tested, enabling fast commercialization and a safe and reliable operation.
Interested in Energy Dome?:
Interested in the Energy Dome products? View the Co2 Battery and ETCC here
MATERIALS/WASTE MANAGEMENT STARTUPS: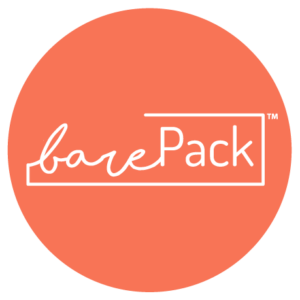 Founded: 2019, Singapore
Founder: Linh Le,Valerian Fauvel
Elevator Pitch:
barePack supply reusable containers for online food- delivery services in order to combat single-use plastic waste.
Problem They Solve:
"We are on track to have more plastics in the ocean than fish by the year 2050" (– World Economic Forum). Pollution generated from food packaging and other packagings accounted for 63% of solid waste in the US, furthermore, only 35 percent of this was recycled or composted.
Impact:
barePack have teamed up with food delivery services such as GrabFood, Deliveroo, Foodpanda to provide consumers with the option to choose reusable containers. After enjoying meals, barePack reusable containers can be returned at drop-off points to be cleaned and put back into the loop.
Support barePack:
Want to purchase a barePack membership and minimize your single-use plastic waste? Get a monthly membership here
TEXTILE STARTUPS:

Founded: 2018, Malmo, Skane County, Sweden
Founder: Joacim Wellander
Elevator Pitch:
Imogo have developed a process for dying textiles which results in less energy usage and less water waste.
Problem They Solve:
According to the Measuring Fashion report, Textile dyeing is the most energy-intensive part of garment manufacturing, accounting for 36 percent of greenhouse gas emissions. The main impacts come from the discharge of high amounts of chemical loads resulting from the high consumption of water and harmful chemicals used in this process. 
Impact:
Imogo's technology use spray dyeing technology which reduces the use of freshwater, wastewater, energy, and chemicals by 90 percent compared to conventional jet dyeing systems.
Interested in Imogo products?:
To view Imogo's full dying range view their catalog here