In this new monthly series, we will be doing a weekly feature of incredible ClimateTech Startups, companies, or projects that are leading the fight against the Climate Crisis. 
We will be presenting 1 company from each of the 5 predefined main industry categories such as; EDUTECH, FINTECH, GREENTECH (including Energy and Transportation), FOOD & AG TECH, and CONSTRUTECH.
It will give you an opportunity to better understand the problem(s) they solve, the impact they are looking to have in the climate fight, and how you can potentially help them.
This initiative from Startup Basecamp aims to support founders by giving them access to networking and exposure opportunities that help them to scale and finance their Climate Tech solutions together with you.
Do not hesitate to join our collective movement by requesting your membership.
With Care,
Guillaume and the SBC TEAM 
Week #4:
E-COMMERCE/SOFTWARE STARTUPS:

Founded: 2019, San Francisco, US
Founder:
Dane Baker, Peter Twomey
Elevator Pitch:
EcoCart is a free chrome extension and plugin that allows customers to see the environmental impact of their online shopping cart and offset the impact.
Problem They Solve:
Shipping is a fundamental component of the e-commerce supply chain and one that emits a huge amount of CO2. The ability for consumers to order products easily, and quickly from anywhere in the world means that we often forget about the amount of resources it takes to get our packages to us.
Impact:
EcoCart provides consumers with the information they need as easily as the shopping itself. They have developed a browser extension and a Shopify app that allow consumers to see the exact cost of offsetting the emissions from manufacturing & shipping each order. EcoCart then uses a global network of carefully checked suppliers to sequester, reduce, and offset the CO2.
Amount Raised:
US$ 3M
Support EcoCarts Work:
Interested in using the EcoCart extension to measure your footprint? Add it to your browser here
SUPPLY CHAIN STARTUPS:


Founded: 2019, UK, Bath
Founder:
Dan Yates, Mehrnaz Tajmir
Elevator Pitch:
Greener is a B2B startup that aims to create sustainable supply chains in food & drink businesses through matchmaking.
Problem They Solve:
Greener outlined that many small businesses want to act more sustainably but that the existing methods and processes were time-consuming, complicated, and resource-intensive.
Impact:
Greener believes that Sustainability is about making better supply chains and working with the right partners. Their aim is to find those partners. Greener use maths to help business owners discover sustainability innovations tailored to their business. Owners can browse options on their platform and connect & with the matches that will help them build a sustainable supply chain.
Work with Greener:
Want to partner with Greener? Join their growing community of businesses here
SOFTWARE STARTUPS:

Founded: 2017, Switzerland, Manno
Founder: Gianluca Corbellini, Davide Rivola
Elevator Pitch:
Hive Power have developed a Smart Grid Analytics platform that helps Energy Suppliers and Grid Operators improve their operations, using data-driven and AI-powered solutions.
Problem They Solve:
Hive Power identified that a problem faced by energy suppliers is not having an informative, data-driven tool that they can use to increase their turnover when they distribute electric & renewable energy. Similarly, grid operators often have to compromise reliability and consistency in electricity distribution, because of the lack of smart software.
Impact:
Hive Power has developed software that uses AI to provide analytics that monitors the distribution of resources, forecasts energy loads and production, optimal grid management, Analytics for the Advanced Metering Infrastructure (AMI), and much more.
Stage:
Seed, US $10.1K
Support Hive Power:
To learn more about the Hive Power modules and services view here
WASTE MANAGEMENT STARTUPS: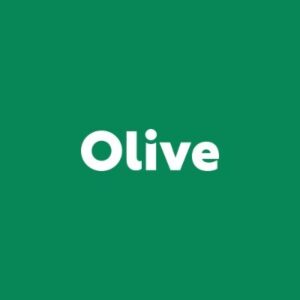 Founded: 2020, New Jersey, US
Founder: Nate Faust
Elevator Pitch:
Olive has developed a service that reduces waste produced in e-commerce deliveries by partnering with retailers to provide consolidated cardboard-free deliveries in secure Olive Shippers.
Problem They Solve:
During the pandemic, people have taken to online shopping more than ever to maintain distancing. Companies such as Amazon have promoted two-day shipping which, although easy and time-efficient, results in the shipping of many, small individual items. This process generates lots of cardboard waste.
Impact:
Olive has launched a cardboard delivery box alternative that allows online shoppers to pick a single day for delivery so that all items are delivered at once. Users download an app and Chrome extension and then shop with partnered retailers who will deliver on your chosen day. After delivery, the Olive bag is then picked up or used to make returns.
Stage:
Series A
Sign up to Olive:
Want to minimize your shipping waste? Sign up to find out if Olive operate in your area here
FOODTECH/ AGTECH STARTUPS: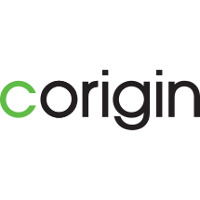 Location: California, US
Founder: Michael Woelk
Elevator Pitch:
Corigin is a US-based startup aiming to help farmers improve yields and margins with organic solutions that are produced from farm wastes.
Problem They Solve:
According to Corigin, 40% of the world's land and 70% of delivered water is used in agriculture. Our ground soils often become damaged in this process as a result of the overuse of chemicals and fertilizers. Furthermore, roughly 80% of the biomass grown on farms are low-value crop components such as shells, orchard trimmings, stems, husks & pits. These parts require resources and soil to grow but are not sold for big profits.
Impact:
Corigin has developed 3 products that unravel plant structures into organic biomolecular solutions and soil amendments. These help farmers increase yields and soil fertility. This will mean they reduce their dependence on chemicals and fertilizers and cause less damage to precious ground soils.
Interested in Corigin?
To find out more about their products and technology view here