In this new monthly series, we will be doing a weekly feature of incredible ClimateTech Startups, companies, or projects that are leading the fight against the Climate Crisis. 
We will be presenting 1 company from each of the 5 predefined main industry categories such as; EDUTECH, FINTECH, GREENTECH (including Energy and Transportation), FOOD & AG TECH, and CONSTRUTECH.
It will give you an opportunity to better understand the problem(s) they solve, the impact they are looking to have in the climate fight, and how you can potentially help them.
This initiative from Startup Basecamp aims to support founders by giving them access to networking and exposure opportunities that help them to scale and finance their Climate Tech solutions together with you.
Do not hesitate to join our collective movement by requesting your membership.
With Care,
Guillaume and the SBC TEAM 
Week #3:
WATER MANAGEMENT STARTUPS: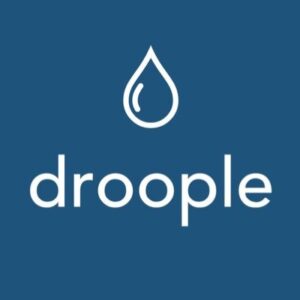 Founded: 2018, Switzerland, Puidoux, Vaud
Founder: 
Ramzi Bouzerda, Peter Racz
Elevator Pitch:
Droople is a cleantech startup that use IoT solutions to gather water intelligence data.
Problem They Solve:
Water conservation is an essential part of uplifting poverty-stricken areas, innovating industries, and building cities. Industrial water waste is a big issue, and the water used for cooling compressors in restaurants & refrigeration is often discharged with wastewater. This water is often still useful for energy practices but is not used to its full potential.
Impact:
Droople products such as the Smart Flow IoT sensor and Droople Water Intelligence Platform can reduce this waste, increase the energy efficiency of the catering sector, and conserve water in the process. Droople systems such as this allow restaurant owners to swap traditional boiler-based water heating circuits for more efficient heating & cooling systems.
Amount Raised:
Seed, CHF1.5M
Support Drooples Work:
Want to view the full Droople product range? View here 
NANOTECH STARTUPS:


Founded: 2020, Poland, Sopot
Founder:
Bartosz Kruszka
Elevator Pitch:
Nanoseen are a Polish startup using Nanotechnology to combat a range of issues such as air pollution, water scarcity and excess CO2 emissions.
Problem They Solve:
The building blocks of our species rely on clean water, unpolluted soil, and clean air. According to the UN, Globally, 80% of wastewater flows back into the earth's ecosystems without being treated or reused. This contributes to 1.8 billion people using a source of drinking water that is contaminated. When paired with the rapid release of fossil fuels into our atmosphere and soil pollution, the earth is becoming an increasingly unsafe environment.
Impact:
Nanoseen uses a variety of products to address some of the planets most pressing issues. These technologies include products such as
1. NanoseenX: A Desalination and purification water technology that turns saltwater,  and wastewater into drinking water
2. NanopaintX: Functional nano-paints which clean the air from air pollutants.
3. NanopowderX: A powder used in the process of photodegradation of plastics from salt and freshwater
Explore Nanoseen:
To view the full Nanoseen product range and learn more about their technologies see here.
AI/ BUILDING STARTUPS: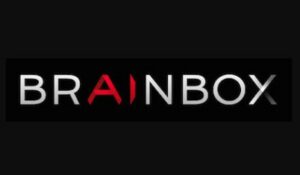 Founded: 2017, Montreal, Canada
Founder: Jean-Simon Venne, Sam Ramadori
Elevator Pitch:
BrainBox has developed an AI engine that optimizes existing heating, ventilation, and air conditioning systems to ensure maximum energy efficiency and minimal carbon footprint.
Problem They Solve:
 Buildings are high emitters of Greenhouse Gas Emissions. A large part of this impact comes from Heating, Ventilation, and Air Conditioning (HVAC) systems. Brainbox released that 45% of commercial buildings' energy consumption comes from HVAC, of which 30% is usually wasted.
Impact:
BrainBox AI has developed a product that analyses how your building operates and the external factors impacting it. The tool detects micro-changes in the HVAC system and adjusts settings accordingly so that the environment is ideal and operating at the least wasteful setting. Al this can be done without individuals needing to adjust the system. Their products can be seen showing up to 25% reduction in total energy costs, 20-40% decrease in carbon footprint & 60% improvement in occupant comfort.
Amount Raised:
Series A, US $12M
Work with BrainBox AI:
Interested in getting your building fitted with BrainBox AI systems? Qualify your building or get in touch here.
LIGHT TECH STARTUPS: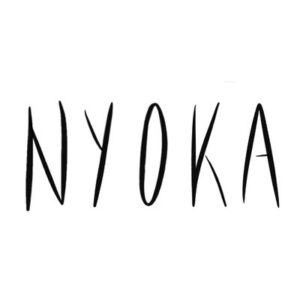 Founded: 2018, British Columbia, Canada
Founder: Paige Whitehead
Elevator Pitch:
Nyoka Design Labs have created an earth-friendly glow stick that is powered by bioluminescence.
Problem They Solve:
Glowsticks are a popular but wasteful product and it is estimated that 1 Billion are thrown out every year.  The single-use plastic cases contain toxic chemicals such as dibutyl phthalate, hydrogen peroxide, phthalic ester, and phenyl oxalate ester. These can be harmful to children if the stick is broken, and are harmful to the planet.
Impact:
Nyoka's latest product is the LUMI Bracelet. This is a wearable, durable. rechargeable, non-plastic, non-electric & non-toxic light alternative. Using Photoluminescent silicon, the LUMI bracelets come in a range of colors and produce light that is safer for children, adults, and nature.
Amount Raised:
$523.8k
Support Nyoka:
Want to purchase a LUMI? See the full range and purchase yours here.
WASTE MANAGEMENT STARTUPS:
Founded: 2013, Rousset, Provence-Alpes-Cote d'Azur, France
Founder: Jean-Marc TOUBIANA
Elevator Pitch:
Terradona is a French startup that has developed a recycling rewards scheme to encourage communities to act consciously.
Problem They Solve:
Recycling is a process that requires a lot of players in order to be done effectively. Local governments lose time and resources sorting recycling that can be done by citizens, and it is important to encourage citizens to recycle to make communities more sustainable.
Impact:
Cliiink ®, Terradonas product, is the first sorting gesture reward program in France. Packages are sorted and placed in allocated containers in cities that have a Cliiink ® system. This system provides points that can be converted into vouchers in local shops or donations. This system not only helps consumers stay motivated to recycle but also supports local businesses and trade.
Interested in Terradona?
To find French cities using Cliiink systems, view their community map here.