In this monthly series, we will be doing a weekly feature of incredible climate tech startups, companies, or projects that are leading the fight against the climate crisis. 
These startups work in a number of fast-growing industry categories which include but are not limited to; EDUTECH, FINTECH, GREENTECH (including Energy and Transportation), FOOD & AG TECH, and CONSTRUTECH.
This list will give you an opportunity to better understand the problem(s) they solve, the impact they are looking to have in the climate fight, and how you can further their work.
This initiative from Startup Basecamp aims to support founders by giving them access to networking and exposure opportunities that help them to scale and finance their climate tech solutions.
Do not hesitate to join our collective movement by requesting your membership.
With Care,
Guillaume and the SBC TEAM 
Week 1:
Energy & Fuel Startups: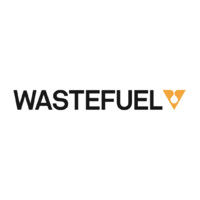 Founded: 2018, Los Angeles
Founders: 
Trevor Neilson, Alejandro Estrada
Elevator Pitch:
WasteFuel are turning municipal and agricultural waste into low-carbon fuels, renewable natural gas, and green methanol

Problem They Solve:
According to the World Bank, global overall waste generation is set to increase to 3.4 billion metric tons by 2050. This issue, when coupled with our increasing dependence on fossil fuels needed to power mobility, indicates an urgent need to find clean solutions to waste and fuel production.

Impact:
WasteFuel aims to provide fuel solutions to each of the major transport sectors; air, land & sea. The first project in development, tackling air, is located in the Philippines and will convert municipal waste into aviation-grade low-carbon fuels that burn at 80% less CO2 than fossil fuel-based aviation fuels. Their next project, in partnership with Maersk shipping, will develop waste-generated, green methanol.
Interested in WasteFuel?
If you are an investor, waste owner, fuel buyer, or are interested in learning more, see here
Food & AgTech Startups: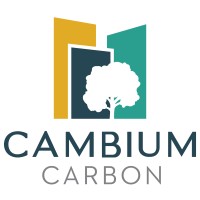 Founders:
Ben Christensen, Marisa Repka, Theo Hooker
Elevator Pitch:
Cambium Carbon are tackling deforestation by salvaging fallen city trees and using the product revenue to fund tree planting initiatives.
Problem They Solve:
According to WEF, 36 million urban trees die each year in the United States. Often these trees are not used to their full potential, or disposed of in a landfill, leading to a release in methane emissions. Moreover, this tree loss is a huge waste when we consider that their is such a high demand for secondary wood products in the US (US$ 267B in 2020).
Impact:
Cambium work with local millers to source fallen trees in urban areas. These trees are then milled into a huge range of wood products and sold to wood product manufacturers, furniture companies, universities and more. 15% of the profits from the sale of these products then go to replanting trees in areas that the original trees fell.
Stage & Amount Raised: 
Seed, US $10K
Interested in Cambium?
To learn more about Cambiums wood products, see here
HVAC Startups: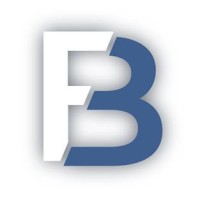 Founders:
Daniel Betts, Matt Tilghman 

Elevator Pitch:
Blue Frontier are developing a smart air conditioning system that uses 60% less energy and reduces peak electrical demand by 90%.
Problem They Solve:
As weather patterns increase in extremity, demand for HVAC technologies is going to increase. It is estimated that by the end of the century, GHG emissions from air conditioning will account for as much as a 0.5-degree rise in global temperatures, In order for Americans and the rest of the world, to reach their net-zero goals, air conditioning technology needs urgent reformed. 
Impact: 
Blue Frontier's AC system uses a combinations of dew-point-style sensible cooling and liquid desiccant dehumidification to reduce electricity use. The A/C also does not use electricity when it's working allowing them to only consume electricity consumption in non-peak periods when electricity is produced at a low cost and via renewables.
Interested in Blue Frontier?
To view their tech or learn more, see here.
Battery Startups: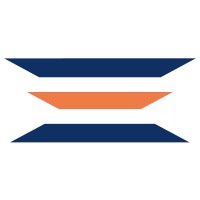 Founded: 2018, Stockholm
Founders: 
Mylad Chamoun, Samer Nameer 
Elevator Pitch:
Enerpoly are developing rechargeable zinc-ion battery cells
Problem They Solve:
Enerpoly has found that in order to support a global electric grid powered mainly by renewable power (which is essential if we are going to reach current net-zero goals), Stationary energy storage must increase by 17x.
Impact:
Enerpoly's batteries use zinc-ion technology and are made 50% more cost-friendly than mature battery technology competitors. The materials and electrolytes in their batteries are stable, and as a result, non-volatile and non-flammable. Furthermore, their technology and the materials reused are recyclable.
Stage and Amount Raised:
Pre-seed, US $484K
Interested in Enerpoly?
To learn more about their technology or get in touch, see here
Fuel & Energy Startups:

Location: 2016, Chicago, IL
Founder & CEO:
BJ Johnson, Julie Blumreiter
Elevator Pitch:
Clear Flame is decarbonizing heavy industries by removing diesel fuel from diesel engines and replacing it with cleaner-burning decarbonized liquid fuels.
Problem They Solve:
Pressure to lower emissions standards is, and should continue, to increase rapidly for heavy industries and policy makers worldwide. In order to achieve this goal however, the transition to cleaner energies will need to be economically viable. One way to achieve this would be ensuring that current existing technologies can be used to their full potential with cleaner energy sources.
Impact:
ClearFlame's engine solution allows heavy industries to keep their infrastructure whilst swapping out their diesel for cleaner, low-cost, renewable fuel. This solution ensures that engine performance is not compromised and that heavy industries can quickly begin to decarbonize their processes.
Stage & Amount Raised:
Series A, US $20M
Interested in Clear Flame?
To learn more about their technology or request a demo, see here.