In this monthly series, we will be doing a weekly feature of incredible climate tech startups, companies, or projects that are leading the fight against the climate crisis. 
These startups work in a number of fast-growing industry categories which include but are not limited to; EDUTECH, FINTECH, GREENTECH (including Energy and Transportation), FOOD & AG TECH, and CONSTRUTECH.
This list will give you an opportunity to better understand the problem(s) they solve, the impact they are looking to have in the climate fight, and how you can further their work.
This initiative from Startup Basecamp aims to support founders by giving them access to networking and exposure opportunities that help them to scale and finance their climate tech solutions.
Do not hesitate to join our collective movement by requesting your membership.
With Care,
Guillaume and the SBC TEAM 
Week 3:
Heating Startups: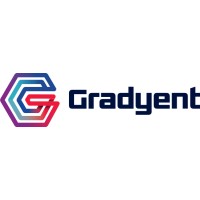 Founded: 2019, Netherlands
Founders: 
Hervé Huisman, Robert Vrancken, Freek Smelt
Elevator Pitch:
Gradyent develops a Digital Twin for district heating networks that lets customers simulate scenarios, improve on settings and as a result reduce costs and emissions.
Problem They Solve:
Gradyent understand that as heating networks reduce temperatures and add more sustainable heat sources, they are becoming increasingly complex. These systems also often have limited central heat sources and old or even outdated control systems.
Impact:
Gradyents Digital Twin provides a virtual simulation of a physical heating network. This twin allows scenarios to be simulated and analyzed, giving operators better insight into the network's optimal settings. The platform analyzes the customer heat demand and combines this information with the hydraulic and thermo-dynamic losses within the network. The platform setup is secure and flexible and estimated to result in 30% lower heat losses, 10% lower CO2 emissions & 20% lower capex.
Stage & Amount Raised:
Seed, €1.9M
Interested in Gradyent?
If you are interested in learning more about Gradyent, see here
 

Alternative Plastic Startups: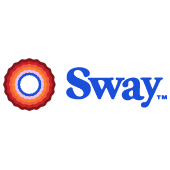 Founders:
Julia Marsh,  Matthew Mayes,  Leland Maschmeyer
Elevator Pitch:
Sway is developing a plastic packaging alternative made from seaweed.
Problem They Solve:
Plastic is a massively harmful product because of both its creation from fossil fuels and its incredibly long life span. Both of these reasons are motivating factors in the hunt for an alternative that is cheap and has similar properties. 
Impact:
Sway's plastic alternative is not only a product that does minimal harm, but it helps regenerate the ecosystems petroleum-based plastic damages. Their packaging is made from seaweed, a resource that replenishes ocean ecosystems and empowers coastal communities who farm it. The end product, which is flexible and technically outperforms traditional plastic, can then be composted in your backyard after use.
Stage & Amount Raised: 
Seed, $2.5M
Interested in Sway
To learn more about their product, see here
Energy & Renewable Startups: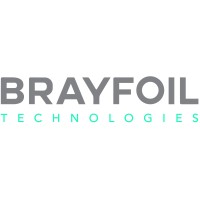 Founders:
Robert Bray, Matthew Bray
Elevator Pitch:
Brayfoil has developed a patented biomimicry-inspired blade technology that changes shape like a bird's wing.
Problem They Solve:
Brayfoil identified one major obstacle in the face of current wind power technology. This is that although current blades have optimal shape during normal loads, when they are under extreme loads they generate massive force on the turbine base and components, resulting in shorter life-spans. 
Impact: 
Brayfoil are creating morphing wing technology that can be used not only in the wind turbine industry but in any industry that uses aerofoil such as automotive, aerospace, and sailing. In the case of the wind industry, adaptive blades are able to change shape to drastically decrease storm loadings, thus increasing the device lifespan and decreasing the cost of the components and support structures.
Stage & Amount Raised:
Seed, $2M
Interested in Brayfoil?
To view their tech or learn more, see here.
Bio-Plastic & Food-Waste Startups: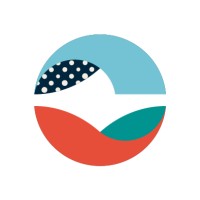 Founded: 2014, San Jose, California
Founders: 
Dane Anderson, Jeffrey Anderson
Elevator Pitch:
Full Cycle are turning organic waste into a compostable alternative to oil-based plastic.
Problem They Solve:
Full Cycle aim to tackle 3 key environmental issues through their solution. The first is the the growing amount of plastic waste, the second is the 1.4 billion tons of food waste generated each year, and the third is the contribution these have towards global greenhouse gas emissions.
Impact:
Full Cycle has developed a patented technology that repurposes organic waste using bacteria-powered alchemy. They use a natural process to convert mixed feedstocks that does not rely on cultivated food crops, arable land or GMO bacteria. From this process, they create PHA (polyhydroxyalkanoate) biopolymers, a naturally occurring polymer that is a low-cost, low-carbon alternative to existing materials such as plastic.
Stage and Amount Raised:
Seed, $2M
Interested in Full Cycle?
To learn more about their technology or get in touch, see here
Land-use & Data Startups:

Location: 2018, Amsterdam
Founders:
Indra den Bakker, Anniek Schouten, Roelof Pieters
Elevator Pitch:
Overstory are providing large-scale, real-time vegetation intelligence that can be used to prevent wildfires and power outages.
Problem They Solve:
 Power outages and wildfires are very often caused by vegetation's interference with the electric grid, making vegetation intelligence a huge asset to electrical utilities. Furthermore, better, real-time vegetation intelligence can help us understand how to best protect wildlife and mitigate climate impacts.
Impact:
Overstory use machine learning to interpret satellite imagery and climate data to gain detailed insight into vegetation. This information helps utilities implement risk-based pruning plans that take into account their area's unique characteristics and resources and can be easily integrated into existing tools and utility workflows. This work contributes to enabling smarter infrastructure management and safer communities that are better prepared for climate impacts.
Amount Raised:
Seed, $5.9M
Interested in Overstory?
To learn more about their technology or get in touch see here