In this monthly series, we will be doing a weekly feature of incredible climate tech startups, companies, or projects that are leading the fight against the climate crisis. 
These startups work in a number of fast-growing industry categories which include but are not limited to; EDUTECH, FINTECH, GREENTECH (including Energy and Transportation), FOOD & AG TECH, and CONSTRUTECH.
This list will give you an opportunity to better understand the problem(s) they solve, the impact they are looking to have in the climate fight, and how you can further their work.
This initiative from Startup Basecamp aims to support founders by giving them access to networking and exposure opportunities that help them to scale and finance their climate tech solutions.
Do not hesitate to join our collective movement by requesting your membership.
With Care,
Guillaume and the SBC TEAM 
Week 4:
Energy Startups: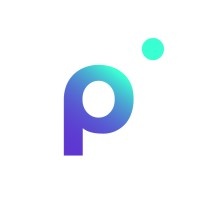 Founded: 2017, South Africa & the US
Founders: 
Jon Kornik, Kailas Nair
Elevator Pitch:
Plentify has created a smart platform that adapts home utilities around user behavior and the needs of the electric grid.
Problem They Solve:
Rapid urbanization and climate change are continuously placing pressure on electricity grids worldwide. One particularly destructive force to the grid which Plentify aim to address is electric water heaters which often use excessively and can be unnecessarily costly.
Impact:
Plentify has created the HotBot, a smart energy device that connects to water heaters. It uses AI to learn when you want hot water and adapts heating times to save money and minimize strain on the electricity grid.
This product benefits property companies and body corporates, solar and battery companies, utilities and municipalities, and insurers, all of which are afforded reduced bulk electricity costs and better-managed electricity loads. 
Amount Raised:
$150K
Interested in Plentify?
If you are interested in learning more about Plentify, or booking a free consultation, see here
 

Energy Startups: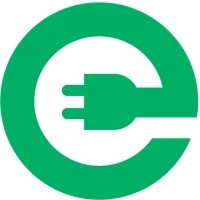 Founders:
Steve Hoy,  Bill Barden, Grant McDowell
Elevator Pitch:
Enosi has built a grid-scalable platform that traces clean energy from source to socket 24/7.
Problem They Solve:
As industries are pressured to decarbonize, powering operations with clean energy is becoming critical for many of the worlds largest corporations. In order to do this successfully however they must align the time that renewable power was produced with the exact time that the energy was used in order to know that the power they use is clean. This is known as energy traceability.
Impact:
Enosi uses smart metering data to trace, match and settle energy production and consumption. This enables the operators of renewable plants to offer a price directly to the end consumer, and allows users to see exactly when each of these suppliers deliver energy to you, and how much you saved by dealing direct.
Stage & Amount Raised: 
Seed, $1.5M
Interested in Enosi
To learn more about their product, see here
Waste Management Startups: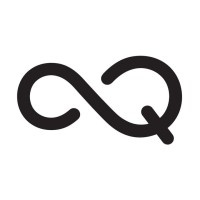 Founders:
James Boskovic 
Elevator Pitch:
BANQLoop has developed an AI driven, smart platform that reclaims valuable commodities in the waste sector.
Problem They Solve:
It is estimated that the world generates 2.01 billion tonnes of solid municipal waste annually. BANQLoop's aim is to ensure this waste is better repurposed and valuable aspects are better utilized and put back into the system.
Impact:
BANQLoop are an all-in-one full-service waste management solution which has highlights such as: auto-sorting, grinding material, vacuum packing raw material, live data collection, pick-up notifications, green scores, deposit refunds, and a gamified experience.

Stage:
Pre-seed
Interested in BANQloop?
To view their products & services, see here.
Carbon Software Startups: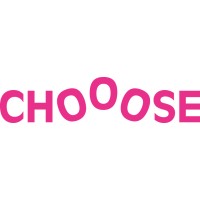 Founded: 2017, Oslo, Norway
Founders: 
Andreas Slettvoll, Martine Kveim, Henrik Røtjer Guderud,  Karl-Axel Hjorth Bauer,  Gaute Gamst 
Elevator Pitch:
CHOOOSE has built a range of digital tools that allow businesses of all sizes make climate action part of everyday life and business.
Problem They Solve:
CHOOOSE has identified that for many energy-intense sectors decarbonizing is a long and complex journey. For these industries, solutions such as carbon offsetting and efficient fuels can act as an immediate solution that can help businesses and individuals manage current unavoidable carbon emissions.
Impact:
CHOOOSE has solutions for individuals and organizations. WeCHOOOSE enables businesses to easily calculate, track and offset their carbon footprint. Emissions can be calculated and offset from business operations and travel with projects that align with company values. MyCHOOOSE, the service for individuals, is a platform where individuals can calculate, reduce and offset the carbon footprint from everyday life. It includes features such as: Climate subscriptions, a Climate gift shop, flight and travel offset options, a Footprint reduction guide, and soon emission offset options for pets and cars.
Stage and Amount Raised:
Seed, $4.9M
Interested in CHOOOSE?
To learn more about their technology or get in touch, see here
AgTech Startups:

Location: 2016, Sweden
Founders:
Robert Schmitt, Ophir Mubarik 
Elevator Pitch:
Vultus has developed a digital platform that gives insight and information into fertilizer usage and monitoring.
Problem They Solve:
According to Vultus, today 55% of nitrogen goes to waste. When Nitrogen runs off of farms and into waterways as waste, it can have a damaging effect on groundwater and other water bodies, often making it undrinkable. Vultus helps farmers save 30% of nitrogen fertilizer thereby increasing profits and saving the environment.
Impact:
Vultus' product, the Fertilizer Ninja, offers a complete fertilization guide for farmers. It is based on satellite and weather data, tailored fertilizer application maps are created, and it is unique to the varying nitrogen demands of each field.  It is the only fertilization service that provides a clear overview of nitrogen variation in fields, the exact application rate for optimized yield volume and quality, incorporates the field's historical data for a more precise prescription.
Amount Raised:
Seed, €1.8M
Interested in Vultus?
To learn more about their technology or get in touch see here