In this monthly series, we will be doing a weekly feature of incredible climate tech startups, companies, or projects that are leading the fight against the climate crisis. 
These startups work in a number of fast-growing industry categories which include but are not limited to; EDUTECH, FINTECH, GREENTECH (including Energy and Transportation), FOOD & AG TECH, and CONSTRUTECH.
This list will give you an opportunity to better understand the problem(s) they solve, the impact they are looking to have in the climate fight, and how you can further their work.
This initiative from Startup Basecamp aims to support founders by giving them access to networking and exposure opportunities that help them to scale and finance their Climate Tech solutions.
Do not hesitate to join our collective movement by requesting your membership.
With Care,
Guillaume and the SBC TEAM 
Week 1:
Fuel & Energy Startups: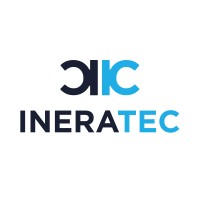 Founded: 2016, Karlsruhe, Baden-Wurttemberg, Germany
Founders: 
Philipp Engelkamp, Tim Boeltken, Pfeifer Peter
Elevator Pitch:
INERATEC is developing technologies necessary for the production of renewable fuels and chemicals.

Problem They Solve:
The fossil fuels burned during the use of aviation fuels cause major damage to the environment. In order to successfully decarbonize this industry, sustainable fuels such as e-kerosene need to be made more available and economically viable.

Impact:
INERATEC has developed the biggest Power-to-Liquid plant for the production of e-kerosene worldwide. This plant's annual production capacity will exceed 350 tons, allowing German Aviation Airlines to access sustainable e-fuels. Their 3 main processes; Gas-to-Liquid process, Power-to-Gas process, and Power-to-Liquid, can all be integrated into modular chemical plants to ensure an efficient role out of cleaner fuels.

Stage: Series A
Interested in Ineratec?
To find out more about Ineratec's solution and get in touch, see here
Food & Waste Startups: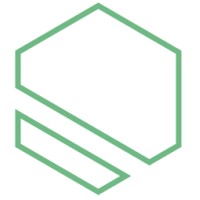 Founders:
Anastasia Hofmann, Naomi MacKenzie
Elevator Pitch:
Kitro uses AI to mitigate food waste by ensuring better food management systems in the food and beverage industry.
Problem They Solve:
According to the UN Environment Programme's (UNEP) Food Waste Index Report 2021, About 17% of global food production may go wasted, 26% coming from food service and 13% from retail. In the Hospitality industry, food waste is an issue that can not only end up consuming resources and time in the disposal process, but also bear great financial costs.
Impact:
Kitro's AI solution is Installed on top of your food bins and photographs, identifies and records every discarded food item, including its weight.
It then uses AI and data collection to identify where your business can save money, allowing your team to have real time insights into how to reach your food goals. 
Interested in KITRO?
To learn more about KITRO's tech, or request a demo, see here
Shipping Startups: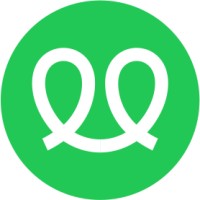 Founders: Ashley Etling, Chantal Emmanuel 

Elevator Pitch:
LimeLoop has developed reusable shipping packaging for retailers and their consumers that can be tracked on their platform.
Problem They Solve:
As online shopping becomes increasingly available, companies looking to address their environmental impact must make a major effort to green their ecommerce systems. LimeLoop have found that normal packaging can only be recycled between 5-7 times, whereas a single LimeLoop reusable package can be used over 200 loops.

Impact: 
Limeloops packaging solution can save up to as much as 12 trees, 124 gallons of oil, and 250 gallons of water, making it a major saver on the planets resources. Moreover, their shipping platforms reversible logistics make it easy for retailers to monitor their packages and collect them once they've been opened.
Interested in LimeLoop?
To view their work or book a meeting, see here.
FoodTech Startups: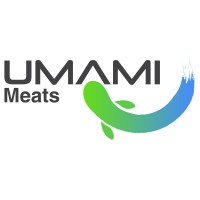 Founded: 2020, Singapore
CEO: 
Mihir Pershad
Elevator Pitch:
Umami Meats is cultivating a sustainable seafood future by crafting delicious, affordable, nutritious cell-cultured seafood.
Problem They Solve:
Seafood is an important part of many diets and cultures across the globe however, many large fishing operations are responsible for irresponsible fishing practices that deplete fish stocks, damage reefs, and produce unnecessary by catch.

Impact:
Umami's cell-cultured fish allows fish food based companies to produce seafood products that are similar in taste, but require far less natural resources.
Stage: Seed
Interested in Umami Meats?
To learn more about their technology or get in touch, see here
Energy & Renewables Startups: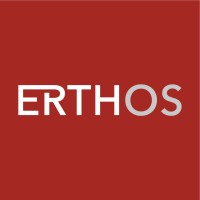 Location: 2019, Tempe, AZ 
CEO: Jim Tyler
Elevator Pitch:
Erthos is a solar power deployment platform that installs large scale solar directly on the ground, making it cheaper & less risky.

Problem They Solve:
The costs associated with solar technology have dropped significantly over the years, however the costs of installing racking and sun trackers on the technology can still lead to major complications and expenses.

Impact:
Erthos have eliminated the need for expensive racking and tracking technology all together by creating the Earth Mount Solar™, which can be installed on the ground. This allows them to build a solar power plant in half the time, on a third of the land, and using 70 percent less cable, water and trenching than traditional methods.

Interested in Erthos?
To learn more about the Earth Mount Solar™, see here.