In this monthly series, we will be doing a weekly feature of incredible climate tech Startups, companies, or projects that are leading the fight against the climate crisis. 
These startups work in a number of fast-growing industry categories which include but are not limited to; EDUTECH, FINTECH, GREENTECH (including Energy and Transportation), FOOD & AG TECH, and CONSTRUTECH.
This list will give you an opportunity to better understand the problem(s) they solve, the impact they are looking to have in the climate fight, and how you can further their work.
This initiative from Startup Basecamp aims to support founders by giving them access to networking and exposure opportunities that help them to scale and finance their Climate Tech solutions.
Do not hesitate to join our collective movement by requesting your membership.
With Care,
Guillaume and the SBC TEAM 
Week 2:
Energy & Grid Startups: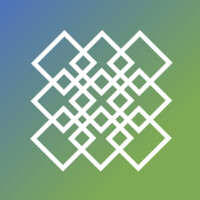 Founded: 2019, United Kingdom
Founder: 
Emmanuel Igbinovia
Elevator Pitch:
Sitigrid has developed a local peer-to-peer marketplace which allows users to buy surplus energy from neighbors at a reduced price.

Problem They Solve:
According to SitiGrid, "the current centralized energy market was established to ensure national supply met demand and support large central energy market players. Market rules, management, and grid infrastructure have lagged and are no longer suitable for net-zero." Furthermore, individuals and companies are dissuaded from installing renewable energy generation due to high upfront costs and the limited benefits of selling excess electricity back to the grid.

Impact:
Sitigrid's solution creates immutable records of all energy that is generated and consumed within the network, enabling peer-to-peer trading of surplus electricity. Sitigrid also optimizes this local trading for customers using AI and machine learning to maximize revenue for generators and minimize cost for consumers.
This technology allows Sitigrid customers to monetize excess energy production, reduce pressure on local energy grids, incentivize more solar installations, and assist in the transition to net-zero by better managing distributed renewable generation.
Interested in Sitigrid?
To find out more about Sitigrids solution and get in touch, see here
Food Startups: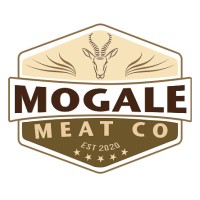 Founders:
Dr. Paul Bartels, Dr. Elize Venter
Elevator Pitch:
Mogale Meat are producing cell cultivated meat from free-roaming livestock and wildlife such as antelope and cattle.
Problem They Solve:
Mogale aims to use cell-cultivated meat as a means of not only mitigating the climate impacts associated with rearing traditional livestock, but also as a way of addressing South Africa's malnutrition and macronutrient deficiency issues.
Impact:
Mogale's cultivated antelope is a lean, healthier meat as compared to meat derived from livestock species. The production of their meat is innovating traditional food systems in the country and at the same time protecting the land and biodiversity that might otherwise be cleared for livestock.

Stage & Amount Raised: 
Pre-Seed, US $50K
Interested in Mogale Meat?
To learn more about Mogale Meat, see here
Energy & Battery Startups: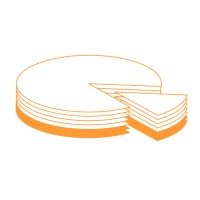 Founders: Michael Simpson & Seamus Garvey

Elevator Pitch:
Cheesecake Energy is developing an energy storage technology that lowers the cost of medium to long-duration energy storage and turns renewable energy sources like wind and solar into on-demand power.
Problem They Solve:
Cheesecake have identified that areas such as the current low voltage electricity grid, low duration energy storage, and heavy industry dependance on fossil fuels as a key areas holding up our transition to a cleaner energy future.
Impact: 
Cheesecake's unique system, the eTanker, uses thermal energy storage and compressed air to achieve costs that are 30-40% lower than that of the cheapest batteries currently available. The eTankers applications also include:
1.Giving up to 4x the charging capacity from the same grid connection, allowing a faster EV fleet rollout.
2. Helps renewable plant operators address the intermittency issues of renewable energy.
3. Helps to balance generation and load, integrate intermittent renewables, and provide an opportunity for earning additional revenue through grid services.
4. Enables heavy industries to reduce the dependence on fossil fuels by enabling deeper integration of renewable energies.
Stage & Amount Raised:
Seed, US $1.5M

Interested in Cheesecake?
To view their tech or learn more, see here.
ConstrucTech Startups: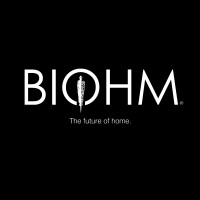 Founded: 2016, London
Founders: 
Ehab Sayed
Elevator Pitch:
Biohm is a biomanufacturing company developing nature lead innovations to enable a cleaner, more sustainable construction industry.

Problem They Solve:
The construction, and later down the line the, demolition industry, are large producers of waste that can often be difficult or toxic to recycle. Biohm are using bio-materials such as mycelium (from mushrooms) to combat this.
Impact:
Biohm have developed a range of clean construction materials and systems. Their leading product, Triagomy, reduces a building's environmental impact, build-times and costs. It uses their bio-based materials, mycelium insulation, and a plant-based concrete alternative. This off-site interlocking construction system also creates carbon-negative buildings that can be deconstructed at any stage.
Interested in Biohme?
To learn more about their technology or get in touch, see here
Food & Waste Management Startups: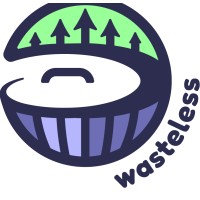 Location: 2017, Israel
Founders: Oded Omer , Yossi Regev
Elevator Pitch:
Wasteless help supermarkets and online grocery stores utilize full product value and reduce food waste through AI-powered dynamic pricing.
Problem They Solve:
Roughly 1/3 of food produced for human consumption is wasted every year. Of this amount, 87% is caused by perishable items, resulting in $18 B in lost value in retail (in the US).
Impact:
Wasteless has developed a Pricing Engine that learns and adapts to your customers' mindset and buying habits. This Increases sales by matching product offerings with real-time demand, increases margins, improves freshness through faster product rotation, and ensures products are sold before they expire, minimizing landfill space and GHG emissions.
Stage & Amount Raised:
Seed, US $1M 
Interested in Wasteless?
To learn more about their technology or request a demo, see here.