In this monthly series, we will be doing a weekly feature of incredible ClimateTech Startups, companies, or projects that are leading the fight against the Climate Crisis. 
These startups work in a number of fast-growing industry categories which include but are not limited to; EDUTECH, FINTECH, GREENTECH (including Energy and Transportation), FOOD & AG TECH, and CONSTRUTECH.
This list will give you an opportunity to better understand the problem(s) they solve, the impact they are looking to have in the climate fight, and how you can further their work.
This initiative from Startup Basecamp aims to support founders by giving them access to networking and exposure opportunities that help them to scale and finance their Climate Tech solutions.
Do not hesitate to join our collective movement by requesting your membership.
With Care,
Guillaume and the SBC TEAM 
Week 3:
Energy & Grid Startups: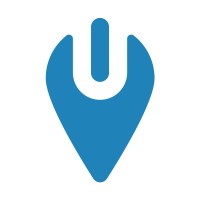 Founded: 2020, Switzerland
Founders: 
Sebastien Cajot, Nils Schüler, Nicolas Sommer
Elevator Pitch:
Urbio are a software startup  aiming to optimize the planning of energy systems and improve the efficiency of buildings.

Problem They Solve:
As the city planners and governments around the world try rapidly to decarbonize, Urbio found that energy suppliers and consultants need a faster, more efficient way to determine the most economically and environmentally sound solutions for heating, cooling, and electrifying their buildings.

Impact:
Urbio's software uses AI, geospatial data and energy models to optimize the design and collaboration processes by generating customized proposals for individual buildings or cities. Their tool lets users consider hundreds of criteria and parameters, discuss solutions with their customers, and revise plans as they are discussed. Their main applications include: Photovoltaic solar development, Design of heating networks, and Territorial energy planning.
Stage & Amount Raised: 
Pre-seed, US $ 2.1M
Interested in Urbio?
To find out more about Urbio's software and get in touch, see here
Green Materials Startups: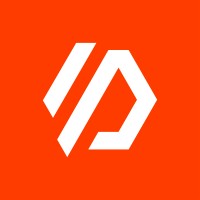 Founders:
Allison Dring, Daniel Schwaag
Elevator Pitch:
Made of Air create carbon negative green materials from waste biomass that can be used in mobility, consumer goods, and the built environment.
Problem They Solve:
Reducing humanities reliance on fossil fuels is essential in achieving a zero-carbon economy and mitigating the impacts of climate change. Unfortunately many fossil heavy industries, such as plastic, exist because there are few current alternatives providing products as durable, functional and diverse.
Impact:
Made of Air's materials replace fossil materials and other composites in manufactured products. Their materials are made from biochar. This is produced when trees (that have absorbed CO2), are turned into wood waste and then made into biochar that stores the carbon in the product. This is then thermoformed by standard industrial processes and can be applied in millions of building and consumer product applications.
Stage & Amount Raised: 
Seed, Euro 5M 
Interested in Made of Air?
To learn more about Made of Air, see here
FoodTech Startups: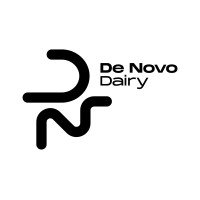 Founders:
Jean Louwrens, Richard Grieves, Leah Bessa, Joni Symon 

Elevator Pitch:
Denovo is the first African company using precision fermentation technology to produce animal-free dairy products.
Problem They Solve:
Raising a cow until the age of milk production requires large amounts of land, water & food. This process is highly costly on the planet especially given that all is needed for many diary products is the milk proteins that give it its taste, texture and consistency.
Impact: 
Denovo uses yeast to make proteins identical to those in cow's milk . Their milk proteins are extracted, purified, and combined with plant fats and sugars to create their dairy products. These dairy products have many of the same taste and texture qualities as conventional dairy.
Stage & Amount Raised:
Pre-Seed

Interested in Denovo?
To view their tech or learn more, see here.
Energy & ConstrucTech Startups: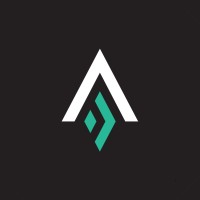 Founded: 2014, Hong Kong
Founders: 
Brandon Ng,  Luca Valente
Elevator Pitch:
Ampd Energy have created a battery replacement for the diesel generators used in construction.
Problem They Solve:
Urban construction currently relies on large, power heavy, diesel generators. These generators are both dangerous fire hazards, and come at a large cost to the planet given they burn fossil fuels.
Impact:
Ampd have developed a battery energy storage systems (BESS) called the "Enertainer". The Enertainer provides clean, quiet electric energy that is IoT enabled, can be monitored remotely, and has a number of benefits over diesel generators . These include:
– 85% reduction in carbon footprint
– 32x quieter;
– emits zero diesel fumes;
– eliminates diesel handling and usage risks;
– has zero maintenance and refuelling downtime;
– and is economically justified for operational cost savings.
Interested in Ampd?
To learn more about their technology or get in touch, see here
Energy Services Startups: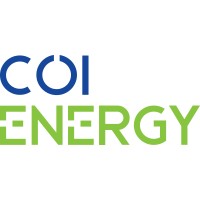 Location: 2016, Florida
Founder & CEO:
SaLisa L. Berrien
Elevator Pitch:
COI is reducing energy waste and inefficiency through a subscription-based model that enables users to buy, sell, trade, and gift energy.
Problem They Solve:
Cities are huge sources of energy waste and misused assets. Buildings that operate inefficiently often burn unnecessary fossil fuels, burden the grid, and waste hard earned money.
Impact:
COI's solutions helps improve business and industrial energy performance by eliminating energy waste, optimizing energy behaviors and provide the ability to monetize energy assets for use with Demand Response, Energy Efficiency, and Renewable Energy markets. Their solution offers real-time tracking and monetization, alerts, advanced reports, targeted marketing and predictive analytics.
Stage & Amount Raised:
Seed, US $ 2.5M
Interested in COI?
To learn more about their technology or request a demo, see here.