August Week 1, 2022: In this monthly series, we are doing a weekly feature of incredible climate tech startups, companies, or projects that are leading the fight against the climate crisis. 
Each month, we add these startups to our running list, which we have categorized based on fuel emission sector data from the most detailed, recent data SBC could identify from the World Resource Institute in 2016.
These sectors are as follows:
This initiative from Startup Basecamp aims to support founders by giving them access to networking and exposure opportunities that help them to scale and finance their climate tech solutions.
Do not hesitate to join our collective movement by requesting your membership.
With care,
Guillaume and the SBC TEAM,
GHG capture, use and storage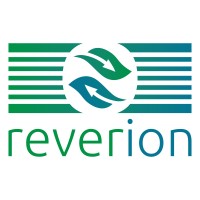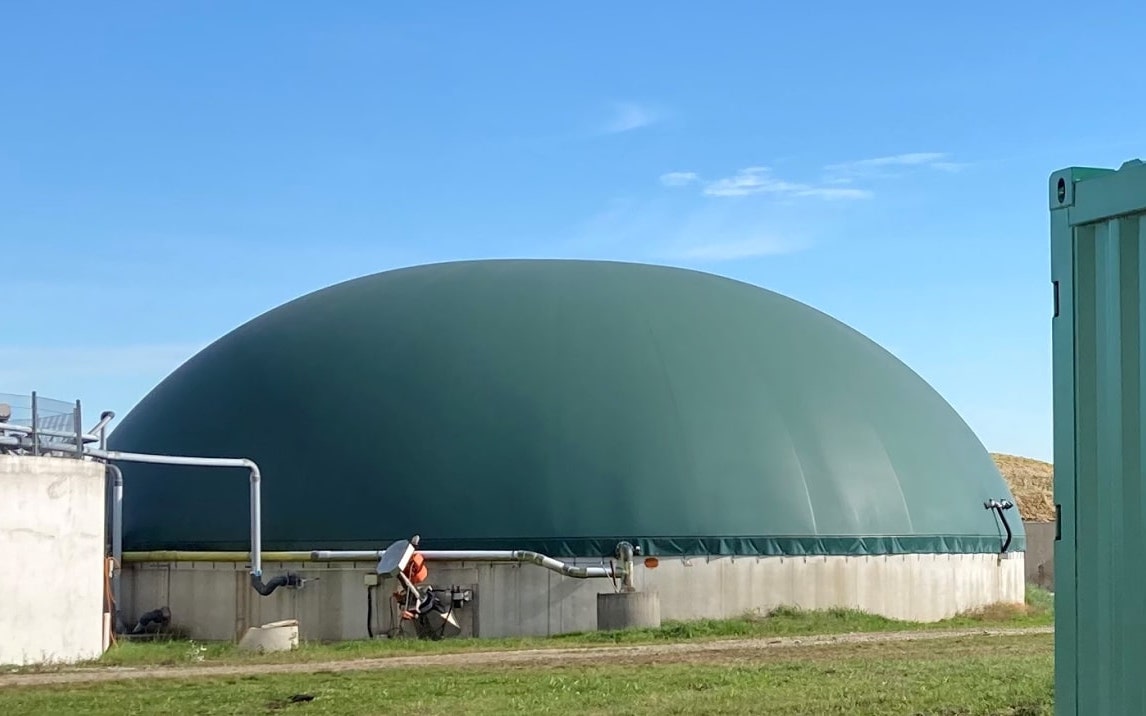 Founded:
2022 – Munich, Germany
Co-Founders:
Stephan Herrmann, Luis Poblotzki
Elevator Pitch:
Reverion enables an emission-free future and ensures the success of the global energy transition through the optimal use of biogas.
Problem They Solve:
We replace 19th century combustion engines with our proven and patented carbon-negative fuel cell technology, cutting 10% of CO2-emissions across Europe while stabilising the grid.
With our reversible technology, we solve the lack of energy storage solutions, allowing >200 TWh annual capacity with maximum flexibility and the highest round-trip efficiencies in decentralised applications.
Impact:
Reverion would be able to double the available power output throughout Europe with the same amount of biogas and to:
• cut 10% of total CO2 emissions (-260 Mt/yr), tackling global warming and achieve the 1.5° mitigation targets
• generate >400 TWh of renewable gases (green H2/CH4), bridging week-long periods without sun or wind using surplus energy and biogenic CO2
• power more than 65M households, assuring supply security with weather-independent, reliable and 27/4 available bioenergy
Stage: 
Undisclosed
Interested in Reverion?
To learn more about this company, see here.


Founded:
2021 – New Orleans, USA
Founder:
Mike Carter, Steven Henderson
Elevator Pitch:
Fleetzero is building a fleet of electric ships to deliver cargo for our customers without a green premium.
Problem They Solve:
We're increasing the efficiency of existing diesel ships by converting them to battery-electric while pioneering innovation with the MVE7 – an electric ship designed for trans-pacific cargo delivery.
Impact:
Operating a Fleetzero ship for 1 year is the equivalent of planting 1,000,000 trees. We're also removing carbon, dangerous particulate emissions, and toxic chemicals that spill into marine environments.
Electrification is the only way to decarbonize ships without increasing costs. 
Stage:
Pre-Seed
Interested in Fleetzero?
If you are interested in learning more, see here.
Agriculture, Forestry and Land Use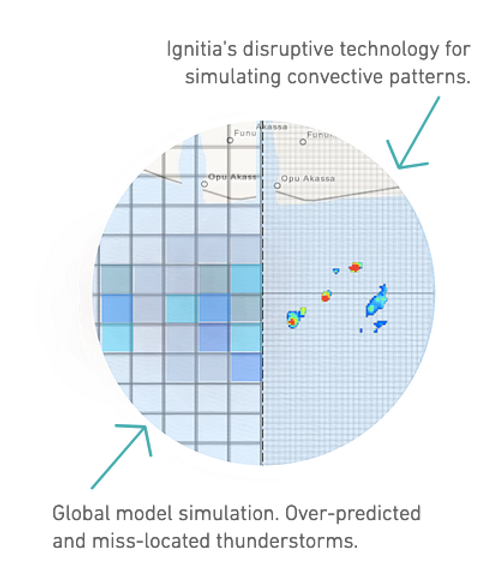 Impact:
At Ignitia, we are committed to conducting our service in a socially responsible and ethical manner, which is why all of our current and future profits are directly reinvested into our social mission; to empower intelligent decision making through highly accurate and affordable tropical weather forecasts.
Stage:
Undisclosed
Interested in Ignitia?
To learn more about Ignitia click here.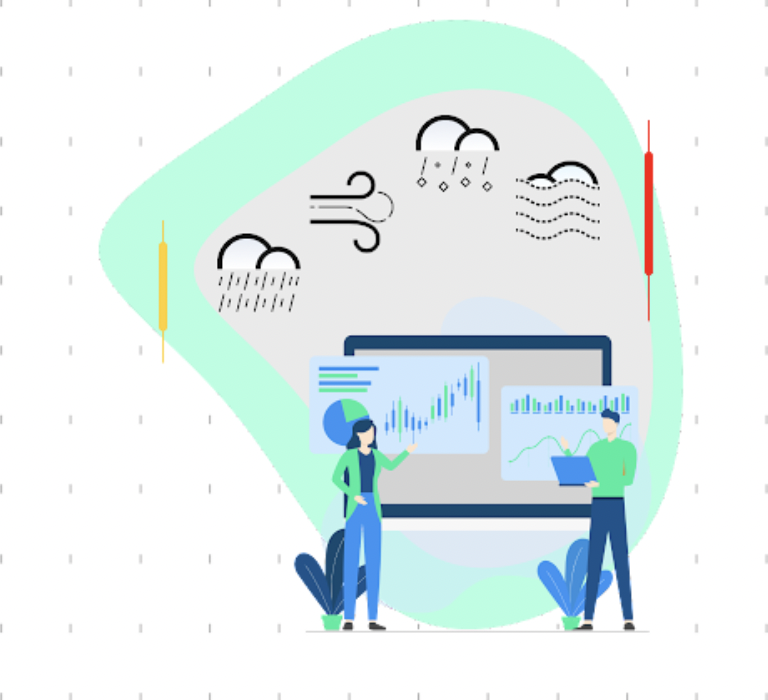 Founded:
2015 – London, UK
Founder:
Josh Graham, Filipe Alves Moura
Elevator Pitch:
EHAB is a weather & climate risk management tool that allows construction companies to measure, manage and mitigate these risks.
Problem They Solve:
Every construction company is overexposed to weather, losing millions of pounds and simply accepting it as the way things are done. It doesn't have to be this way. Our platform is a total weather risk management system. From tender to construction we offer tools to reduce the risk posed by weather. Client and contractor are able to work together to share risk, make better decisions and ultimately finish projects on time and on budget.
Impact:
Working with industry experts on an Innovate UK grant has led the team to focus on Weather Related Risks in the sector. Due to the increasing impacts of the Climate Crisis on weather patterns this solution is vital to the continuing success of construction operations globally.
The construction industry has a big role to play in helping transition our world to a net zero economy. This is a huge opportunity, but if the industry can't digitise then this transition could happen too slowly.
We want to build fantastic products which digitise the industry and help it rise to the great challenges of this century.
Stage:
Seed
Interested in EHAB?
To learn more about their technology or get in touch, see here
Waste (water & landfills)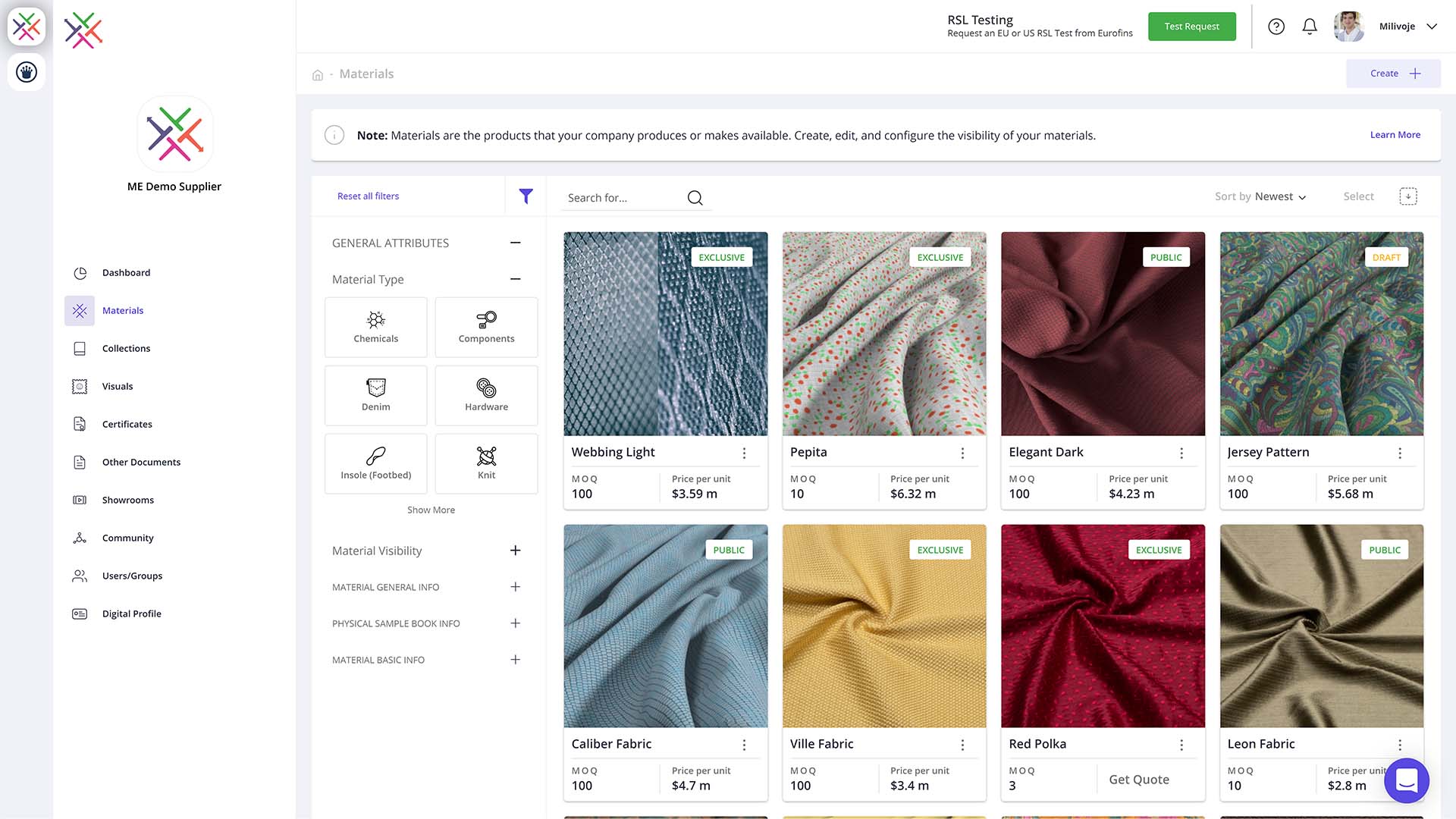 Location:
2017 – Stockholm, Sweden
Founder:
Taron Sargsyan, Darren Glenister, Andy Polk
Elevator Pitch:
Material Exchange works with the world's leading retail apparel and footwear brands to analyse, optimise, provide transparency and digitise their material supply chains.
Problem They Solve:
Why waste time sending and sharing materials across fragmented and analogue supply chains. Materials, data, information and teams can be managed directly within the platform; improving visibility, efficiency and speed.

Buyers can select their preferred material types to instantly access the right materials. Buyers will receive updates and notifications about materials from their saved Smart Searches. A direct communication channel to colleagues, prospects and customers, helps manage relationships and connect supply chains in a digital way. No need to sift through multiple out-dated physical materials books. Search only the materials you need and directly interact with suppliers to discuss details. Select single or multiple materials and order samples directly from the Marketplace!
Impact:
The very essence of Material Exchange's operations is grounded in sustainability principles. Every decision made is done with environmental, social, and governance (ESG) values in mind in an effort to improve our planet and its future. As the world's largest corporate sustainability initiative, the UN Global Compact and all participants are working toward a goal of mobilizing companies worldwide to align with principles that uphold human rights, environmental protection, labor rights, and anti-corruption. Material Exchange is proud to join this esteemed movement and let it shape our approach to doing business.
Stage:
Series A
Want to learn more about Material Exchange?
To learn more about their technology or get in touch see here.