On Thursday the 29th of September, 2022 we celebrated the 7th edition of our Future of Climate Tech Global Online Pitch Competition! With the competition over and the winner crowned, here is a brief recap of the seventh global climate tech pitch competition, with a look at the investors who judged, the founders who pitched, and the ultimate winner of the competition. 
We were thrilled to have received  38 applications from 26 different countries, all covering a range of key climate sectors such as Constructech, Materials, Energy, Transport, Smart Cities, FoodTech, and more. 
Amidst this growth, Startup Basecamp is working to increase the visibility of startups and increase capital deployment toward climate tech. As we grow, we look forward to watching these companies accelerate their own growth, refine their technology, and help save the world.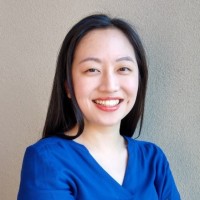 Climate tech and sustainability investing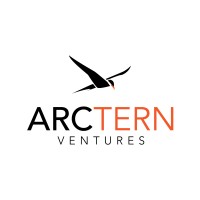 What is exciting you? Where do you see growth?
My view on climate tech is that, for reference, in 2021 only 6%  of investment was dedicated to climate tech out of all the VC funds deployed. So I would like to see more growth in this area.  I believe that material science is one of the critical steps to addressing those hard-to-abate emissions. Climate tech is also solving a lot of efficiency-related problems, like for example, how do we make our wind turbines or engines more efficient or how to extend battery life? I believe the sector will continue to grow due to the supply chain constraints that are currently posing huge issues for businesses.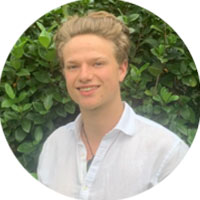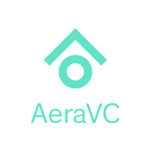 What is exciting you? Where do you see growth?
At Aera, we are broadly interested in chemicals or hardware, and I am personally interested in seeing how, over the next ten or fifteen years, along with the amazing technologies and frontier advancements that Aera will invest in, we might see an increasing focus or valuing of localized solutions or resiliency of technology that does not require the complex supply chains that we currently have in the world. Even in big companies, you are seeing a move away from complex supply chains to acknowledge that we might have increased energy costs in the future as well as in nature, and you see much more resilient local ecosystems when they are built off local resources.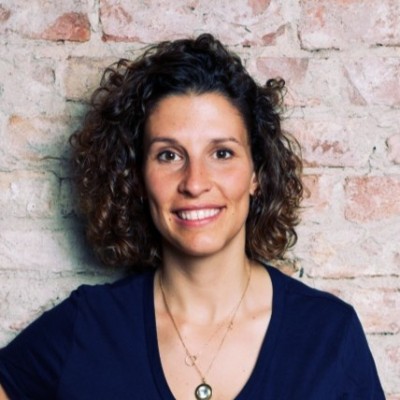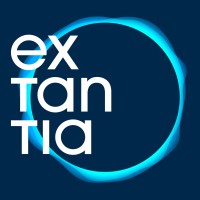 What is exciting you? Where do you see growth?
We look at the climate stack and look at what is underfunded relative to where the emissions are coming from. There is still a significant funding gap that is industry related: decarbonization of cement, steel, and industrialization processes. We are also very excited about carbon dioxide removal and believe that it will see significant growth over the coming decades as carbon gets priced. 
The above quotes have been extracted and edited for the purpose of this recap
Elevator Pitch: We innovate & develop novel, high-performance, energy-conserving aerogel products, for the first time making them affordable & accessible to a diverse set of applications.
Stage: Seed
Climate Area: Construtech
Their Solution: For the first time, with our disruptive patented platform technology for fabrication & formulation, we have addressed several challenges that held back traditional aerogels from broader adoption, such as brittleness, dustiness, high-cost and limited production scalability. We aim to make this premium material affordable and accessible across all mainstream insulation markets, bringing to life innovative aerogel solutions to build a better world.

Elevator Pitch: Carnot Engines is developing the world's most efficient, fuel agnostic, net-zero powertrains.
Stage: Series A
Climate Area: Transportation
Their Solution: Modern engines, typically operate around 35% thermal efficiency. Using advanced technical materials & innovative engine design, we achieve 70% break thermal efficiency. Cooling systems are required to maintain the integrity of metal components in traditional engines and remove 30% of the energy generated by the fuel.

Elevator Pitch: We bring a fun, lightly rebel 😇 and sustainability-focused virtual world to the 2.5+ billion gamers community and empower them to save our climate & biodiversity – for real! 🌍🌏🌎 
Stage: Seed
Climate Area: EdTech
Their Solution:  By engaging with our action and strategy games 💪💡🌱 in the virtual & virtuous PLANET.Y world, gamers not only have fun but also concretely co-finance climate change mitigation, biodiversity conservation, and education NGOs in the real world! To heal our planet's climate and biodiversity, we intend to attract 25 million active gamers to bring one billion 💰 to climate, biodiversity, and local community projects.
Elevator Pitch: MARVEL CARBON is a micro-algae-based technology for CO2 removal.
Stage: Pre-Seed
Climate Area: Carbon Capture
Their Solution: Atmospheric carbon is captured by algae and returned underground for permanent storage. 
Elevator Pitch: Brayfoil has developed a patented biomimicry-inspired blade technology that changes shape like a bird's wing.
Stage: Seed
Climate Area: Energy production
Their Solution: Brayfoil identified one major obstacle in the face of current wind power technology. Although current blades have optimal shape during normal loads, when they are under extreme loads they generate massive force on the turbine base and components, resulting in shorter life-spans.

Elevator Pitch: Rushnu is decarbonizing heavy industries using an integrated high throughput technology and the repurposed existing hardware for minimum energy consumption and extreme scalability. We have the vision to make the industries carbon-free at profit and welcome all customers, investors and talents who want to help us to bring this vision to reality.
Stage: Seed
Climate Area: Carbon Capture and storage
Their Solution: Rushnu's technology converts carbon dioxide in the flue gas to harmless chemicals that are heavily used in commodities manufacturing, water treatment, agriculture and construction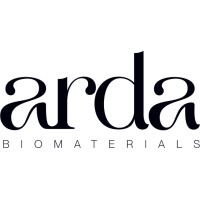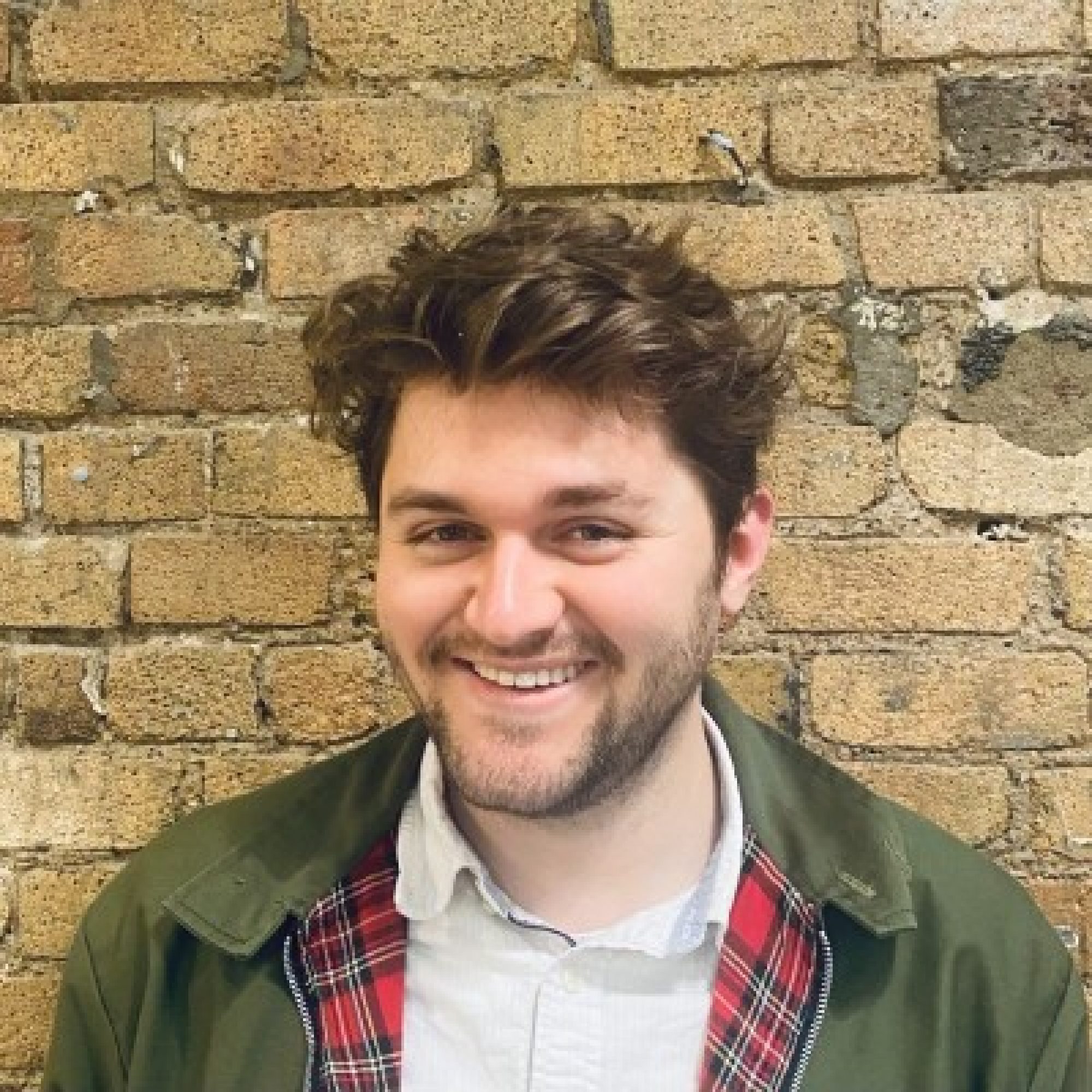 Elevator Pitch: Arda Biomaterials transforms waste into the valuable goods we all need. Our first product takes the waste from breweries to create a new leather alternative
Stage: Seed
Climate Area: Materials
Their Solution: The current widespread alternative to leather is pleather, which of course has plastic in it. Arda's solution uses brewery waste to create New Grain, which is animal-free, and plastic free, that is optimized for tensile strength and touch and feel.  
Thank you to everyone who took part!
This event would not be possible without all the committed founders who applied, the ambassadors that shared this opportunity worldwide in newsletters, Slack channels, email threads and social posts, and of course the leading investors, Carlota, Will and Pauline, who gave their time and insight.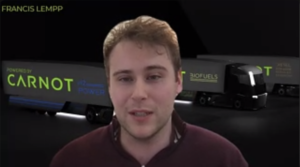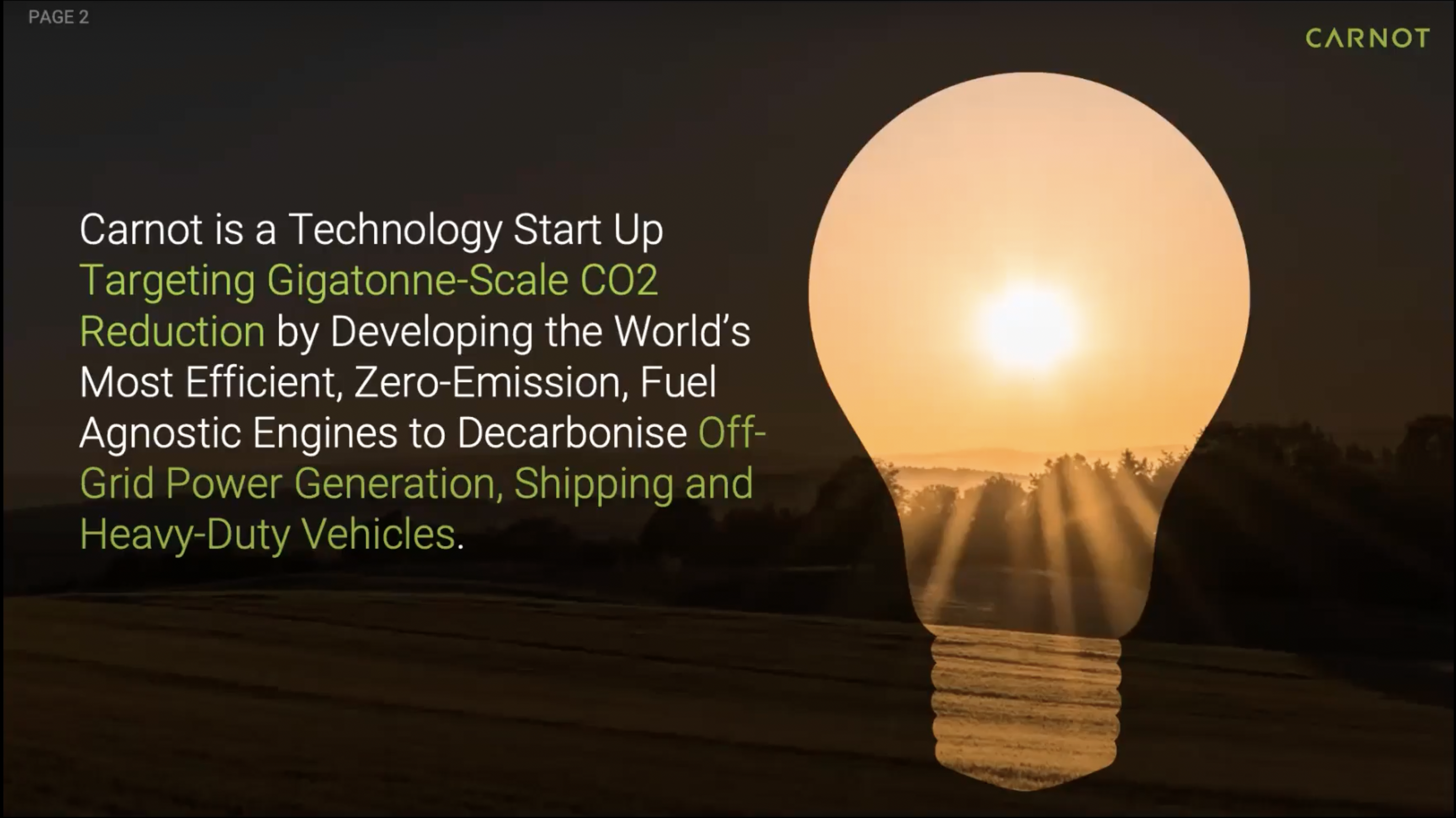 Congratulations to Francis Lempp from Carnot Engines and his excellent work rethinking the transportation industry. The runner-up was Arda Biomaterials!
We were thrilled to have so many strong applicants who made choosing a winner so difficult and wish each of them the best of luck on their journey to combat the climate crisis!
Interested in pitching at the next global climate tech pitch competition?
Thank you to all of our ambassadors and supporters