On Thursday the 9th of February, 2023 we celebrated the 8th edition of our Future of Climate Tech Global Online Pitch Competition! With the competition over and the winner crowned, here is a brief recap of the seventh global climate tech pitch competition, with a look at the investors who judged, the founders who pitched, and the ultimate winner of the competition. 
We were thrilled to have received  33 applications from 16 different countries, all covering a range of key climate sectors such as Constructech, Materials, Energy, Transport, Smart Cities, FoodTech, and more. 
Amidst this growth, Startup Basecamp is working to increase the visibility of startups and increase capital deployment toward climate tech. As we grow, we look forward to watching these companies accelerate their own growth, refine their technology, and help save the world.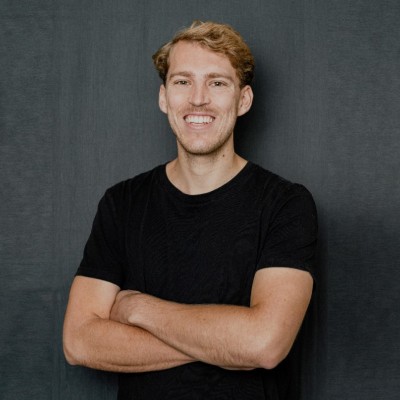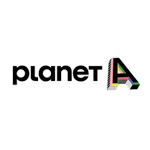 What is exciting you? Where do you see growth?
I think it's very hard to say because there are so many problems to be solved across all industries. We're very far away from saying that we have solved any of the problems.
But if we look at what we see internally though, there is a shift away from focusing only on CO2 toward having a bit more of a holistic picture of sustainability. For example, if you solve the CO2 problem, you might still have a biodiversity problem and a lot of other issues.
So we at Planet A try to have a more holistic view of things and also look at waste, biodiversity, resources, and other issues there might be when it comes to the planetary boundaries we're facing.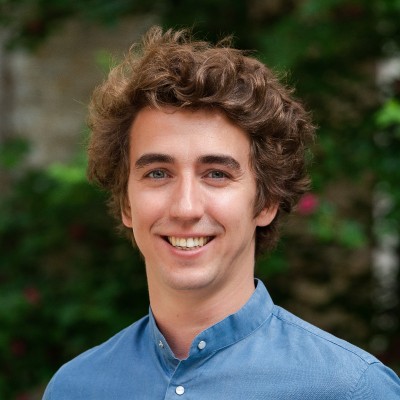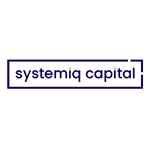 What is exciting you? Where do you see growth?
We are currently entering a down cycle, so obviously, the flavor of the month has changed slightly. VCs are never  super comfortable with very capital-intensive and long payoffs, so that hasn't changed. But I think there is still a lot of appetite for climate tech especially, which is something we have seen in the past two years.
Furthermore, I think rewards will be much higher for companies that can show a shorter pathway to revenue and a very pragmatic approach on how to get there.  Part of that is the ability to be very smart and efficient with partnerships with the incumbents because a lot of the systems where we invest, you'd like to think that you can just go and disrupt the elephants, but more realistically, you need to work with them at some point without getting swallowed whole and chewed up. That's quite hard and I think the companies that are able to do that will reap most of the rewards in the next few years.
The above quotes have been extracted and edited for the purpose of this recap.
Elevator Pitch: Structure Pal eliminates concrete over-design with A.I, thereby eliminating 1% of global CO2 emissions.
Stage: Seed
Climate Area: Construtech
Their Solution: Presently, the concrete industry constitutes 11% of overall CO2 emissions worldwide.
Concrete is the most common material for building structures and there is an overall consensus in the construction industry that concrete structures tend to be over-designed, for various reasons such as lack of optimization tools, tight design time schedules, lack of engineers or financial motivation to create a lean structure.

All of the above leads to loss of funds for the client, high levels of CO2 emissions and friction between all stakeholders that take part in designing buildings.

Elevator Pitch: SpiralBeam is building next generation giga-scale CO2 removal
Stage: Pre-Seed
Climate Area: GHG Removal
Their Solution: We change excess atmospheric CO2 into lunch for trillions of microorganisms. We tokenize the value of extracted carbon digitally using blockchain and robust measurements. SpiralBeam has created a cold-plasma technology that takes CO2 directly out of air without any sequestration costs. 
Elevator Pitch: Dovetail Electric Aviation is leading the regional and general aviation industry into an exciting new, sustainable era by enabling aviation operators to fly commercially viable regional routes in nil-emission, electric-powered aircraft.
Stage: Seed
Climate Area: Mobility
Their Solution: Dovetail's propulsion is 100% electric, no need for an aircraft to burn Avgas or Jet A1 fuel. The electrification of aviation has the potential to abate more than 50 million CO2 tonnes globally, equivalent to the emissions of flights <500km.

Elevator Pitch: Maygia is bringing to market a technology that will lower the cost and carbon emissions of treating industrial wastewater and provide a new solution for turning salty and contaminated water into drinking water using hydrogen as the energy source.
Stage: Pre-Seed
Climate Area: Water Management
Their Solution: Maygia's solution is essentially a box that replaces the old electricity consuming boxes. Our box is fed hydrogen and wastewater or salty water and hydrogen and no electricity. The output of this box is clean water, waste, and electricity. As a result of not using electricity and outputting electricity the technology can reduce cost and carbon emissions for a variety of customers around the globe.

Elevator Pitch: Our mission is to bring curbside EV charging to cities across the U.S. and advance the adoption of electric vehicles.
Stage: Seed
Climate Area: Mobility
Their Solution: Drivers can't transition to electric vehicles without affordable and convenient
EV charging infrastructure. itselectric partners with city property owners to unlock access to untapped electricity supply while they earn passive income.
Elevator Pitch: Renewell is creating the nation's lowest cost, highest GHG-abating, most flexible energy storage network by re-purposing oil & gas infrastructure.
Stage: Seed
Climate Area: Energy Storage
Their Solution: Renewell provides low-cost, flexible energy storage by cleaning up idle oil & gas wells that account for 2.6 million and emit 6,900,000 metric tons CO2e / yr (the equivalent of 150,000 cars/yr).
Thank you to everyone who took part!
This event would not be possible without all the committed founders who applied, the ambassadors that shared this opportunity worldwide in newsletters, Slack channels, email threads and social posts, and of course the leading investors, Florian and Louis, who gave their time and insight.

Congratulations to Ionathan Lazovski from Structure Pal and his excellent work rethinking the construction industry. 🏆
We were thrilled to have so many strong applicants who made choosing a winner so difficult and wish each of them the best of luck on their journey to combat the climate crisis!
Join us for the next one!

Quarterly Online Pitch Competition

Thank you to all of our ambassadors and supporters