The 2nd Future of ClimateTech Global Online Pitch Event- The Teams, Investors, and Winners
On Wednesday we finished hosting our 2nd Future of Climate Tech Global Online Startup Competition!
The event was a huge success- ushering in 40+ applications from s
tartups from all over the globe including Uganda, Nigeria, Israel, Colombia, London, and the US. The teams also supported a range of diverse climate industries such as Materials, Energy Production & Forestry.
Thanks to the success of our first event in February, this event was supported by even more incredible ambassadors and hosted judges from some of the world's top ClimateTech VC's.
How the Jury views the Future of Climate Tech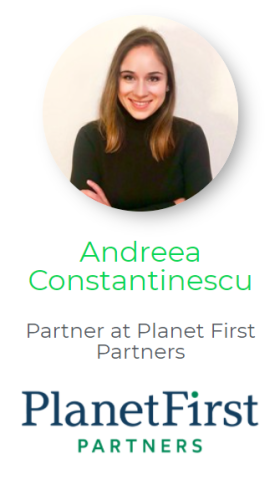 "What is driving the investability of this area that was not there 20 years ago? Or in the previous cleantech bust of the early 2000s? Our thesis is that what is driving it is the interaction of 3 big mega trends which is technological maturity, societal demand and scarcity of resources. These 3 aspects interacting right now make it economically viable, at scale, to invest in the technologies that are going to enable the economy to transition to a net-zero over the next 20 years." 
-Sourced from Andreea's interview on the Tech 4 Climate Podcast- Listen to the full interview here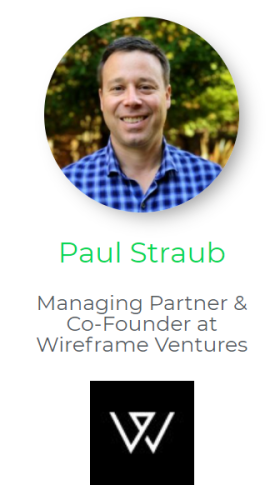 "The markets are massive in climate. If you start to peel it back, carbon emissions are embedded in every major industry. It's embedded in everything we do. In the last cycle (Cleantech 1.0), we invested in energy and the built environment. And then with Wireframe, we sort of stepped back and said, there are also huge opportunities in transportation and manufacturing and agriculture and in all of these other areas to drive capital towards lower carbon companies. And so I think that the scope is actually pretty broad in terms of the types of industries. A lot of the problems are the same. And what we care about is that founders are building companies that can be a meaningful part of the solution."
– Sourced from Pauls interview with Azolla School- Read it here
Meet The ClimateTech Teams


Elevator Pitch: Mi Terro is the world's first advanced material company that partners with food companies and farmers to create home compostable, single-use plastic-alternative packaging materials made from plant-based agricultural waste – this is a first-of-its-kind approach.
Stage: Seed
Climate issue they address: Food & Plastic waste
Their Solution: Mi Terro has developed a 100% plant-based durable flexible packaging materials. Their films are home compostable, ocean degradable, and 3-5 times cheaper than other bio-based materials. They have also created a fiber made from milk waste. By working with farmers and food companies, they are able to upcycle surplus and inedible spoiled milk. Their proprietary patented technologies repurpose milk waste into a premium textile fiber that is soft and durable.
Elevator Pitch: Zeigo is a climate-tech platform enabling businesses to quickly, easily, and cost-effectively source impactful energy, accelerating the global transition to renewable energy. Since 2019, Zeigo has reduced the complexities surrounding renewable energy procurement as well as democratising access to truly renewable energy by making the process more efficient, more digital, and accessible to all companies. Zeigo's technology and value proposition have permanently altered how corporates and SMEs connect with wind and solar farms to procure energy directly.
Stage: Seed
Climate issue they address: Energy efficiency & reaching decarbonization targets
Their Solution: The Zeigo platform supports a large network of renewable energy generators and suppliers that lets you find solutions for Corporate PPAs, Utility PPAs and Certificates, as well as gain access to the largest network of renewable energy developers and suppliers in one place. The platform shows forward market projection, helps run simple PPA tendering processes & more.
Pitch 3: Alec Brewer - Transfoam
Elevator Pitch: Harnessing engineered microorganisms and renewable feedstocks to tackle plastic pollution at the beginning and end of the product life cycle.
Stage: Seed
Climate issue they address: Plastic pollution
Their Solution:
At Transfoam, plastic waste is used as a valuable resource rather than a burden. They use Polyhydroxybutrayte (a bio-based polymer with similar properties to current single-use plastics). PHB is both produced and consumed by microorganisms, leaving behind only traces of water and CO2. By using plastic waste as a feedstock for micro-organisms they remove plastic pollution from the environment and provide a safe, accessible alternative.
Elevator Pitch: AI-powered facility operating system to enable distributed enterprises to decarbonize their building infrastructure
Stage: Seed
Climate issue they address: Carbon & building emissions
Their Solution: By leveraging data and technology, Avrio is building a new business that will enable the decarbonization of the largest asset class in the world—real estate. This will improve financial performance for businesses, enhance our quality of life, accelerate sustainable living and tackle the climate crisis.
Elevator Pitch: Applied Bioplastics reduce the carbon footprint of durable plastic goods without changing the price or method of production.
Stage: Seed
Climate issue they address: Plastic pollution 
Their Solution: Applied Bioplastics supplies economically sustainable plant-based plastic alternatives. Their wide variety of products reduce petroleum dependency, pollution, and habitat destruction. Through their supply chains, they also support eco-friendly agriculture in developing countries.
Thank you to Everyone who took part!

This event would not be possible without the community ambassadors who shared and supported it, the judges who ran it, and of course all the incredible Climate tech founders who applied, pitched and created technology that is solving the global climate crisis. 
The winner for the event was Mi Terro with Robert Luo! We hope this pitch competition helps fund their innovative plastic alternative packing materials and combats the billions of plastic waste generated each year.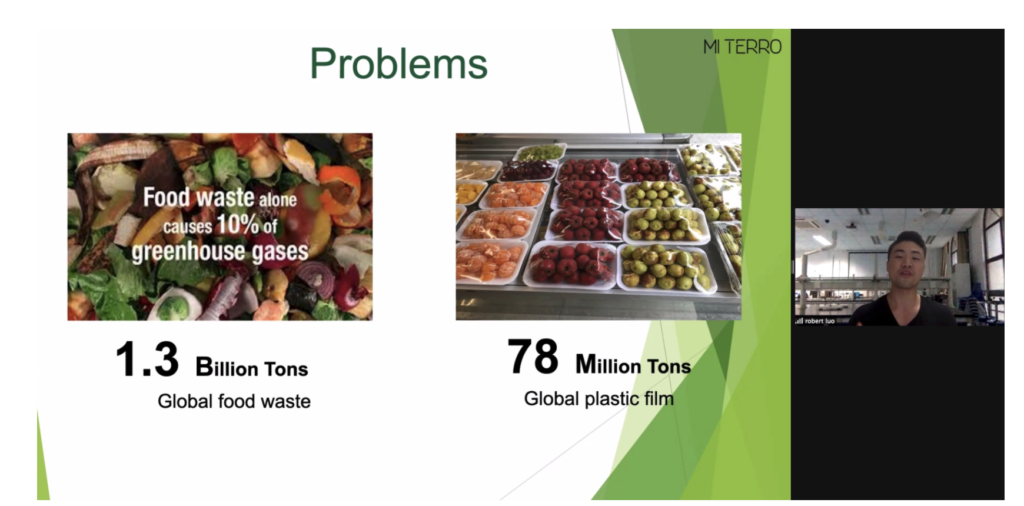 It was an honor to be a part of the jury hearing from these teams. We hope that initiatives such as this from Startup Basecamp give founders a platform to reach out to the investors invested in their industry, and able to help them scale. 
We want to wish every startup that presented the best of luck with their venture and on their journey to combat the climate crisis!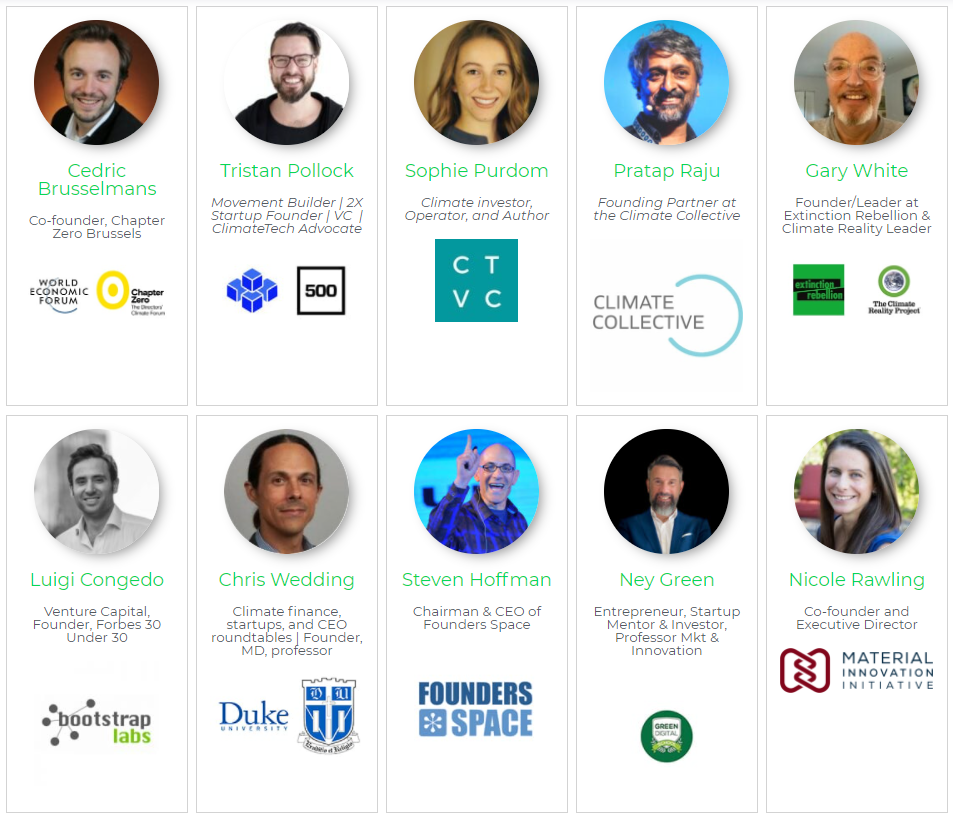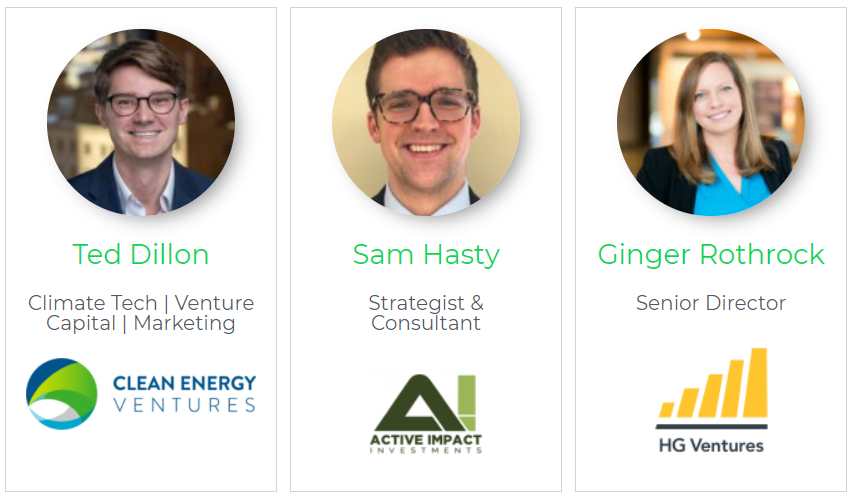 Want to be a part of the teams joining together to fight climate change?
Sign up to get your free membership!