Director of Innovation at Elemental Excelerator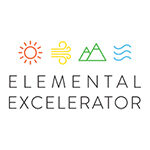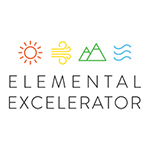 Founders fighting CLIMATE CHANGE are not alone
In today's episode, we are speaking with Kim Baker, Director of Innovation at Elemental Excelerator, a global program supporting early-stage Climate Tech founders. I was excited to have Kim on the show and learn more about how the all Elemental team is on a mission to redesign the systems at the root of climate change. So far they have invested in over 100 growth-stage companies and celebrated more than a dozen exits, funded more than 70 technology projects, and built a platform for scaling equitable, market-driven solutions to climate change.
Kim will share with you her overview of the ClimateTech ecosystems today, Where we are at and what needs to happen to ensure the ClimateTech ecosystems can fully support the 2050 Net Zero Goal. She will cover with you in detail how Elemental selects and supports founders with their different initiatives in place. Finally, Kim will share how they evaluate impact in companies they support with their programs.
In the second part of the show, Kim will give her secret sauce for founders seeking to fundraise. Then, Kim will cover the challenges that she sees for ClimateTech teams seeking to scale and go global. Finally, she will give her insights on how she maintains a healthy work-life balance as a mother, an investor, and or founder.
Exclusive content: Member's only!
When we reach 1000 subscribers we will plant 1000 trees with our partners. Help us to reach this 1st goal.
Share 1 episode with a friend.
Listen to our Spotify paylists