Co-founder and CEO @ Noya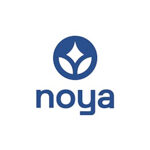 Is CO2 capture possible from a cooling tower? Yes & it's genius!
During this new episode of our Founder series, we are sitting down with Josh Santos, Co-founder and CEO at Noya, which has developed an exciting and affordable CO2 capture process that utilizes existing industrial equipment, such as "boring" cooling towers to pull CO2 out of the air. Noya then takes the CO2 pulled from the atmosphere and re-packages it for sale to industrial CO2 consumers. I was super excited to speak with Josh and learn more about his story which started at Tesla and Harley Davidson, and led to the launch of Noya.
You will discover with Josh the Direct Air Capture Tech Landscape today, what's happening in the industry, and then go deeper into their unique and affordable process which opens the road to scale DAC tech- one of the key technologies in the fight against Climate Change. Finally, Josh will share the next steps necessary to achieve their growth and how you can get involved in the process.
During the second part of the talk, Josh will give his secret sauce for early-stage founders looking to fundraise with famous investors as Lower Carbon Capital or MCJ collective. Finally, he will share some key advice on how to join YC and his own work-life balance tips for founders.
Exclusive content: Member's only!
When we reach 1000 subscribers we will plant 1000 trees with our partners. Help us to reach this 1st goal.
Share 1 episode with a friend.
Listen to our Spotify paylists