Co-founder and Director of Startups @ Third Derivative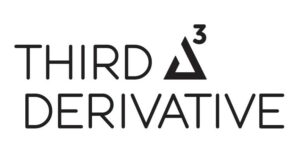 "You have 80.000h of work in your life & I'm spending them fighting climate change!"
In today's episode, we are speaking with Ryan Kushner, Co-founder and Director of Startups @ Third Derivative, a joint venture of RMI and New Energy Nexus. Third Derivative (D3) is a vertically integrated engine built to accelerate the rate of climate innovation. They uniquely combine a next-generation accelerator, committed venture capital network, a curated ecosystem of global corporations, and unparalleled market, regulatory, and policy insights.
I was excited to have Ryan on the show and learn more about his unique story that began with working in the weed industry and being a long time "burner," to how he jumped into Climate Tech, wrote a book, and launched 3 Derivative, which regularly gives away their curriculum and investors list to help others create a structure to support founders fighting Climate Change.
Ryan will share his overview of the ClimateTech ecosystem today, where we are at, and what needs to happen to ensure the ClimateTech ecosystem can fully support the 2050 Net-Zero Goal. He will cover in detail how they select and support founders by finding, funding, and helping scale the most promising technologies to achieve larger, faster reductions in global carbon emissions.
Finally, Ryan will share how they evaluate impact in companies they support with their programs and how you can be involved in their initiatives today.
In the second part of the show, Ryan will give his secret sauce for founders seeking to fundraise. Then, Ryan will cover the challenges that he sees for ClimateTech teams seeking to scale and go global. Finally, he will give his insights on how he maintains a healthy work-life balance as a father and an investor.
Exclusive content: Member's only!
When we reach 1000 subscribers we will plant 1000 trees with our partners. Help us to reach this 1st goal.
Share 1 episode with a friend.
Listen to our Spotify paylists