Co-founder @ ClimateTech VC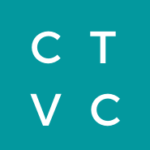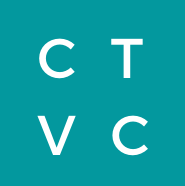 The climate tech industry is booming & that's good news!

In today's episode, we are speaking with Sophie Purdom, Co-founder @ ClimateTech VC, Climate tech investor, operator, and author. ClimateTech VC is "The" weekly newsletter on climate and innovation read by more than 15k investors, entrepreneurs, and network shapers. Their mission is to bring you perspective on the evolving world of climate tech by interviewing top investors & operators and covering recent venture deals, news, and jobs with their recently launched job board.
I was excited to have Sophie on the show and learn more about how she teamed up in March 2020 with Kim Zou, who originally started CTVC as a blog, and how together they built a fast-growing ClimateTech readers base. They serve their readers consistently with high-value content, tons of emojis and are constantly listening to their audience's feedback to improve their work with a product-focused approach.
Sophie will share her overview of the ClimateTech ecosystem today, where we are at, and what needs to happen to ensure the ClimateTech ecosystem can fully support the 2050 Net-Zero Goal. Then she will use her own investor experience and will share which sectors are the most promising today in terms of IMPACT/CASH Return (ICR), meaning the sectors building impactful companies while creating a highly profitable business.
Finally, Sophie will share a few words about what she would say to people feeling doomed by the current Climate Crisis situation. Then we will conclude with what's next for CTVC and how you can be involved in their initiatives today.
In the second part of the show, Sophie will give her secret sauce for founders seeking to fundraise, as well as her insights on how to maintain a healthy work-life balance as a founder and an investor. Finally, she will share her thoughts on the incredible role women are and will continue to have, in the climate change fight.
Exclusive content: Member's only!
When we reach 1000 subscribers we will plant 1000 trees with our partners. Help us to reach this 1st goal.
Share 1 episode with a friend.
Listen to our Spotify paylists